Lincolnites, we need your help!
This Tuesday, June 25th, there are two open houses about issues affecting our community.
First, the N Street Protected Bikeway is getting a show of its own:
Open House
Tuesday, June 25th
5-7:30 p.m.
St. Paul United Methodist Church 1144 M Street
Dining Room (enter on N Street)

Please contact Ernie Castillo at [email protected]
with any questions
Second, in about the same time frame, there's a public meeting on the South Beltway project: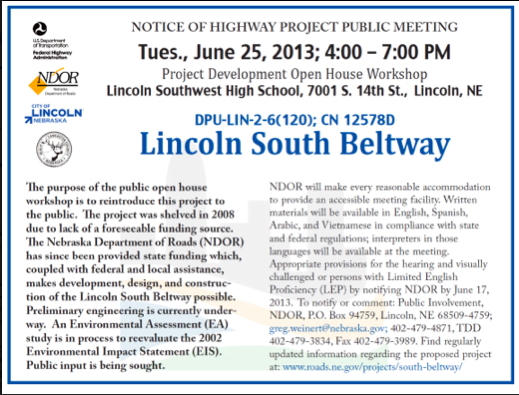 If you can, please choose a meeting to attend, and post a note to our Facebook page with a report. If you have a knack for writing, we'd consider a guest blog post, too!