Next week, Board President Damon Hershey and Vice President Elisabeth Reinkordt will be representing Lincoln and Nebraska at the National Bike Summit in Washington, D.C. In addition to attending sessions and lobbying for bicycles on Capitol Hill in meetings with Nebraska's Congressional delegation, Elisabeth will be presenting at the Women's Forum on Monday.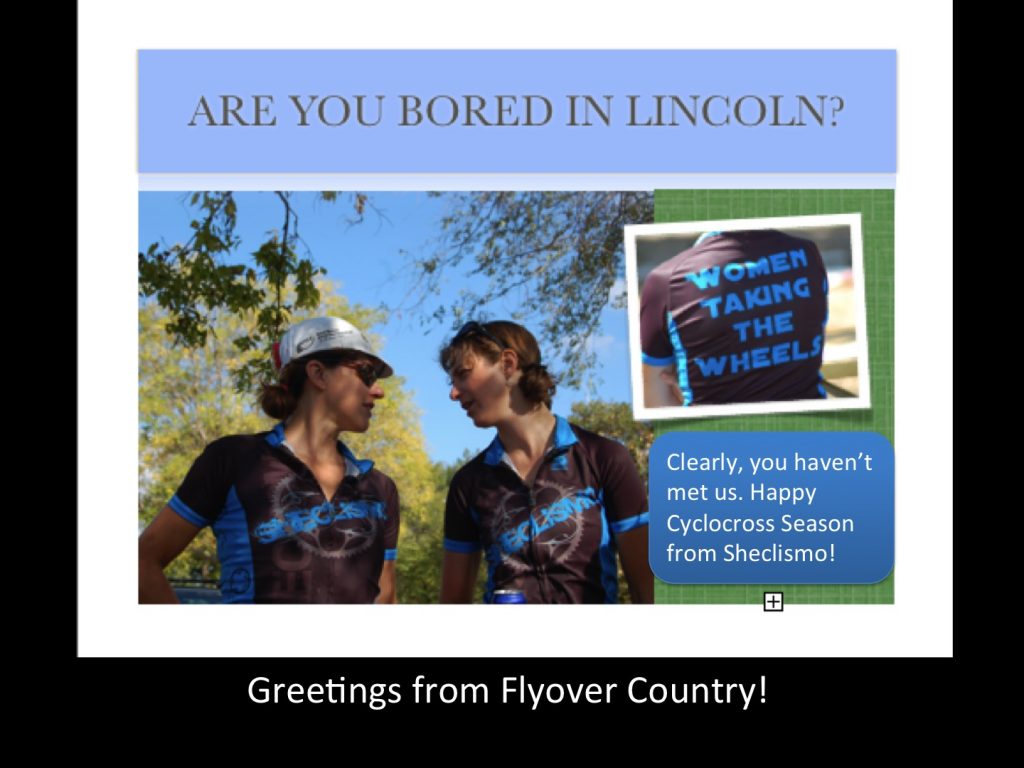 Her session, entitled Cyclocross School: How Sheclismo Grew Women's Cycling in Nebraska through Intensive Education Efforts and Community Building, will highlight the growth of women's cycling in Lincoln.
Damon & Elisabeth are looking forward to talking up BicycLincoln and basking in the victory of our 1st in the Nation finish in the Bike Challenge, too!