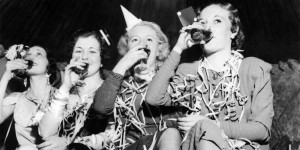 Still looking for something to do for New Year's Eve?
Ploughshare Brewing Company will be hosting  BikeEasy (play on speakeasy), which will be a special cyclist themed event in their brewery space.  Just ride your bike (or walk) to the door in the back alley, and knock 3 times to get in.
There will be free indoor bike parking, Goldsprints Roller Racing, great tunes, amazing beer cocktails designed by Keith Hamm of The Other Room, and a Champagne toast at Midnight.
**Friends of BicycLincoln will get a free beer ticket when you say the password "Knobbies"**
More details available on the Facebook event page: https://www.facebook.com/events/510569272454670/