It's Bike to Work week, but that doesn't mean that commuting is the only time you should ride your bike this week. There's plenty going on if you're looking to get in the saddle, which means it's probably as good of a time as ever to get our new weekly post up to highlight the coming week's cycling activities. Each week we'll feature a specific event or two, and also have a list of events coming up in the next week, to help keep all you Lincoln cyclists up to speed and in the saddle. So, without further ado we present to you: Get Out and Ride!
Featured Event: Tour of Dirt Roads VIII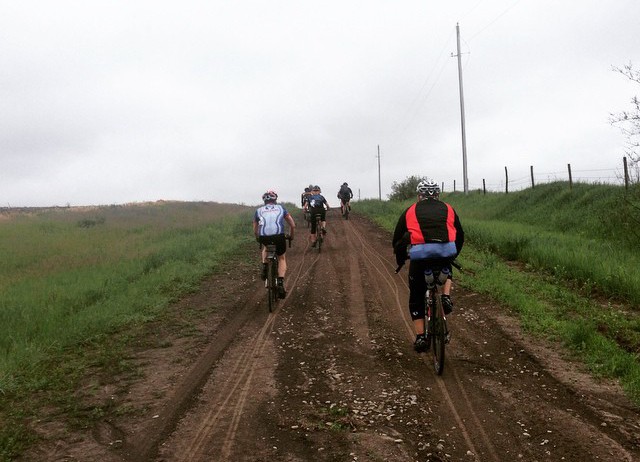 Tour of Dirt Roads VIII is an annual ride put on by Pirate Cycling League which promises to take you on an adventure around some of the less traveled dirt and gravel roads around rural Lincoln, NE. This year's tour is this Saturday, May 21, at 9am and starts and ends at Taggart Park in Palmyra, NE (just southeast of Lincoln).
Earlier in the season and a bit shorter than Gravel Worlds, the 91 mile Tour of Dirt Roads is a great ride to get yourself into shape for some of the later season gravel races. That said, Tour of Dirt Roads is only a ride (not a race), and is for those looking for an adventure, with plenty of unique landscapes and photo ops along the way. Everyone is welcome to join the fun, and entry is free with "an unconditional money-back guarantee that you'll have a great time." The ride is self-supported with some limited opportunities to stop and restock along the way so be sure you come prepared with everything you need, some extra cash, and have a back up plan should things take an unexpected turn.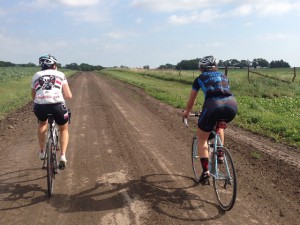 Featured Event: Tour de Brew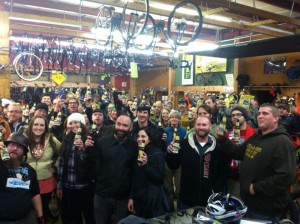 Tour de Brew is a monthly pub-crawl / ride hosted by Moran's Liqour Works, Cycle Works, and Empyrean Brewing Co. on the third Thursday of every month to help support a local charity and also feature a different regional brewery. In order to participate, there is a $5 mandatory donation which will be collected when you register at Moran's. This month's featured brewery is Oskar Blues Brewery from Colorado, and the charity they are supporting with the donations is the Clyde Malone Community Center.
Registration for Tour de Brew starts at 4:30pm at Moran's, generally with beer samples and drinks inside. From there, you proceed to Cycle Works for more drinks and camaraderie (and bike shopping if you so desire). After getting your fill at Cycle Works, it's up to you find some grub, but the organizers do have some recommended partners of the ride if you can't decide for yourself. After you fill your belly, it's off to Empyrean's Warehouse on 8th & M for beverages and a raffle, which usually starts at 9pm with the beer flowing until 10pm.
Bring some friends or come alone, you'll be sure to have a wonderful time, drink some great beer, and meet like minded-cyclists.
This Week's Calendar:
Monday (May 16)
Tuesday (May 17)
Wednesday (May 18)
Thursday (May 19)
Friday (May 20)
Saturday (May 21)
Sunday (May 22)
Get Out and Ride (GOAR) is a Sunday night blog post that we'll do our best to consolidate all the bicycling events, rides, and races coming up in the next week into one easy to digest list of details and links with a different featured event each week. The plan will be to update these posts with more events and details as the week goes on, and help get more people in the know about cycling related activities around Lincoln. Feel free to email us at [email protected] with events we may have missed, updates to events we have listed, or future events in the coming weeks.