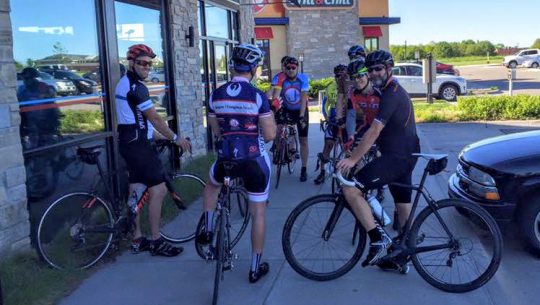 Joyride Bicycles is celebrating Memorial Day tomorrow by taking their normal Monday night ride and making it a Monday morning ride and stretching it out to 100 miles of road riding fun! With that in mind, Joyride is asking that you have a couple longer rides under your belt this year (45-60 milers) and it'd also be good to come prepared with plenty of water and food to refuel throughout the ride. The route looks like it'll be venturing through Denton, Crete, DeWitt, Adams, Firth and then back to Lincoln on highway 77 and does allow for some flexibility for participants to opt for a shorter distance if they'd like. The group is meeting at Joyride at 7:30am, and the ride starts at 8am sharp. Sounds like the perfect opportunity to still get that May century in, and remember, log all those miles to the National Bike Challenge!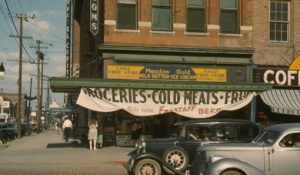 What better way to round out the week then a casual ride through a historic neighborhood led by city historian, Ed Zimmer! Next Sunday, the Preservation Association of Lincoln is hosting a bike ride through the South of Downtown neighborhood in honor of Preservation Month. During Preservation Month, many events are planned to promote historic places for the purpose of instilling national and community pride, promoting heritage tourism, and showing the social and economic benefits of historic preservation. This being one of those events. There's not too many details on the ride yet, but it's pretty safe to assume it will be at a leisurely pace with plenty of stops along the way in order to "get your learn on". Sound fun?!?! If so, show up at Park Middle School next Sunday at 2pm and be ready for a lesson in Lincoln history!
This Week's Calendar:
Monday (May 30)
Tuesday (May 31)
Wednesday (June 1)
Thursday (June 2)
Friday (June 3)
Nothing on the calendar yet.

Throw something together and let us know!
Saturday (June 4)
Sunday (June 5)
Get Out and Ride (GOAR) is a Sunday night blog post that we'll do our best to consolidate all the bicycling events, rides, and races coming up in the next week into one easy to digest list of details and links with a different featured event each week. The plan will be to update these posts with more events and details as the week goes on, and help get more people in the know about cycling related activities around Lincoln. Feel free to email us at [email protected] with events we may have missed, updates to events we have listed, or future events in the coming weeks.