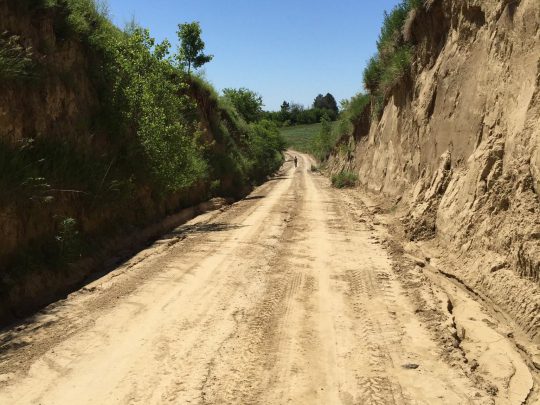 Every year it seems more and more cyclists are finding their way out to the gravel roads in the Midwest, and with the booming popularity of gravel riding comes more and more gravel-focused events. This week's feature has been around now for a couple years, and always features some of the greatest gravel in the Midwest. This Saturday, June 18th, the Midwest Cycling Community is taking us to Malvern, IA for a metric century (100 km / 63 miles) of gravel, with over 4,500 ft of climbing through Iowa's Loess Hills. Last year's version of this ride was a hot and long affair with plenty of climbing, and this year's looking to be more of the same with temperatures looking to be in the mid-90s this Saturday. So for those that come out, make sure you're prepared with plenty of water & food, because even though there usually are some places to refill and refuel, it's always better to error on the side of caution. Personally, I always like to have a backup plan, just in case something goes wrong throughout the day and it becomes necessary to drop out of the ride. In that case, it's always good to let the ride organizers know that you're dropping out of the race so they don't freak out when you're missing at the finish line. Enough of the scary talk though, and on with the fun. This event always seems to feature some of the best and most scenic gravel routes, and this year is looking to be just as good, if not better. There will definitely be some great opportunities to snag a photo of your bike leaning on things, whether it's a sweet bluff or some rusted out tractor. So if you've been bitten by the gravel bug and looking to get a long hot ride in, make sure to sign up on USA Cycling by 11:00pm this Thursday and get yourself out to the Mills County Fairgrounds in Malvern by 9:30am this Saturday for what is bound to be another epic gravel grinder!
This Week's Calendar:
Monday (June 13)
Tuesday (June 14)
Wednesday (June 15)
Thursday (June 16)
Friday (June 17)
Nothing on the calendar yet.

Throw something together and let us know!
Saturday (June 18)
Sunday (June 19)
Get Out and Ride (GOAR) is a Sunday night blog post that we'll do our best to consolidate all the bicycling events, rides, and races coming up in the next week into one easy to digest list of details and links with a different featured event each week. The plan will be to update these posts with more events and details as the week goes on, and help get more people in the know about cycling related activities around Lincoln. Feel free to email us at [email protected] with events we may have missed, updates to events we have listed, or future events in the coming weeks.