There's so much going on this week it was hard to pick just one or two events to feature, so we're going with the quick hits again and rolling next Monday in as well as it's the Fourth of July. So, enough with the words and on with the quick hits and schedule for the upcoming week and weekend!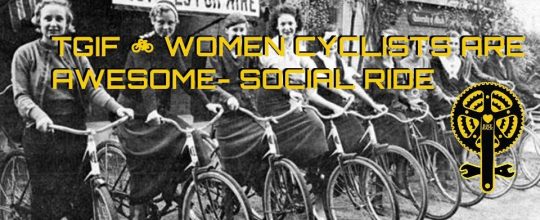 This Friday at 6:30pm the Bike Rack in Lincoln is hosting a social ride to kickoff Fourth of July weekend and celebrate women cyclists! The ride will consist of a casual 15 miles around Lincoln trails and end at the Rock Island Social Club for more socializing and some cool beverages. Men are also invited, as long as they "contribute thoughtful and witty comments and compliments about women cyclists".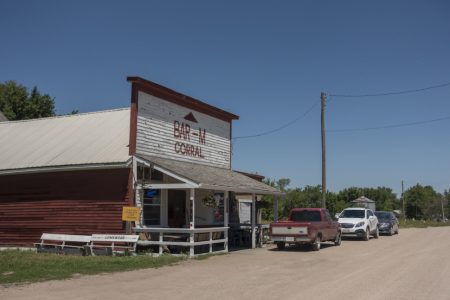 This is a fairly new weekly ride to the Loma Tavern and back hosted by Monkey Wrench Cycles every Saturday morning. Basically, the gist of it is that you ride out to Loma, NE, whichever way you choose, with whomever you choose, starting wherever you choose, with the only parameters being that you arrive while the tavern is serving between 9am-1pm, check-in to be registered for prizes, and grab some grub and hang out. There are a couple recommended routes, both of which take you on Oak Creek Trail, a really great section of rails-to-trail from Valparaiso to Loma. Check out more on the MWC website.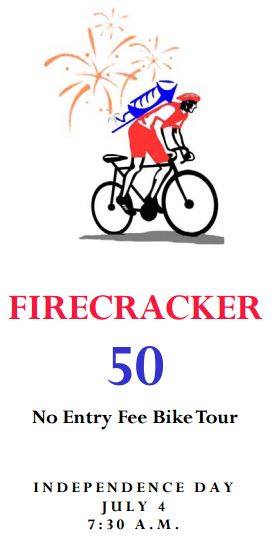 The Firecracker 50 is a road ride hosted by the Great Plains Bicycling Club that happens every Fourth of July in Seward, NE! There's 22 and 50 mile options, and both routes are lightly sagged with water and limited snacks along the way. On top of that, there's a giant festival in Seward that day, as it's America's Fourth of July City, so be sure to check out the calendar of events for stuff to do in town after the ride!
This Week's Calendar:
Monday (June 27)
Tuesday (June 28)
Wednesday (June 29)
Thursday (June 30)
Friday (July 1)
Saturday (July 2)
Sunday (July 3rd)
Monday (July 4th)
Get Out and Ride (GOAR) is a Sunday night blog post that we'll do our best to consolidate all the bicycling events, rides, and races coming up in the next week into one easy to digest list of details and links with a different featured event each week. The plan will be to update these posts with more events and details as the week goes on, and help get more people in the know about cycling related activities around Lincoln. Feel free to email us at [email protected] with events we may have missed, updates to events we have listed, or future events in the coming weeks.