Last week, we asked BicycLincoln followers about their favorite gear. You clearly had winter riding on the brain, and rightly so – just look at Lincoln on Saturday, during our first snowfall: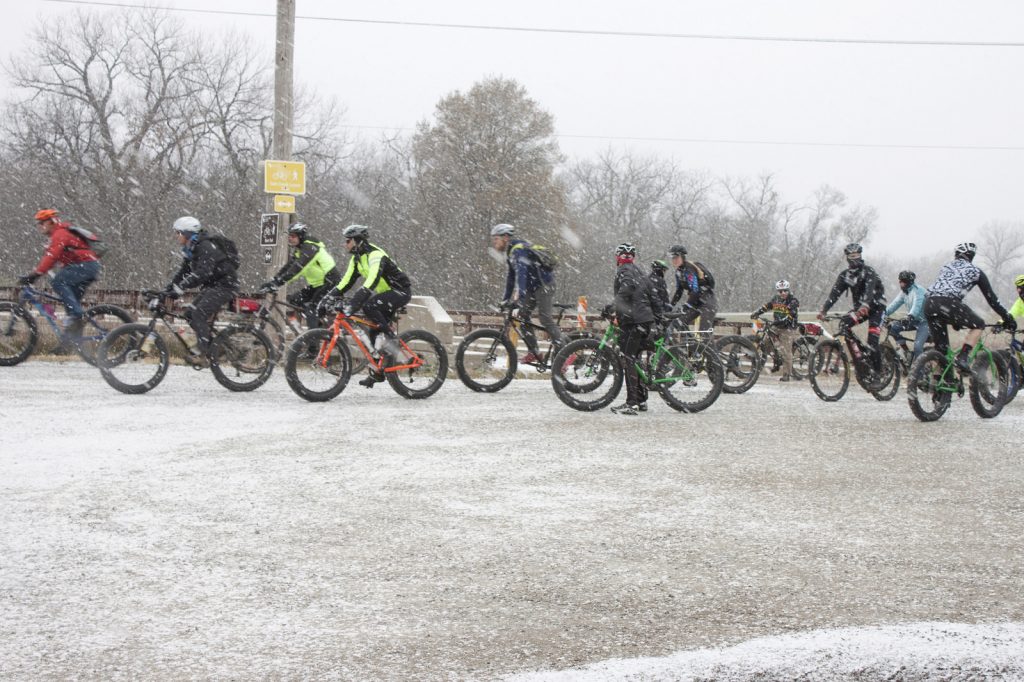 So, without further ado, here are your top picks for winter gear – plus a few more suggestions from BicycLincoln board members.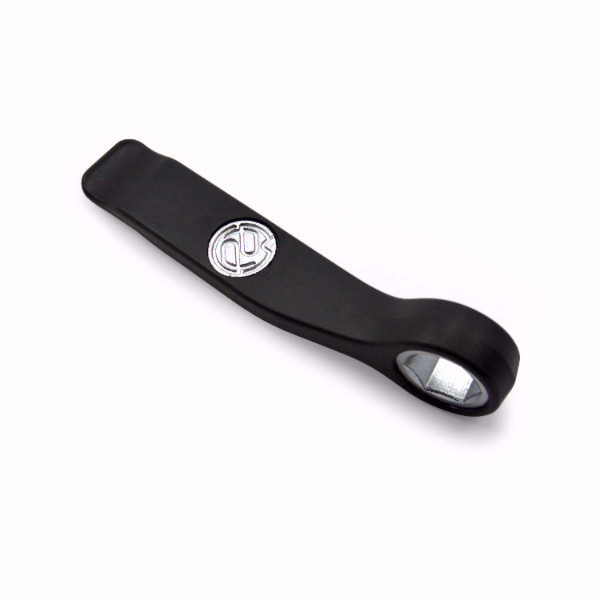 TOOLS
You don't want to get stranded in winter. Pack a good multi-tool, a tube, some cash – and a cell phone.
Reader favorite: PDW 3wrencho (for single-speeds and other bikes with axle nuts)
Reviews of a bunch of multi-tools: Bike Radar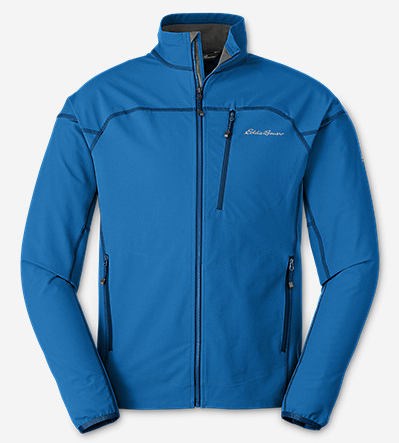 LAYERS
You'll be surprised just how much heat you generate from riding. Dressing for winter riding is all about trapping that heat where you need it. Think beyond bike apparel in winter, and get creative. Raid your closets for warm clothes that you already have. Check out running and skiing/snowboarding gear, which works just as well and can often be cheaper than cycling-specific clothes. Look for gear that is:
Wind-blocking (this is key!)
Breathable
Long enough to cover wrists, ankles, and backside when you lean forward to ride
Our riders' favorite pieces include:
A good windshell or softshell as an outer layer. Examples: Bontrager RXL 360 softshell, Pearl Izumi ELITE Pursuit softshell (men | women) or Eddie Bauer Sandstone shell (men | women). Layer other clothing underneath as needed.
A vest – preferably one that is designed to be wind-blocking. With long-sleeved shirts and gloves, a vest alone can be comfortable down to the 40s. When it's really cold, wear it under your shell.
Base layers. These can be as simple as wearing tights under your pants. A general principle is to avoid cotton for base layers – you want fabric close to your skin to wick moisture away.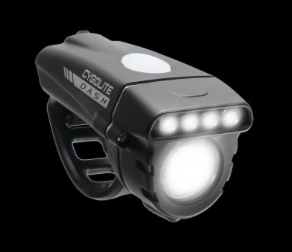 SAFETY STUFF
If you haven't noticed, there's less daylight than usual lately. Lights, reflective gear, and defensive riding techniques are necessary.
General thoughts about lights here.
Lincoln riders' favorite light brands: Light and Motion, Cygolite.
Sweethome's very comprehensive review of 54 commuter lights, here.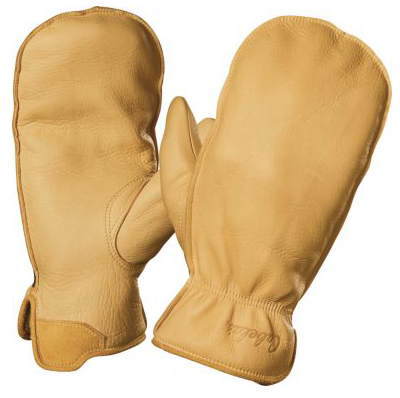 STUFF FOR YOUR HANDS
Many of you stressed the importance of having warm hands. Your favorite gear:
Leather/elk-skin mittens – cheap and warm!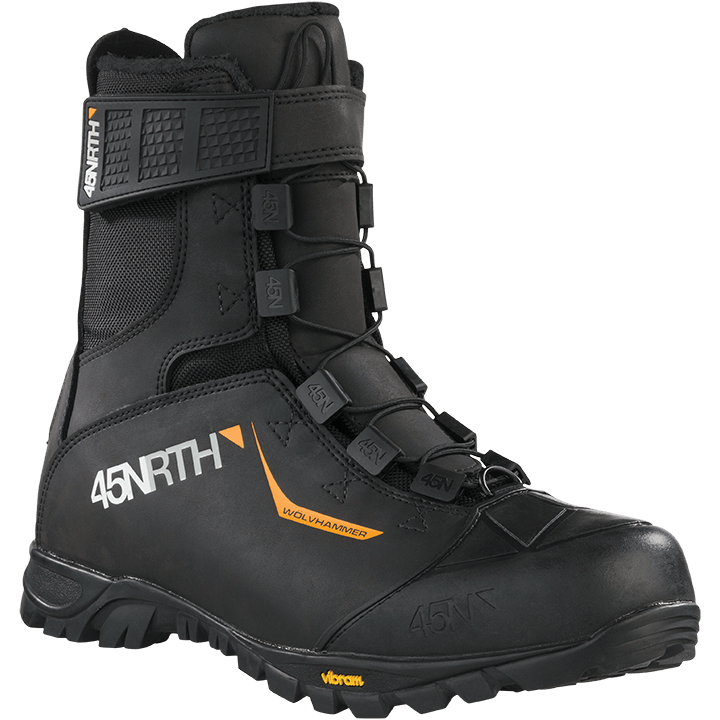 STUFF FOR YOUR FEET
Cold feet are one of the biggest reasons people give for not biking in winter. But, as with every other cycling excuse, there's gear to solve that problem. Lincoln riders recommend:
Warm boots. You can wear any ol' pair of warm boots you already have, or any that you can find. You won't be able to clip in this way, and will need to swap to flat pedals, but when the pavement gets icy, you might not mind that. There are also cycling-specific (and clipless-ready) winter boots, such as Bontrager's Old Man Winter or any of 45NRTH's boots.
Shoe covers are a cheaper way to make your shoes warmer. They'll often even go over non-"bike" shoes for commuting. Bike stores have a variety of these.
Thermal socks, such as Heat Holders
And, for slippery conditions:
Traction cleats, because it's no fun to put a foot down at a stop and slip.
Platform pedals, since you might not want to fuss with unclipping when roads are icy.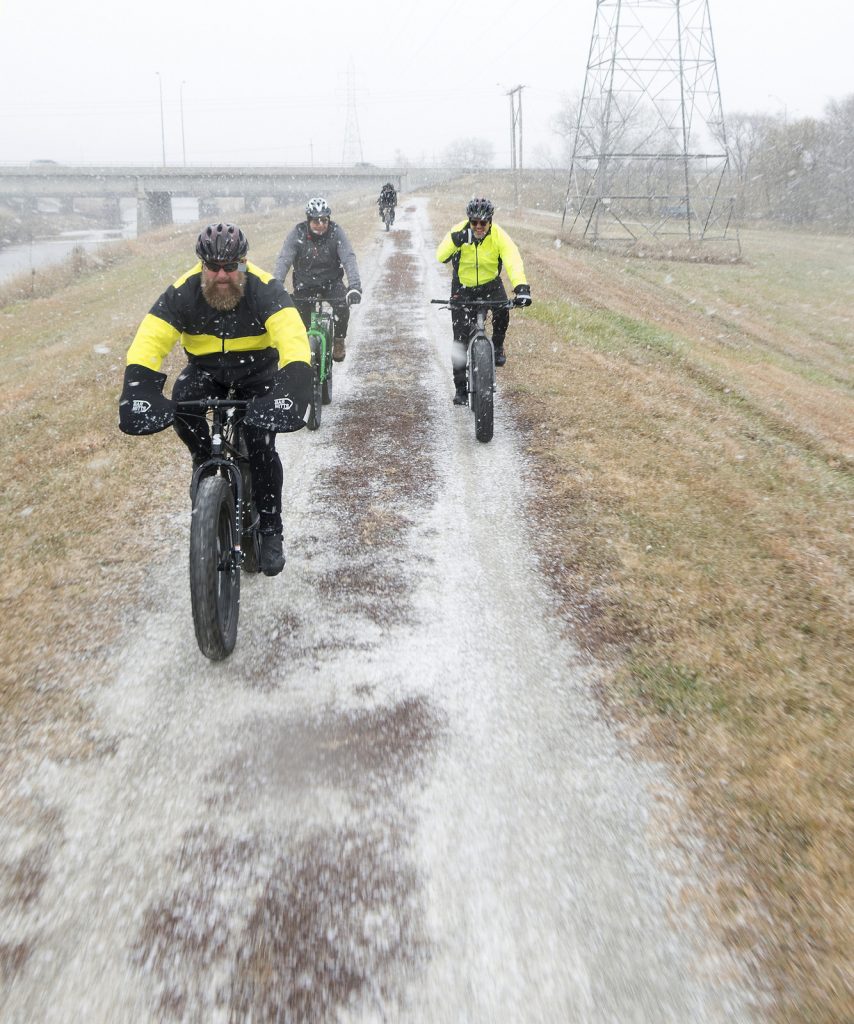 STUFF FOR YOUR FACE
It's no fun to have a cold face. Here's what you recommended:
Goggles
Ski mask or breathable face mask
Balaclava
Beard (for those who can grow one)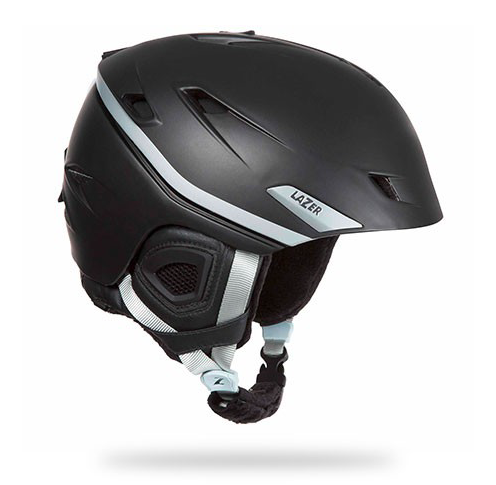 STUFF FOR YOUR HEAD
Keeping your head warm goes a long way toward making you feel warm overall. You liked:
Fleece-lined cycling caps with ear/neck coverage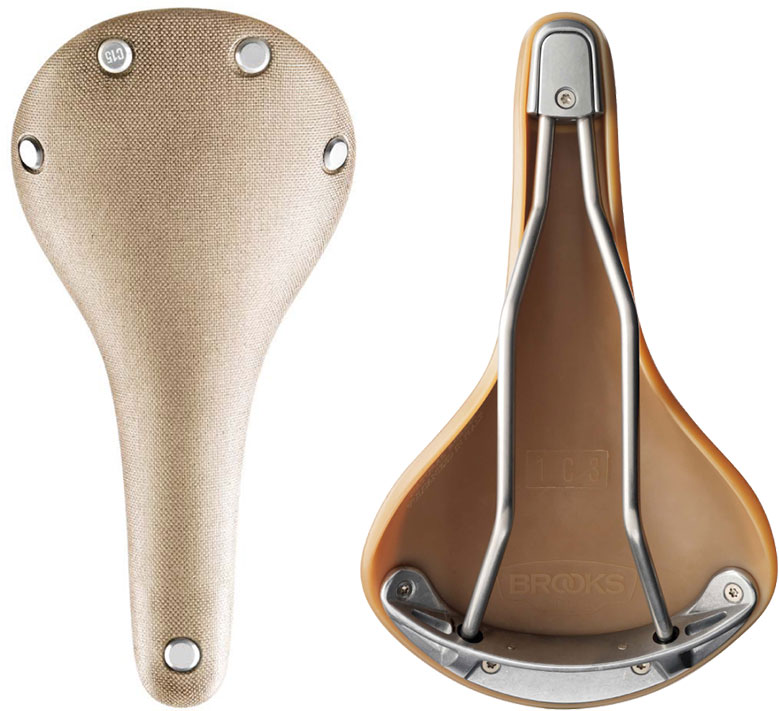 STUFF FOR YOUR HINEY
Saddle choice is personal, but Brooks saddles were an overwhelming favorite. In winter, the weatherproof Cambium line holds up to anything.
Studded tires (for not falling on your hiney). There are many options, but look for carbide, not steel, studs.
Fenders (to keep your backside – and your bike – cleaner).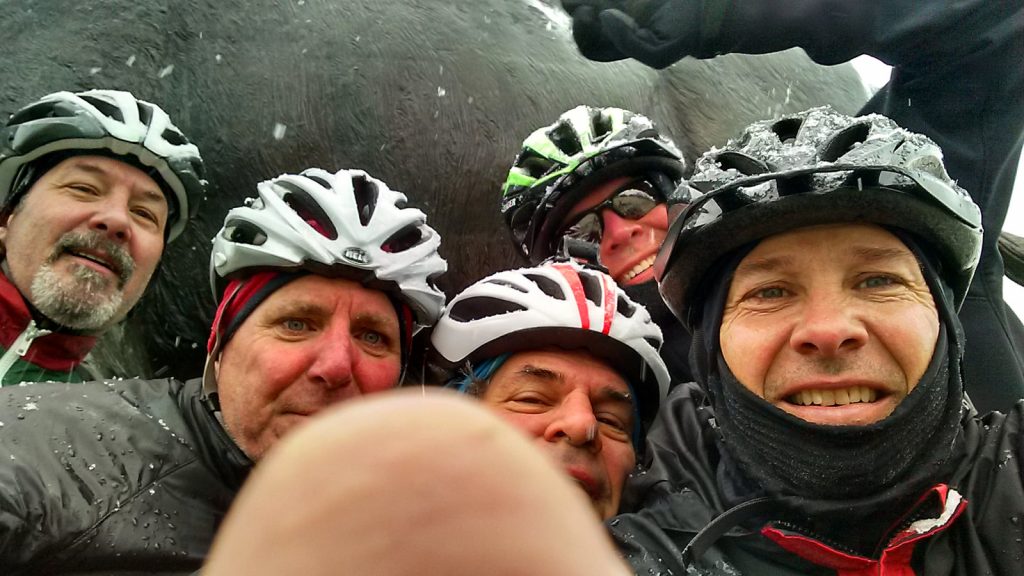 MORALE-BOOSTING STUFF
Whiskey, to make you warm inside.
Hot coffee (ditto). Recommended storage: Hydro Flask.
Friends!
Go forth and shop – and remember to start with our local bike shops! If you don't see what you want in-store, chances are good that they can order it for you.