Everyone participating in the National Bike Challenge in 2017 will need a Strava account in order to register and log their miles. This purpose of this guide is to help people create their Strava account in order to participate in the challenge.
There are three different ways to create a Strava account, click on the appropriate link below for instructions on creating an account on your particular device:
Android (Samsung, Motorola, etc.) – coming soon!
iOS / iPhone – coming soon!
PC / Laptop
1. Navigate to https://www.strava.com/register/ where you'll be prompted to either sign up with Facebook or Google or manually with your email address. We'll continue this tutorial by using an email address (in this case [email protected]).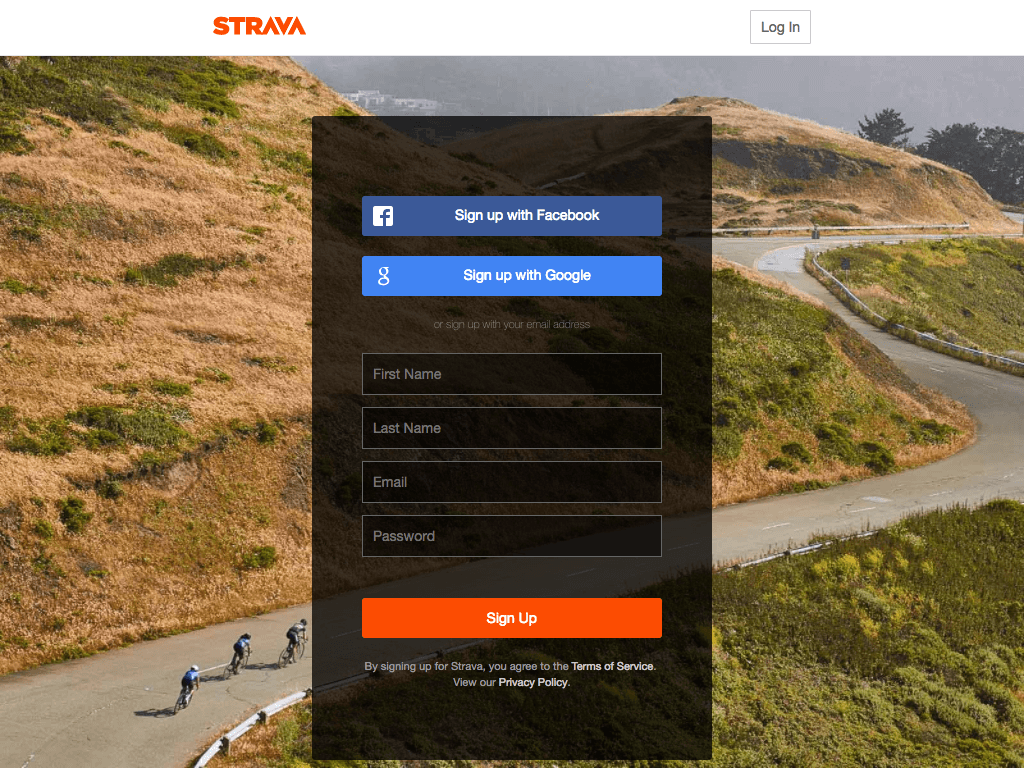 2. After filling out the form and clicking "Sign Up", you'll be prompted with this screen prompting you to check your email to confirm your account.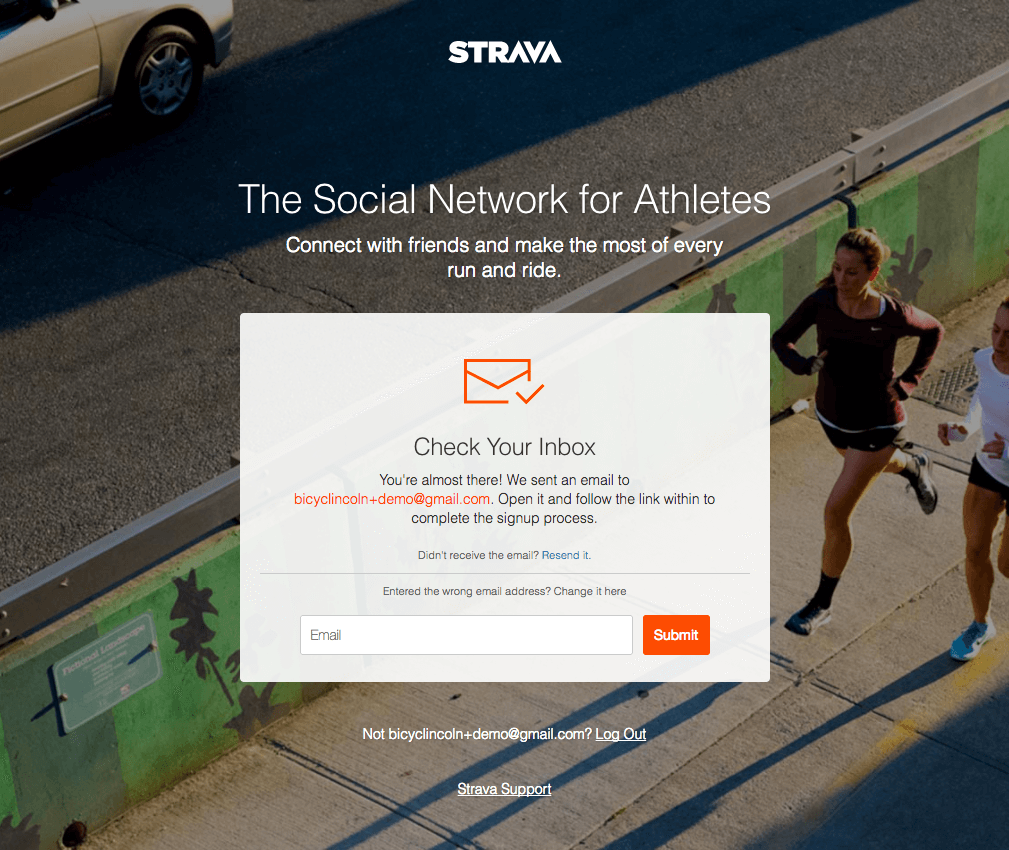 3. Open your email account you signed up with and look for the email from Strava to confirm your account. Make sure to check your Spam folder because in some cases spam filters may catch it and send it there. The email will look something like the image below, clicking "Confirm Email Address" will confirm your email and send you back to Strava to continue your setup process.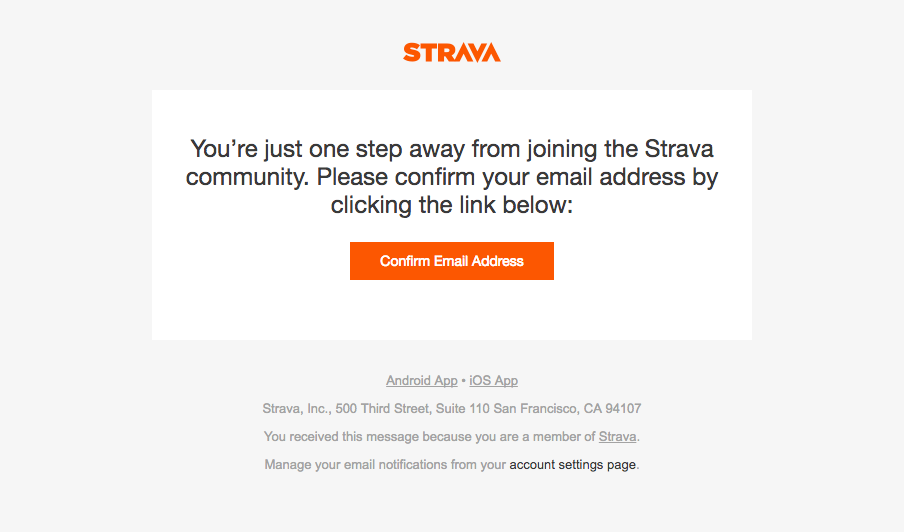 4. You will now be on the Strava Dashboard page, and as it's your first time logging in you'll be prompted to do some things. You can either do what they are prompting you to do or skip all these prompts. One of these prompts will look like the screen below asking your gender and your preferred sport (in our case, Cycling).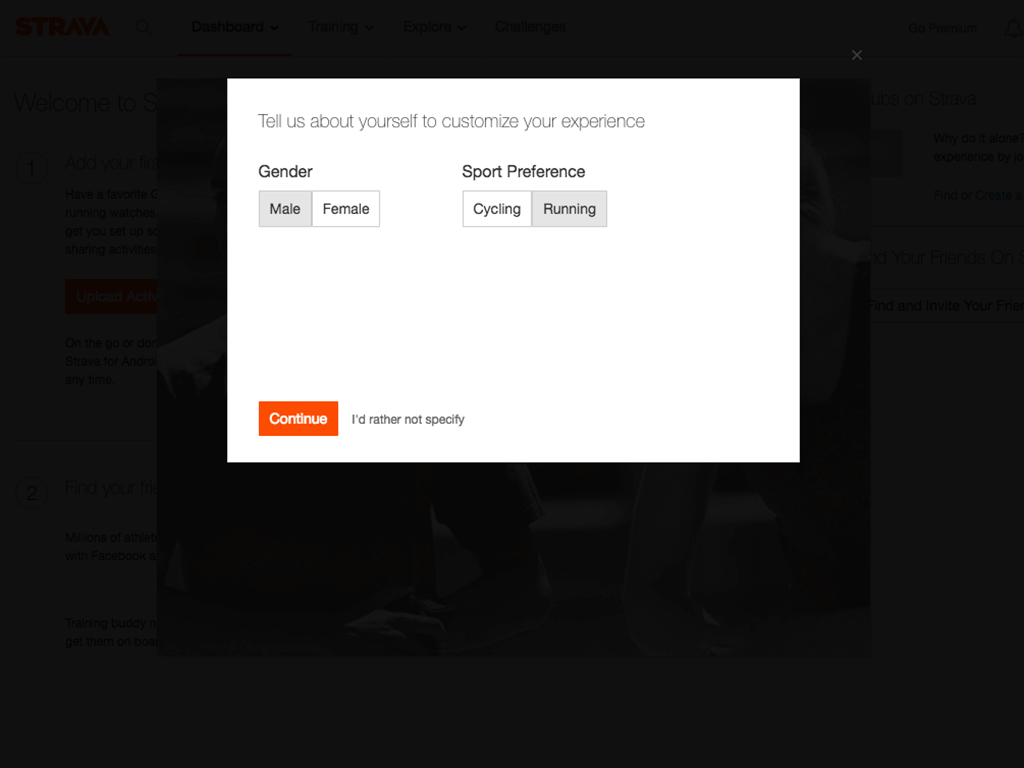 5. After you dismiss / finish all of their initial prompts, you should be treated to the dashboard screen which looks like this after your first login.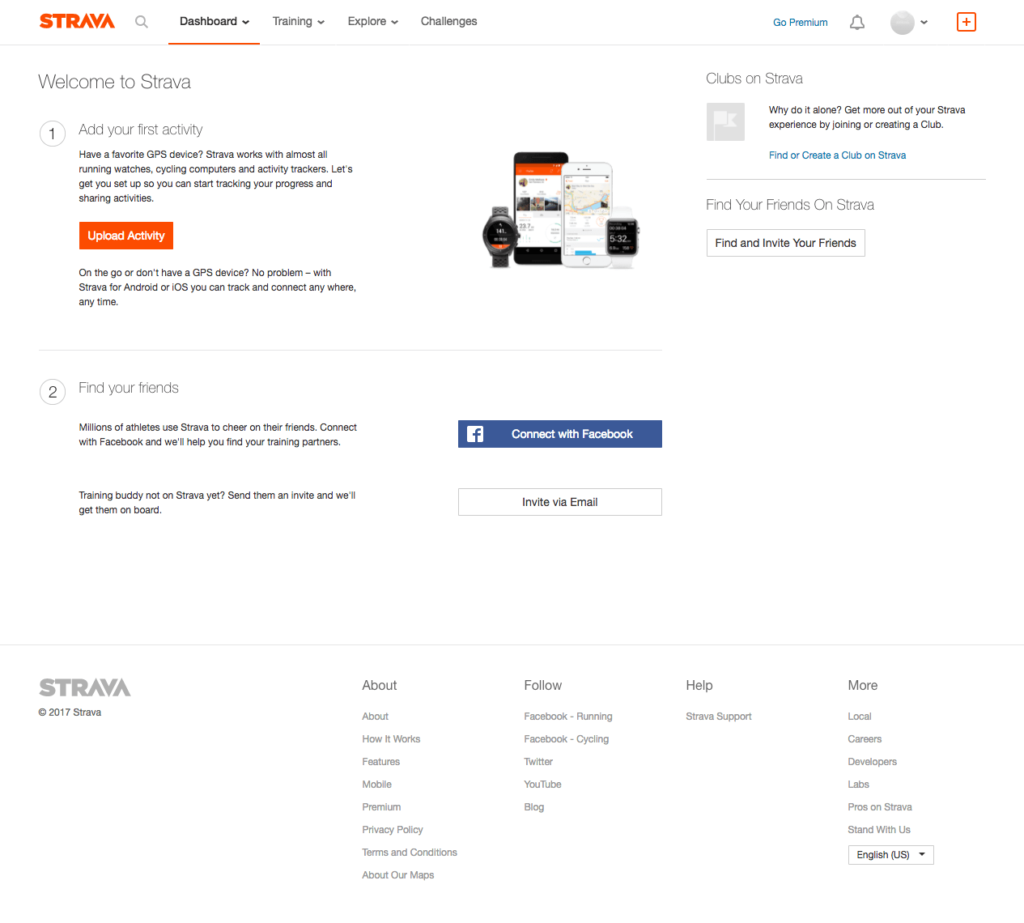 6. At this point, we need to make sure the location is set properly in order to ensure you will end up riding for the right city and advocacy challenge. To do this, you'll need to click on the circular "avatar" icon at the top right to drop down and click on "Settings" to navigate to the your personal settings page.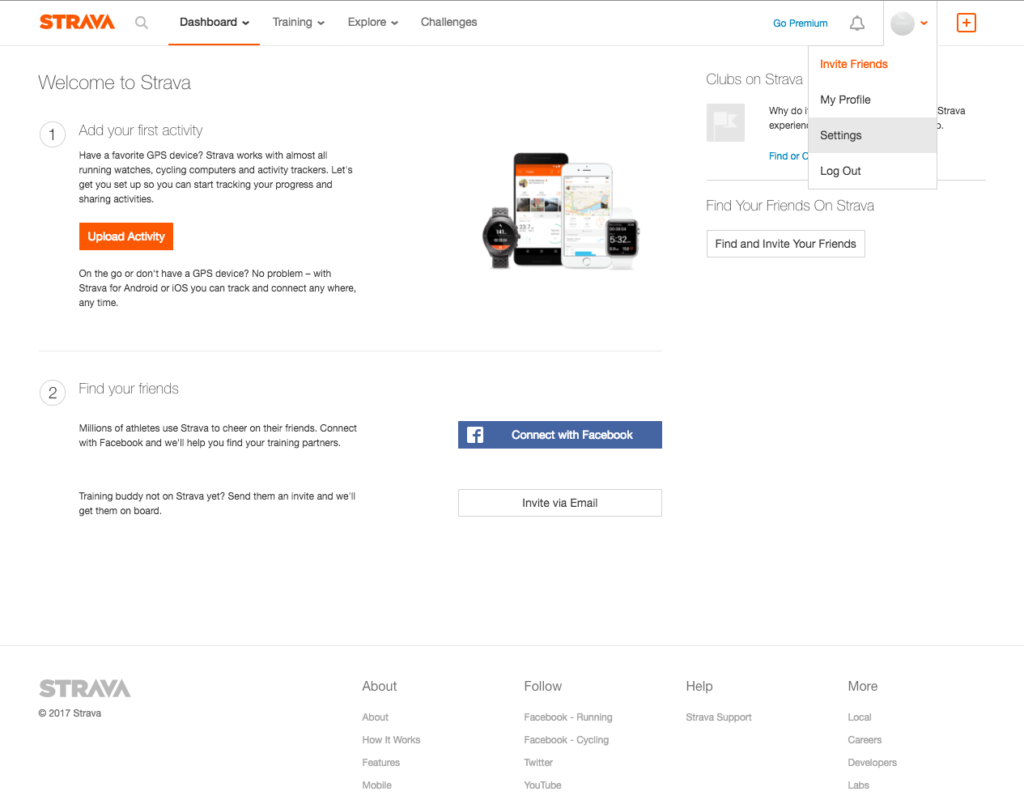 7. On the "Settings" page, hover over the Location heading and click on the pencil icon to edit your location. For Lincoln riders, your location needs to be set to "Lincoln, Nebraska United States" for the National Bike Challenge to properly assign you to Lincoln as well as the BicycLincoln Advocacy Challenge.
Before: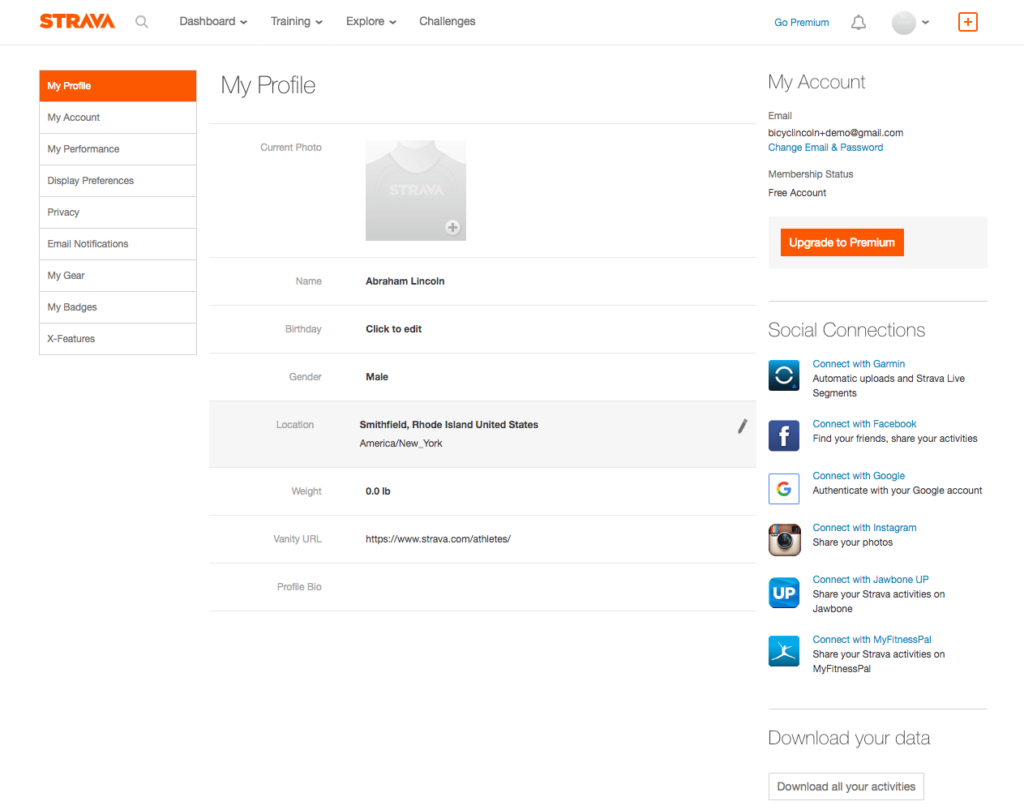 After: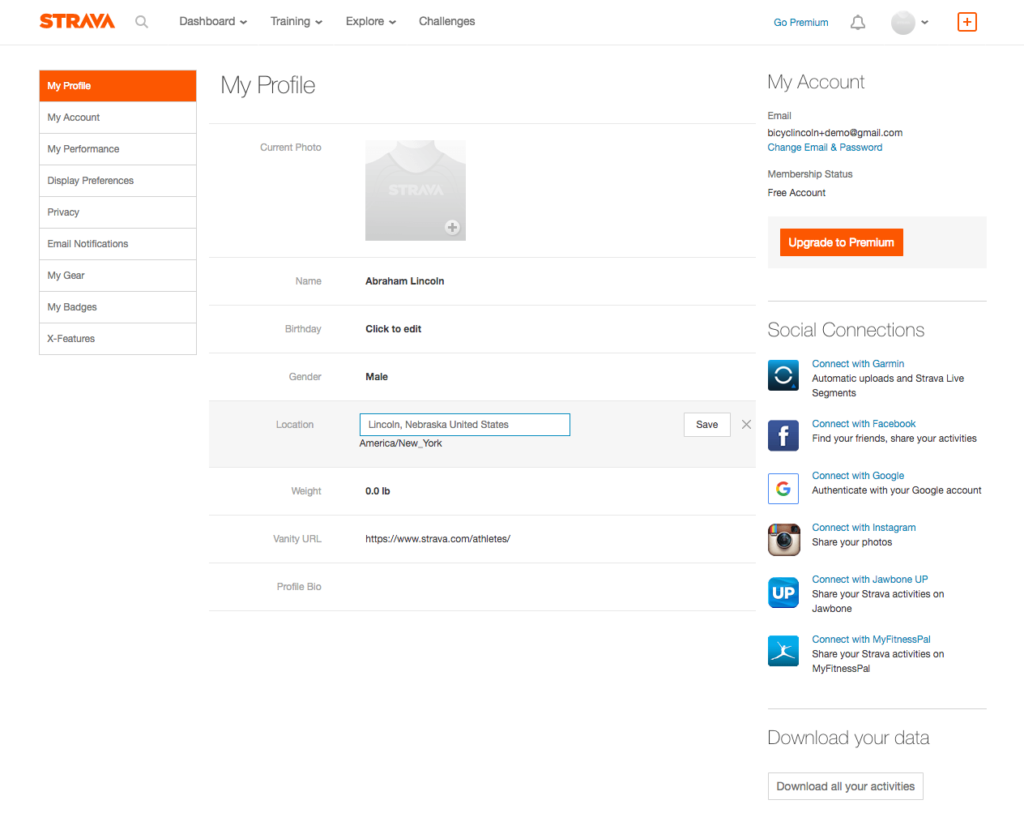 8. At this point, your should be all set to sign up for the National Bike Challenge and start riding and logging miles. As a last optional step, you could join the BicycLincoln Strava club (https://www.strava.com/clubs/bicyclincoln) in order to get information on rides and communicate with other Lincoln cyclists.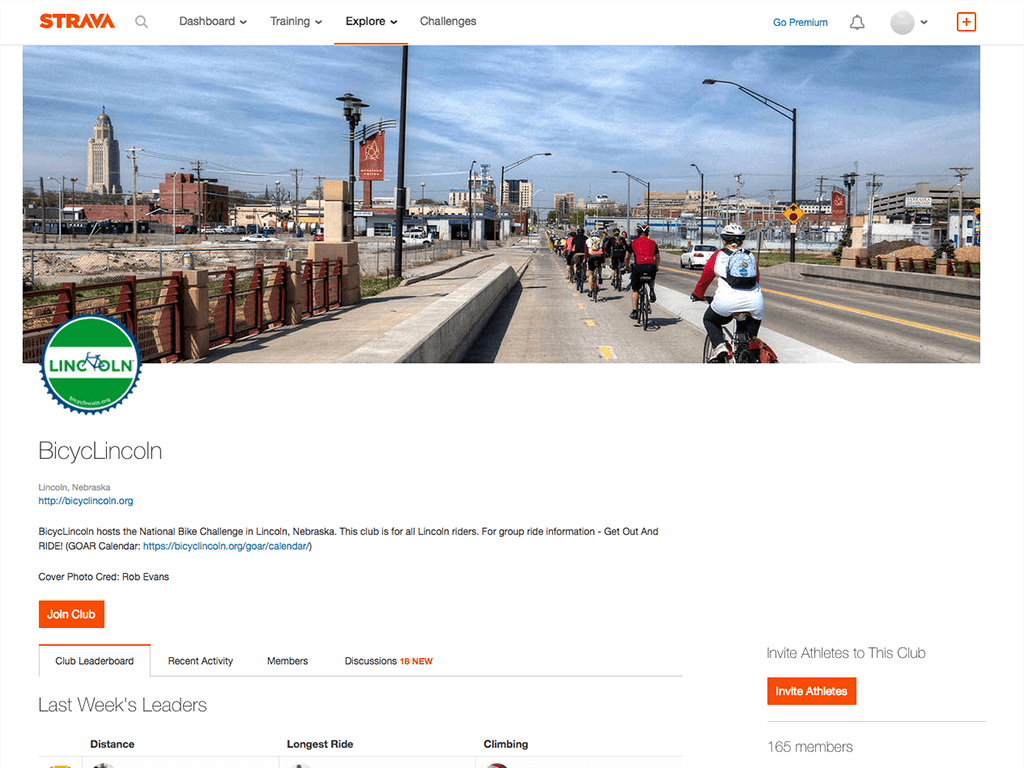 At this point, you should be all setup with a Strava account that will enable you to log miles for the challenge. Now you can follow our guide for Signing Up for the Challenge to finish the initial steps necessary for participating this year!