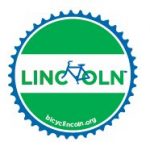 A few years back I attended a Midwest Active Transportation Summit in Omaha. The speakers included an ex-mayor of Madison, WI and, at the time, the Advocacy Director of Trek Bicycles. The great insight and advice they shared hit home but what made the biggest impact to me during this summit was from a forum of speakers from Omaha. This forum of trail advocates and city planners were talking up the rise of cycling infrastructure in Omaha. At the time of this summit, Omaha had just received a Bike Friendly Community designation from the League of American Bicyclists–the first for a Nebraska city. A member of the forum teared up, I kid you not, while he told us how in the past it was just him and one or two other cycling advocates in a room packed with opposing views. Then all of a sudden there were others. Cycling advocates, concerned citizens, and just folks on bikes were attending city council meetings, public meetings, and generally speaking their minds. This rise of the vocal Omaha cyclist, he told us, was due in part because of Omaha Bikes, a community group that advocates and promotes bicycling infrastructure.
I came back from this summit wanting the same thing for Lincoln. And after sharing this story with others here I soon found I wasn't alone. Starting as humble get-to-gethers in my garage with like-minded Lincolnites, a core group of us were meeting together regularly to plan out how we can help Lincoln become a more bike friendly community. This core group is now the founding Board of Directors of BicycLincoln.
Who we are: BicycLincoln is a community group that supports and promotes bicycling in the city of Lincoln. Our Mission: To provide information and a unified voice for bicycle advocacy in an effort to make cycling in Lincoln more friendly, safe, easy, accepted, and so that more people bike and bike more often.
Since its start, BicycLincoln has been an influential force on local policy that affects cycling in the City of Lincoln. One example is the N
Street Protected Bikeway, which is part of the 2012 Downtown Master Plan. The Board Members of  BicycLincoln reached out and spoke to City Council Members in order to provide valuable information supporting the need as well as justifying the expense of building a protected bikeway on N Street. Our Board Members have also spoken at City Council meetings in order to provide valuable education and statistics that support the construction of protected bikeways. The local newspaper, the Lincoln Journal Star, and television channel KOLN/KGIN 10/11, have noted the group's presence and political influence and have allowed our Board to voice our position on numerous occasions.
BicycLincoln has worked closely with the Mayor's Office as well as numerous other non-profits  to support the League of American Bicyclists Commuter/Bike Challenge over the past two years. Lincoln achieved first place in the National Bike Challenge for 2013 among cities from across the country with a population over 200,000.  BicycLincoln also hosted the end of the challenge celebration for the National Bike Challenge.
Two of BicycLincoln's board members represented Lincoln at the 2013 National Bike Summit in Washington DC. For this year BicycLincoln has a board member invited by the League of American Bicyclists to partake in a forum for the Women's Bike Summit. And we plan on having BicycLincoln board members at this year's National Bike Summit.
The cyclists and bike riders of Lincoln have embraced the mission of BicycLincoln and it has shown. In the last two years the city of Lincoln has received its own Bike Friendly Designation from the League of American Bicyclists, saved its downtown bike lanes, received a $10,000 grant from People For Bikes, helped make the "three foot passing" a state law, rode to first place in the National Bike Challenge, and will soon put in our state's first protected bike-way.
With your help we are showing the nation how a small heartland city is not just making things better for those on bikes but how investing in better active transportation makes for a stronger, healthier, and more vibrant community. Thank you.
Board of Directors of BicycLincoln:
Andy Pedley – Andy has been a life long bike enthusiast.  He is originally from Lincoln and has spent the last 8 years working at bike shops and involved in bicycle advocacy.  Last year he helped represent Lincoln at the National Bike Summit in Washington, DC.  Andy loves all kinds of bike riding from touring and commuting to cyclo-cross and mountain biking.
Ben Swift – Ben has been commuting by bicycle on and off since moving to Lincoln in 1996. He renewed daily commuting in 2010 with the purchase of a new bike. He's enjoyed short and long rides around the country and likes the freedom a bicycle can give a person. Ben is also the art director of BicycLincoln, creating the logo and our stickers, sales of which are BicycLincoln's sole fundraising tool.
Kimberly Brown – Kimberly has been commuting by bicycle since 2005.  Cycling has taken her on many adventures including 2 long distance tours and numerous weekend bike camping trips.  Kimberly is also a member of Lincoln's all-women's cycling club–Sheclismo. She loves the calming, meditative quality cycling provides while also allowing the potential for everyday adventure.
Corey Godfrey, Treasurer – Corey Godfrey has been an avid cyclist and bicycle advocate for well over two decades.  He is passionate about empowering people to ride bicycles for recreation, commuting and friendly competition.  He believes the world would be a better place if bicycles were incorporated in everyone's lives. Corey also serves as Vice President of the Board of Directors of the Great Plains Trails Network.
Aaron Chambers, Secretary – Aaron Chambers is actively involved in the Spanish-speaking community in Lincoln, UNL's Spanish Department, and activities like the Latino Bike Tour. He has commuted by bike in Lincoln since 2005 and loves riding in such a friendly, progressive city.
Elisabeth Reinkordt, Vice President – Elisabeth has been commuting by bike in Lincoln since 2005. A co-founder of Sheclismo, she is a passionate advocate for women's cycling and believes in the power of community building. She loves the fact that when you're riding a bike, you can say 'hi' to your fellow commuters.
Damon Hershey, President – Damon started commuting regularly by bike in Lincoln in 1997, but started to be truly interested in how cycling affected the community when he was invited to attend the city's Pedestrian Bicyclist Advisory Committee. Damon is a board member of the Great Plains Trails Network, on the city's Bike to Work Week Committee, chaired the city's Bike Challenge Committee, and is teaching other riders bike safety as a League Certified Bicycling Instructor. Damon not only wants a Lincoln that cares for those that ride bikes, but wants the best for the city he loves.