With the exception of the Rock Island and Billy Wulff trail work to be done near the 27th and Capitol Parkway trail hub, the open trails are clear and through. There have been the predictably muddy underpasses at the upper reaches of the Billy Wulff after the last rain, but those were being cleaned the last time I rode by and I gave the city workers a big thumbs up.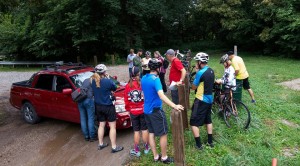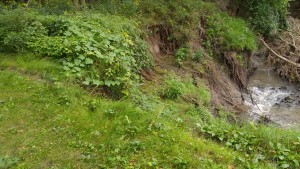 Saturday I was one of a number of riders who rode through the trails of Wilderness Park looking for and documenting damage so the city Parks and Recreation Department has a better idea of the work that needs to be done yet on those trails. Some are simply overgrown, while others drop off over the creek edge. Some have tree limbs down across them and another is blocked by rock from a railroad bed repair next to it. The trails in Wilderness Park are still officially closed as is the Jamaica North trail south of Old Cheney. On the Jamaica, aside from the washboard surface on many stretches of the trail, some areas have underlayment exposed and big washouts that could cause serious damage to a cyclist and bike. Towards the end of September, the city will be releasing a statement in regards to an action plan for the trails in Wilderness Park. Keep your eyes on the Friends of Wilderness Park Facebook page for volunteer opportunities if you would like to help with the effort.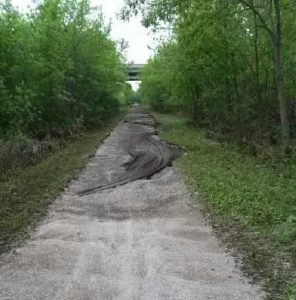 The Jamaica North trail requires more infrastructure repair. FEMA funds are being applied for and it's a long process, likely more than a year away and involving public and federal funding.
I know it's a long wait. Be watching the Friends of Wilderness Park's Facebook page to see what we are able to do to get back into the wilderness before then.