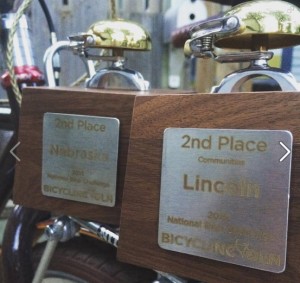 Another National Bike Challenge has come and gone, and thanks for logging those miles all of you who did so. I know some are long-time commuters and some are new to the "lifestyle." Others cannot commute by bicycle but find ways to make room in their busy lives for their bit of "me time" on two wheels. So what now? Well, you can still log your miles if you choose. It's fun to see them pile up and competitive sorts can find that a reason to add a few more miles. Mostly though, we do it for the simple joy of riding. One of the fun things for me about commuting, doing errands and riding around Lincoln is finding new ways to connect routes. One of my sources just today told me a friend of hers said about the same thing in regards to the new trail connections that have opened this year.
You can follow along with me here:
https://lincoln.ne.gov/city/…/trails/…/2008_GPTN_Trails_Map.pdf
The connection of the 84th St. and Old Cheney trails makes a great loop with the Helen Boosalis trail along Highway 2 from North Lincoln to South Lincoln on the east side. One can take the Boosalis on to the Tierra Williamsburg and South Point trails, too. The paved extension of the Jamaica North from where the Salt Creek Levee trail and the Bison trail split off to the west becomes the 4th street trail to J Street. Eventually it will connect to the Haymarket, a new trail hub. This will connect south Lincoln to the Haymarket along the west side, though you can take the Levee trail, or Rock Island (with a few detours) there now, or just ride the few blocks of streets between J and the Haymarket. From Haymarket Park you can take the new paved portion that extends northeast from the Levee trail along Salt Creek to the Devaney center, putting you into the Antelope Valley project, which is it's own trail hub leading to the John Dietrich, Mopac, and Billy Wolff.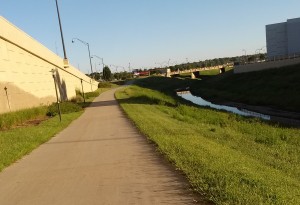 Or, you can instead head west past Oak Lake and turn north on the First St. trail to Superior and either head left to the Highlands and Fallbrook, or right to Cornhusker at 56th. There you can cross and get on the Murdock trail in Havelock, connecting once again to the 84th St. trail. Unless you got off the Superior trail at the John Dietrich connector at about 32nd St. and went to 27th and Salt Creek.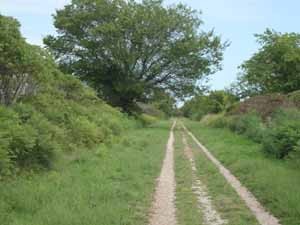 There are other de facto trails too, such as along Pine Lake and Old Cheney west of 56th, and Yankee Hill west of 40th. I've ridden more than 40 miles on just a portion of this large loop. All these routes can be found on the trail maps available at your local bike shop.
I know having the Rock Island and Jamaica North trails out of commission has put a damper on a lot of peoples' favorite rides around town, but as you see, there are others to choose from so don't let trail closures be a reason to curtail your riding.