That ice we've been contending with for weeks now will be history shortly, or at least until the next storm. I hope no one suffered more than a minor bump or bruise slipping on it.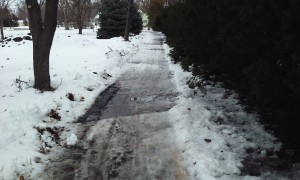 With the first half of this coming week to be in the 40's and 50's and the last half in the 60's they say, I think the trails will be filling up with cabin fever sufferers. It looks like next week may hold steady in the 50's. The user counter on the Rock Island should show some respectable numbers. It's too bad the counter on the N street bikeway isn't counting yet, as it's seen far more winter usage than the planners originally imagined that it would.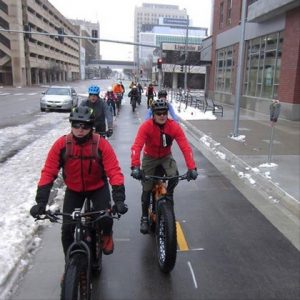 I can't wait to take the new open underpass on the Billy Wolfe at 27th and Capitol Parkway when it melts off. I was told by the worker taking the barricades down that the plan is to now keep it clear of snow. The limestone trails are likely to have gooey parts on them for a little while yet. They have a lot of moisture to evaporate off and many protected areas, especially on the Murdock and sections of the Mopac.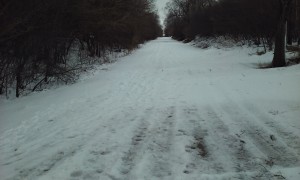 You all know better than to try Wilderness Park however, as those trails will be a swampy mess and it's bad for the park to be on them. I was riding gravel today and it was excellent for the most part, with only a few icy/muddy areas left, so that would be a good option for those of you that like that kind of thing.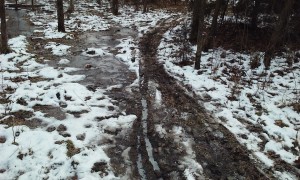 The ride through the Antelope Valley project just got a little more interesting with the Friday opening of The Hub Cafe in the Jane Snyder Trails Center. Open Wednesday through Sunday, it's already become a convenient and popular meeting place for cyclists ready to hit the trails whether commuting or going on group rides.
So get out there and enjoy this wonderful weather while we have it. These last few weeks just make it that much sweeter.