I know many of you enjoyed the beautiful weather this past weekend by going for a ride. I saw a lot of moms and their families out Sunday on two wheels, myself included. Sometimes we have friends and family who would like to get on their bikes and ride, but are stymied by such things as flats they may not know how to fix, simple adjustments, or mechanical issues.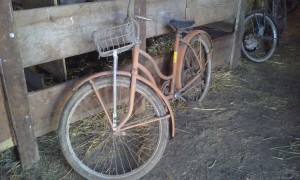 Maybe their bike has been in the corner of the garage for eons, and needs work before it is ready for that ride. You would really like to help them get on that bike. So what can you do? Well, if it's your mom, I hope you already got that taken care of so you could go on that ride after all.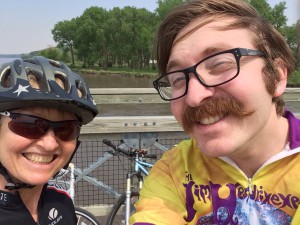 Or vice versa. I got my son to join me. He's a good sport (though he didn't care for that headwind) and is sometimes up to a ride with mom, schedule permitting. I know some riders feel conflicted by wanting to ride with friends and family, yet they are at different fitness or experience levels and they get a little frustrated with each other. Or maybe the types of bikes ridden aren't compatible with the type of riding undertaken. Those times call for good coaching and diplomacy skills, patience, and riding behind the others. Allow plenty of time, and plan out the route beforehand, such as no big hills, not too much headwind or traffic, and a good view, if possible.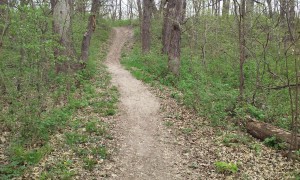 You want them to have a good experience and to ride more, after all. I see all kinds of interactions and fitness levels on the trails, and all kinds of well intentioned coaching, too. Some are better at it than others. Save your own ride for another time if your purpose is to ride with others not at your own level and to guide them. It's no fun to struggle to keep up or to be yelled at repeatedly. Some only want to ride on the sidewalk, others are wobbly, still others are easily winded. Some are too self conscious about how they look on a bike.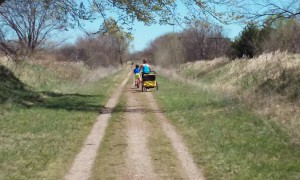 You could try loading down or using your heaviest bike, or maybe even trade bikes for the ride (They may be convinced to get a better bike after). Spin along in a lower gear. Plan a break midway through to rest and get off the bike. Try to remember your earliest experiences at longer rides. Some bike shops offer group instruction and rides to help bolster confidence and gain experience with others at a similar level. (The Bike Rack is one) Whatever it takes on your part, your effort will likely be appreciated and you may have new, healthier riding companions.