I have been watching the new trail under 56th St. south of Old Cheney take shape this past month. It's nearly finished, though I don't know when the official opening will be. As to exactly where it eventually leads, that is a little more of a mystery.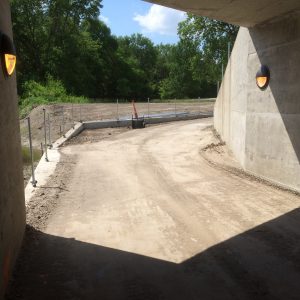 I believe it's supposed to go under Pine Lake and on into the new development to the south. I'm glad to see they may also be thinking about doing something about the large gaps between the curb and sidewalk/trail in the vicinity of 56th and Old Cheney, as I see a few cones on the sidepath now.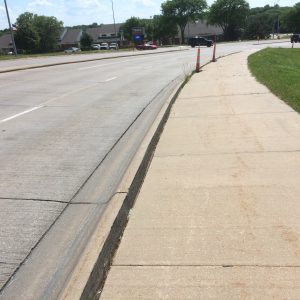 Anyone who rides that connection between segments of the Old Cheney trail and/or the Boosalis trail know that you really don't want to get too close to the curb, as there's a gap of about 4 inches, big enough for even a fat bike to get wedged into!
You can find other info on trail construction at: http://lincoln.ne.gov/city/parks/parksfacilities/trails/index.htm#s. I couldn't find anything on this new trail, or others that I know will be going in such as the one east of 33rd St. connecting to the bridge across the wetlands north of Superior and east of North Star High School. I actually rode around that area for a while earlier this spring trying to find how to get to the bridge before I realized there was no connection built yet.
I haven't heard anything new on the Jamaica North yet, either. It's maintenance is under Parks and Rec, not the NRD. Parts of the single track in Wilderness Park have been mowed, but others have not.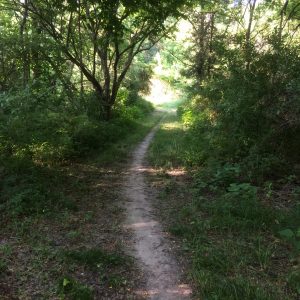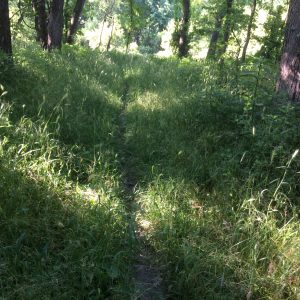 There has been robust growth of grasses along the park trails in many areas. Most of the mud from the last rains has dried up on the east side, but I got into one big mud hole accidentally across 14th just before the Jamaica on the east/west connector trail as it was obscured by said tall grass. I had to power on through since I really didn't want to put my feet down in it at that point. I expect some areas are not mowed because the Jamaica itself is not open there, though much of the single track is.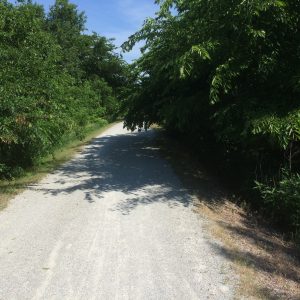 The Homestead trail is in fine shape, but there are some face slappers and overgrowth crowding onto the trail in areas. You may have noticed the ripping out and industrial strength weed whacking of thickets to the sides of the Homestead and Mopac trails in some areas earlier this spring. Some even thought there had been a fire. That work helps, but does not totally prevent this overgrowth.
So if you're a heat hater like I am, you'll be keeping to the shady trails and single track when possible. Just remember your insect repellent.