If you've been riding in Pioneer Park the last few days you may have noticed a new bike bridge sitting along the edge of the creek on the lower western part of the park, before you go up the road to the nature center.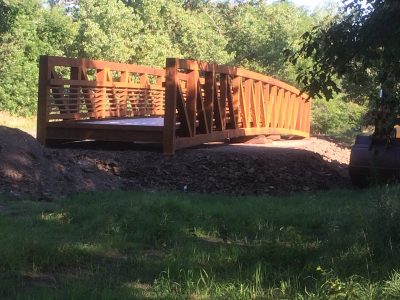 I was riding past the park early one morning last week trying to beat the heat and saw two flat bed trailers bringing two bridges into the park. I later located one, but the second is somewhere hidden from view. According to the city website for all things bike, http://lincoln.ne.gov/city/plan/bike/ Bike Lincoln, there is a new trail under construction to connect the south with the west side of the park, and it apparently uses two bridges.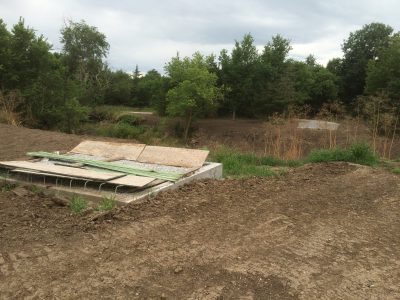 The concrete pads are in place (abutments?) on each side of the Haines Branch, and the bridge parked alongside is probably waiting for a crane. Further up the road a new trail which I suspect is for hikers only is in place now and crosses over the road from the south to the nature center parking lot.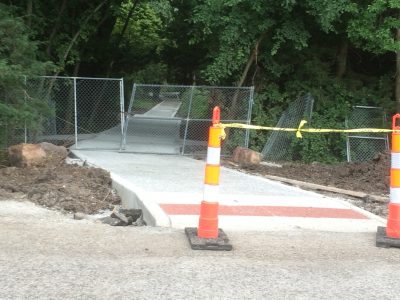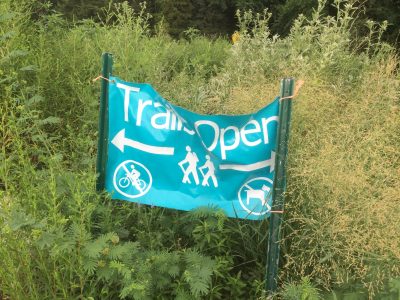 Eventually I believe the plan is for the new bike trail being constructed to continue on out of the park to Spring Creek Prairie near Denton. With no other trails west of the park, it will be a welcome addition and a great way to get up close to nature.