This will be my last post for a while, as I'll be in China for the next ten months. I hope to be bicyclincoln's foreign correspondent and get the occasional post sent in from there. Now though, Saturday's ride. Gravel Worlds is in my view, the pinnacle of the cycling season here in Lincoln. Though I know some of you are more partial to road racing, others to mountain biking, and yet others to cyclocross, gravel racing has elements of all three. The ride is put on by the fine fellows of Pirate Cycling League. 442 registered, 302 set sail, and 263 made it across the finish line in Fallbrook last Saturday, constituting the largest fleet of pirates to take to the approximately 150 miles of gravel seas around here to date.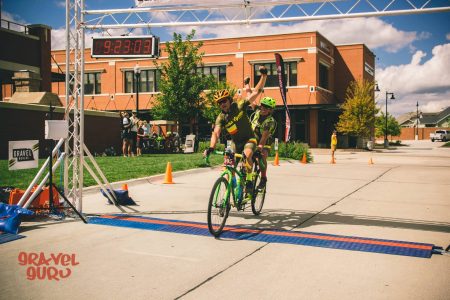 Whether it was a nice ride in the country or a battle with your own personal dragon depended upon your goal. Those vying for the podium or a personal best finish time were racing. If you didn't care about that, it was a more leisurely ride through the countryside with friends.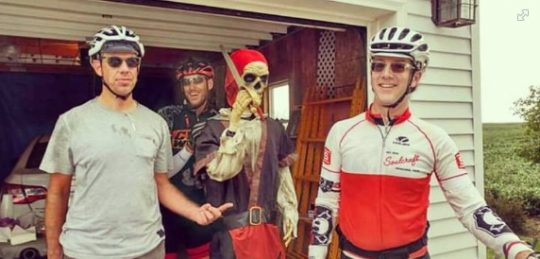 The ride has gotten on the radar of the gravel community and had entrants from 25 states and three countries. The Champions were from CA, ID, Japan, OK, PA, and KS, I believe. With a larger number of entrants came faster finishers. I got knocked off the podium this year by more deserving masters women. For many, just finishing this endurance feat is the objective and it's not to be taken lightly. There is pride to be had in trying it year after year until the finish is in hand, or at least upping the miles finished. This was an especially fine year to ride it. The temperatures in the 70's made for a glorious day no one would have expected, especially after last years broiler. The headwind got to be tiresome when we rode into the North, but I really can't complain. The rain the evening before created some soft conditions at the outset, but that dried up as the day progressed.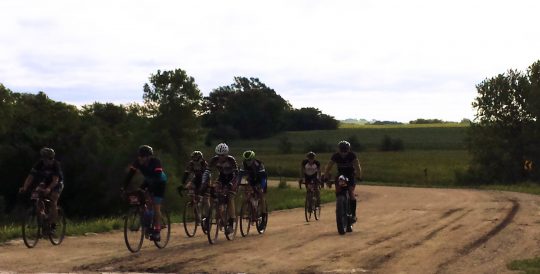 If you like riding limestone trails and wonder how different it is to ride gravel, go give it a try. The hills, both climbing and descending, may take some practice to become skilled at. If you mainly ride hard surface, know that there is more resistance on gravel and you may need wider or knobbier tires, and to focus more on what's coming up ahead. You will be slower. There's also less and slower traffic and traffic noise, cleaner air, and better scenery. In short, it's a different cycling experience. If you opt for rutted minimum maintenance roads and double track through ranch land, the experience can border on mountain biking. In short, there's more variety.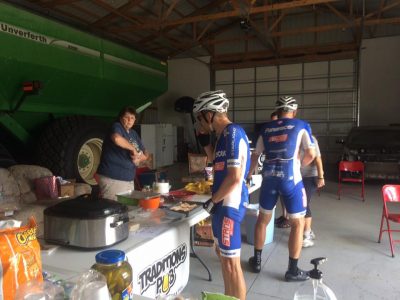 Whatever kind of riding you normally do, being ready for a ride like Gravel Worlds requires getting in a lot more mileage and hill training on gravel to build up your endurance. After you have that, it's a great ride in the countryside, or maybe even a place on the podium.