First, the good part. Ding invited me to ride out to Xiaoyaozhen for spicy soup, a 100 km loop in a direction I hadn't yet explored. His texts are understandable but spoken English not so much, as is the case with many who have studied English here from people who don't really speak it. I try not to ask too many questions to keep the frustration level down. The route took us through orchard country and past countless roadside stands. It's where those ridiculously big apples the size of softballs come from (they have a thing for outsized fruit here).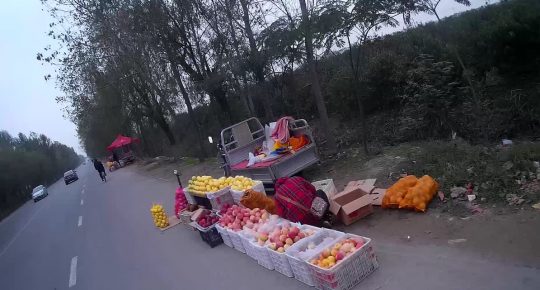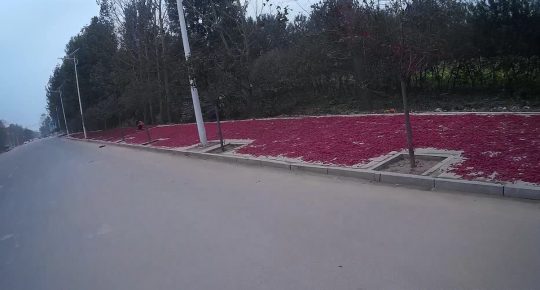 It's apparently a great destination when they're in bloom. It's also a big chile pepper producing area so farmers were drying them alongside the road or having pepper picking parties pulling them off of the drying plants. Arriving in Xiaoyaozhen Ding decided on one of the purveyors of spicy soup and we went in. Seeing two cyclists in a rustic small town like this would be weird enough but when I walk in everything stops. Poor Ding had a lot of explaining to do and I had more selfies to sit through. Coming out we saw that that patch of glass we rode through had it's consequences and Ding had a flat.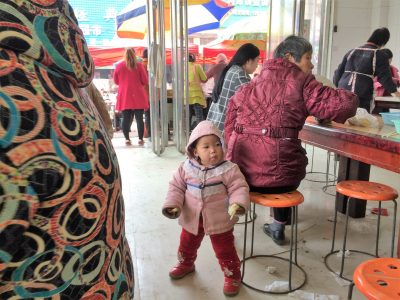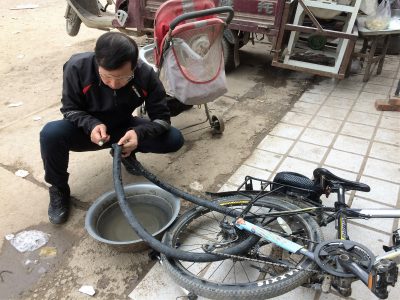 I've never seen anyone patch a tire without taking off the wheel until now. The rest of the way back took us through more small towns and markets, road construction and traffic. It was a good ride, at least for me.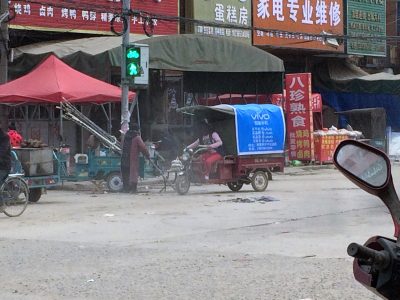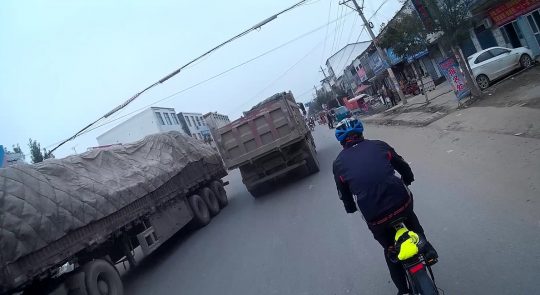 The bad part was the smog moved in and set up residency. We were invited out for pizza (I don't recommend it), and on the way back we saw the smoke swirling down in the light of the street lights. Before that is was just regularly bad Zhoukou air. Now the weather app on my phone says our air is "better than 5% of the country", up from 0% this afternoon, which I don't believe because I've seen the photos from Beijing and heard that only one flight landed today, and we're not in that league.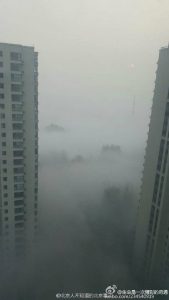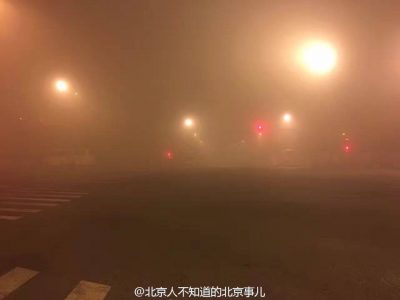 So the big rides I had planned this weekend did not happen and I need a better mask before I ride out in this soup again. I was hoping that today's rain would wash it out, but no. So I'll just have to wait to see what tomorrow brings and hope for the reverse spicy soup loop next weekend.