We decided to take advantage of a long weekend and check out Xinyang, in the south of our province of Henan. There are mountains and northern tea, rice, and even water buffalo. After so much flat around Zhoukou it was a nice change of pace. The last thing we expected was to land in the middle of the Xinyang 9th "Lottery Cup" Bicycle Open. A bicycle race! In Henan! I had no idea.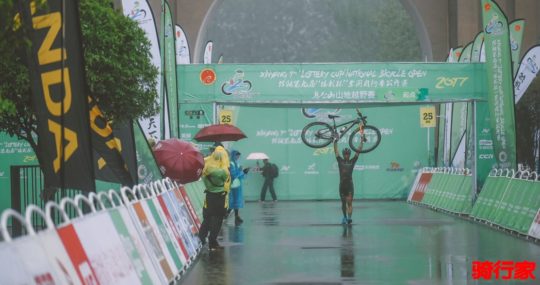 It was obvious from the look of the stage being set up the night before that it was going to be a big event.  Sadly, I didn't find anyone who spoke English. Part of the stage entertainment ahead of the competition was a small group of westerners with a lead singer belting out "I'm Your Venus." Steve thought they were from eastern Europe by their accents.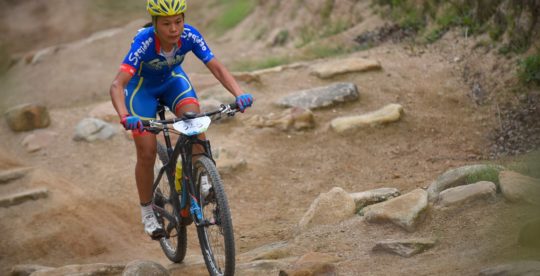 After the fact I found out that there was to be road racing, mountain biking, and something that translated to "cross-country," cyclo-cross?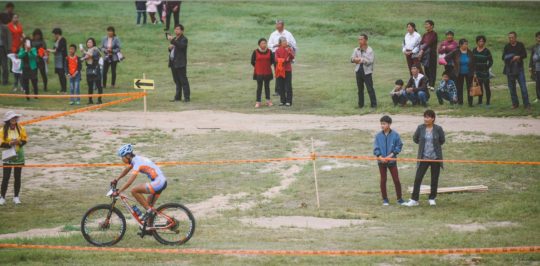 Sadly, we never saw any actual racing, just cyclists warming up and riding the hills. After the opening ceremony we went off on the lake ferry to the islands (tea, birds, and monkeys, even one riding a bicycle!) though I really wanted to see what was going to happen with the racing. The venues were scattered around the area, some around the same lake Nanwan, and others at Jigong mountain where we went the next day. Those got rained out, and so did we.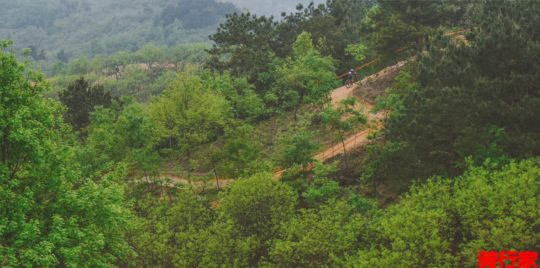 The residents of Xinyang didn't seem to know there was a race happening, and it's such a new sport for the Chinese there seemed to be few watching besides other cyclists. It seems like one way to re-invigorate cycling in China is among those interested in sports. Bicycles here tend to be associated with the past but events like this show it's not their grandparents bicycling anymore.