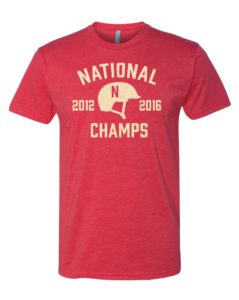 In 2016, Lincoln won its second championship in the National Bike Challenge and the state of Nebraska won its first. Let's defend and repeat!
This year, Strava will be the data collection service.
Register at nationalbikechallenge.org (Yes, you must register again, even if you rode last year.)

Log your miles from May 1 to September 30 

For every 5 days logged, you'll earn a raffle ticket for challenge prizes!
Each day you ride, the first mile is worth 20 points.
Each additional mile is worth 1 point.
For more info, tips, and updates about perks and prizes for riding visit us on the web or Facebook.