Someone asked me the other day what I missed most about China and today I thought of one more thing. The tree covered B-roads. As much as I love riding the gravel roads around Lincoln, when I'm broiling under the hot sun I think of how nice it was to be in the shade of the poplars around Zhoukou. They know how to squeeze out a use for every bit of land there and many smaller roads are lined with poplars. They're fast growing and small sawmills pop up when the trees are big enough to harvest. In the meantime they make great shade, and lots of cottony seeds in the spring.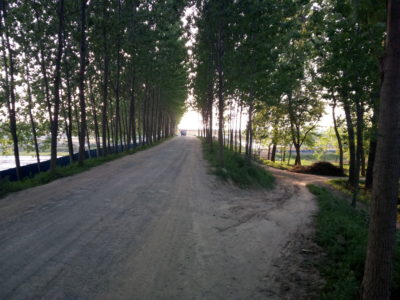 Around Lincoln we have sections of trail with some shade, but not really long, continuous stretches. If you know of some let me know, but I think I've been on every mile of trail in the region, from the Oak Creek trail to the Standing Bear to the Steamboat Trace. This weekend it was the Homestead, Mopac, John Dietrich and Rock Island and the shady parts were wonderful. I was gratified to see that the Homestead was fairly busy Sunday morning with cyclists getting rides in before it got too hot. There was a tree down across most of the trail just south of Stagecoach road and north of the ditched Studebaker.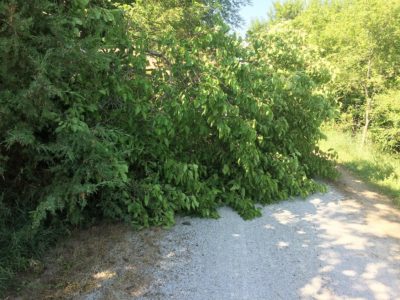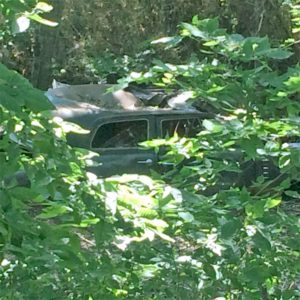 It looked like Wilderness Park was busy with mountain bikers, too. I'll be joining them under the leaves now that it's dried out, and I hear that some trail mowing has been done.
Commuting I often have to do in the heat of the day, but I consider it heat training for Gravel Worlds next month. The reliably hot Cornhusker State Games cycling events are coming up this weekend. The Gravel Grinder and Mountain Bike races are next Saturday, Road Bike and Touring, Sunday. The Rapha Women's 100k is also Sunday.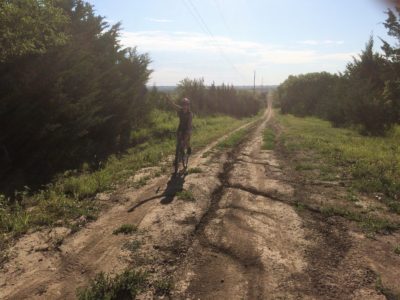 So all that heat and sun isn't so bad if you are conditioned to it. It's high season for cycling after all. You can even have fun in it.