Whether we're taking it easy or crushing it on the trails and roads around Lincoln, we are experiencing nature around us in some form. Do you know what it is you're seeing? If you ride by some of the prairies, such as Fletcher prairie on the Mopac at 105th St., you can see a re-creation of what the area might have looked like as tallgrass prairie. It may look at first glance like a large field of grass, but the more you know about a prairie and it's diverse ecosystem, the more interesting and beautiful it is. A natural prairie contains a stunning variety of plants and the roots can reach twenty feet down. You can visit Fletcher prairie, but only with advance notice. If you go to http://wachiskaaudubon.org/prairie.htm you can learn a little more about about it and a list of other prairies in southeast Nebraska. Some of them would make nice destinations for those of us who like really long gravel rides, but if you want to get away from it all on your bike, go a respectable but not extreme distance and experience the timeless sea of grasses and native plants that make up a prairie, check out these destination rides:
Nine Mile Prairie is a close-by tallgrass prairie destination ride. It is named so because it is five miles west and four miles north of UNL's city campus. http://snr.unl.edu/aboutus/where/fieldsites/ninemileprairie.asp. It is on Fletcher just west of NW 48th st. near Airpark. You cannot approach from the west, so you must ride a short segment of NW 48th to reach it. I would recommend avoiding busy times of day or after dark on that section of street as there is no shoulder and higher traffic speeds. I prefer taking the Highlands trail to NW13th, then past Kawasaki on Fletcher (no shoulder again) and rimming the north edge of Airpark to Bowling Lake park. From there it's one mile north, then one mile west, for those comfortable riding in some traffic. You can enter the prairie and walk on the trails, but no mountain biking.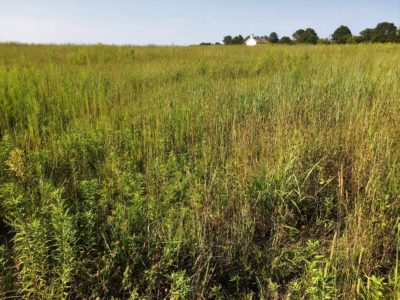 Next is Spring Creek Prairie. http://springcreekprairie.audubon.org/ It's south of Denton on SW 100 st. between W Bennet rd. and Saltillo. Spring Creek Prairie has an interpretive center, so you can take some time to rest from your gravel ride, take a walk  and learn more about the land. It will be reachable by trail (10 miles) from Pioneers Park (which also has a small prairie http://www.lincoln.ne.gov/city/parks/naturecenter/about.htm  ) when the Prairie Corridor is built. http://prairiecorridor.org/.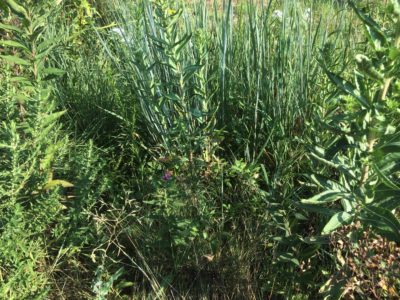 Finally, there is Homestead National Monument near Beatrice, also with a restored tallgrass prairie. https://www.nps.gov/home/prairiecam.htm It is a prime location for the eclipse next Monday so if you're taking the Homestead trail down, be expecting traffic.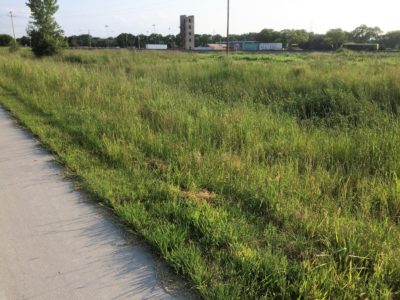 There are two eclipse themed rides that I know of, one hosted by Great Plains Trails Network http://www.gptn.org/ and another by Ponderosa Cyclery and Tour out of Omaha https://www.facebook.com/pg/ponderosacyclery/events/ on the Steamboat Trace to Brownville and Indian Cave, but if you haven't registered for them, you may be too late. Check the websites
There are also several wetlands around Lincoln that make fun and informative destinations by bicycle, but that's another post.