It's been tough getting away to ride much during final exams, so I'm going to share some of the variety of transportation I've seen here. Cars simply are not the best choice. Most people get around on electric scooters and three-wheelers. There is also quite a variety of electric micro vehicles that don't seem to know what they are. They even pass through the bike and pedestrian gates at the campus entrances.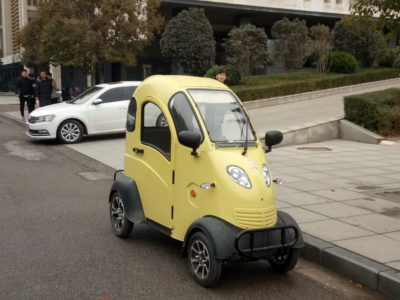 Bicycles here are often seen as multi-person transportation and I'm not just talking about carrying toddlers. I've seen children and college students riding in the front basket of Hellobike bike shares.  Friends often hitch a ride on the rack of any bike.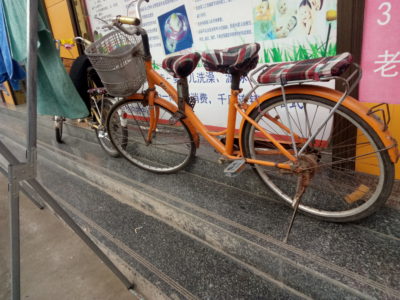 I regret not getting a photo of the amputee with one usable limb cranking a hand-powered trike with his good arm through a street market. The line between a power-chair, mobility scooter, and versions of an electric pedi-cab that look like rolling living room furniture here is a fine one. And you often cannot tell who is disabled and who is not. It's all just transportation.
I don't recall seeing a parking garage here in Zhoukou for cars, but they do exist for scooters and bikes.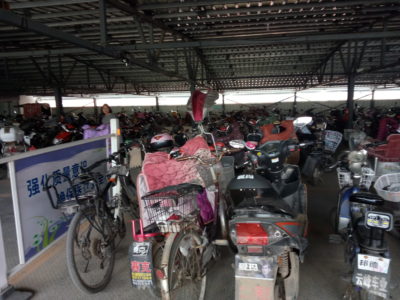 I'm fine sharing the road with electric micro vehicles. We're of a similar size and they don't go as fast as cars. Unfortunately the three-wheelers often lack mirrors and their view is blocked when they have conestoga-wagon like trailers. This can make them somewhat dangerous.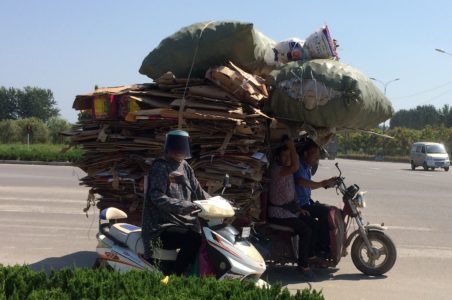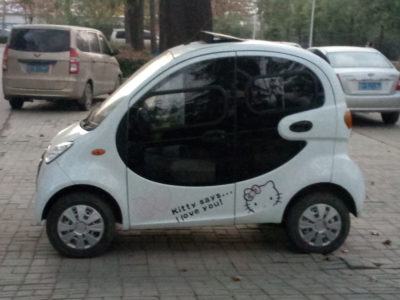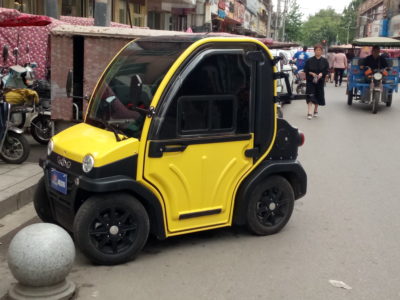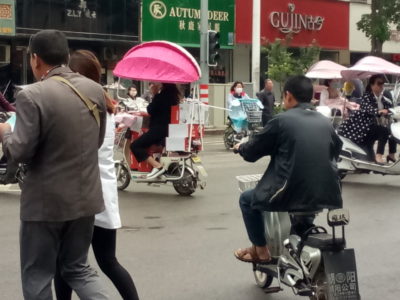 I wish Americans would think more "beyond the car." Of course, bikes are best in my view, but there are so many more alternatives available than the car. China seems to be exploring more options while the U.S. is stuck in a car-centric culture.