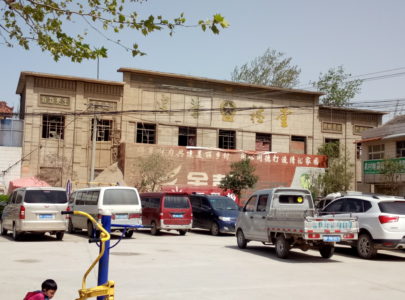 There are not many of the historic early post-revolutionary buildings around anymore.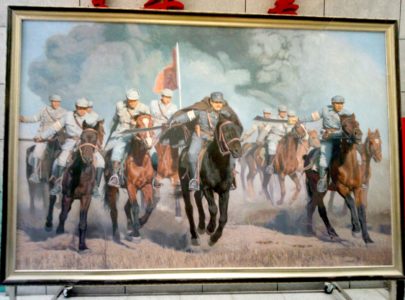 This past Thursday was Qing Ming, aka "Tomb Sweeping Day." Our plans were to take advantage of a few days off to ride up to the hot springs near Yanling, about 60 miles away. Our days off are Thursday and Sunday, so we have no weekend overnight opportunities apart from holidays. Unfortunately, Thursday dawned cold and rainy, so we decided to leave on Friday instead. It was dry and warmer, but with a wind advisory from the northwest. They don't gauge wind speed by km/hour here, but by level, and I don't know what the levels mean. Suffice it to say that our ride took us directly into the northwest, and it made for a tougher, slower ride than it should have been. We took county roads as far as Fugou, where Steve finally got to see the Ji Hong Chang memorial. He had been wanting to see it since I rode there in December. Ji Hong Chang was a hometown general in the "Japanese War of Aggression" as it is known here. After that respite it was on to Yanling. Being a foreign tourist in China is a little more complicated than being one elsewhere, and few tourists venture outside of major tourist centers. We found that, as is the case in larger cities, we could only stay in the one licensed "international" hotel, though there were plenty of hotels in the small city. Small cities are not always so strict with that rule. As for camping, we did not bring our gear to China, and I have never seen anyone camp overnight, though I know touring cyclists find a way to do it.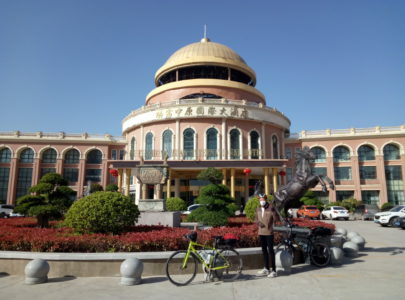 We had hoped to stay at one of the hot springs resorts, but they were full for Qing Ming. There are several of them a few miles outside of the city, so we set out the next morning and decided on the closest one. We were especially looking forward to the ichthyotherapy pool to be nibbled on by Garra rufa fish, and it didn't disappoint. Our legs were completely covered by hungry little worker fish. From there it was on to a dozen other pools around 40 C featuring different herbal concoctions.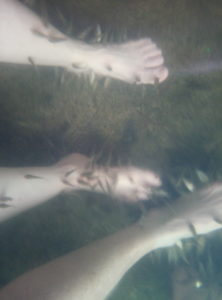 We had to leave too soon and be on our way back to Zhoukou to teach the next morning, as Friday's classes were to be made up on Sunday.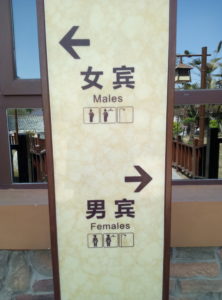 We had some tailwind at the beginning, but nothing like the force of the headwind from the previous day. Then, it shifted and gave us another headwind for the middle section of the ride. It's not always fair. Had we had that extra day we lost to rain, we would have gone on to Xuchang, an ancient dynastic capital from the Three Kingdoms era, and a mere 20 km away.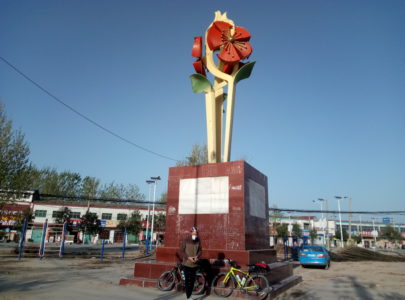 Still, it was a good trip, under our own power, seeing things we would never see any other way.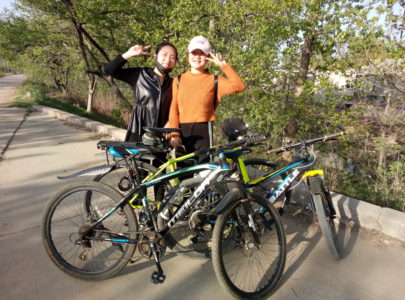 Back in Zoukou I've had students asking to go on rides with me, so yesterday we took their "new-to-them" bikes on a test ride and found the top tubes and stems were too long to give a comfortable ride. Whether we can find shorter stems remains to be seen. We moved the saddles forward on the rails, but it's still a stretch. It's a problem when these are the only bikes they have available aside from the bike share bikes, which are not made for distance. They're excited to get out and ride, though, so I hope we can work something out.