I'm talking about lights, folks. Days are growing shorter and soon we'll see a time change. November 5th dawns an hour later, and it will be dark an hour earlier. How are your lights? You may need them on your morning commute now. Dawn and dusk are low-contrast times of day and reflective gear may not be enough to allow you to be seen. Bright colors don't help in low light situations. You've probably seen others without lights at that time of day and and were concerned that they may not be easily visible to inattentive motorists. The brighter the ambient light, the brighter your lights need to be to be seen by others. Also, don't forget that studies show motorists notice lights and reflectors on moving legs more than stationary parts of the body or bike.
Lights generally fall into four categories: 1) Rear blinking tail light, perhaps the most important on roadways. 2) Lights that allow you to be seen only, around the 50 lumens range. 3) Lights that also allow you to see where you're riding, 100 lumens and up.  4) Lights for mountain biking on dirt trails and rugged terrain, up to 2000 lumens.

There are many, many bike light choices out there. Bicycling.com has a list of it's 13 best lights. What you need depends on what your needs are. If you rarely ride after dark an inexpensive battery powered, lower lumen light, together with a tail light, may be fine. If you use it often, re-chargeables will be worth it. Stretch-on strap, frame, or helmet mounted? Don't leave them mounted on your bike or they may not still be there when you come back to it if you lock up in a public place.

Another list of "Best Ofs".
Last week I lost my wonderful new lights which I kept in a pocket of my pannier when my pannier hopped off my rack during a commute, apparently somewhere loud and bumpy. The hooks on my pannier were not a perfect fit with that rack, and the shock cord didn't have sufficient tension. My new panniers clip onto the rack. I went back to search three times soon after I lost it, from 27th and Yankee Hill road to about 52nd and Normal blvd., but someone grabbed it. I had just bought those lights this last summer, and they are sorely missed.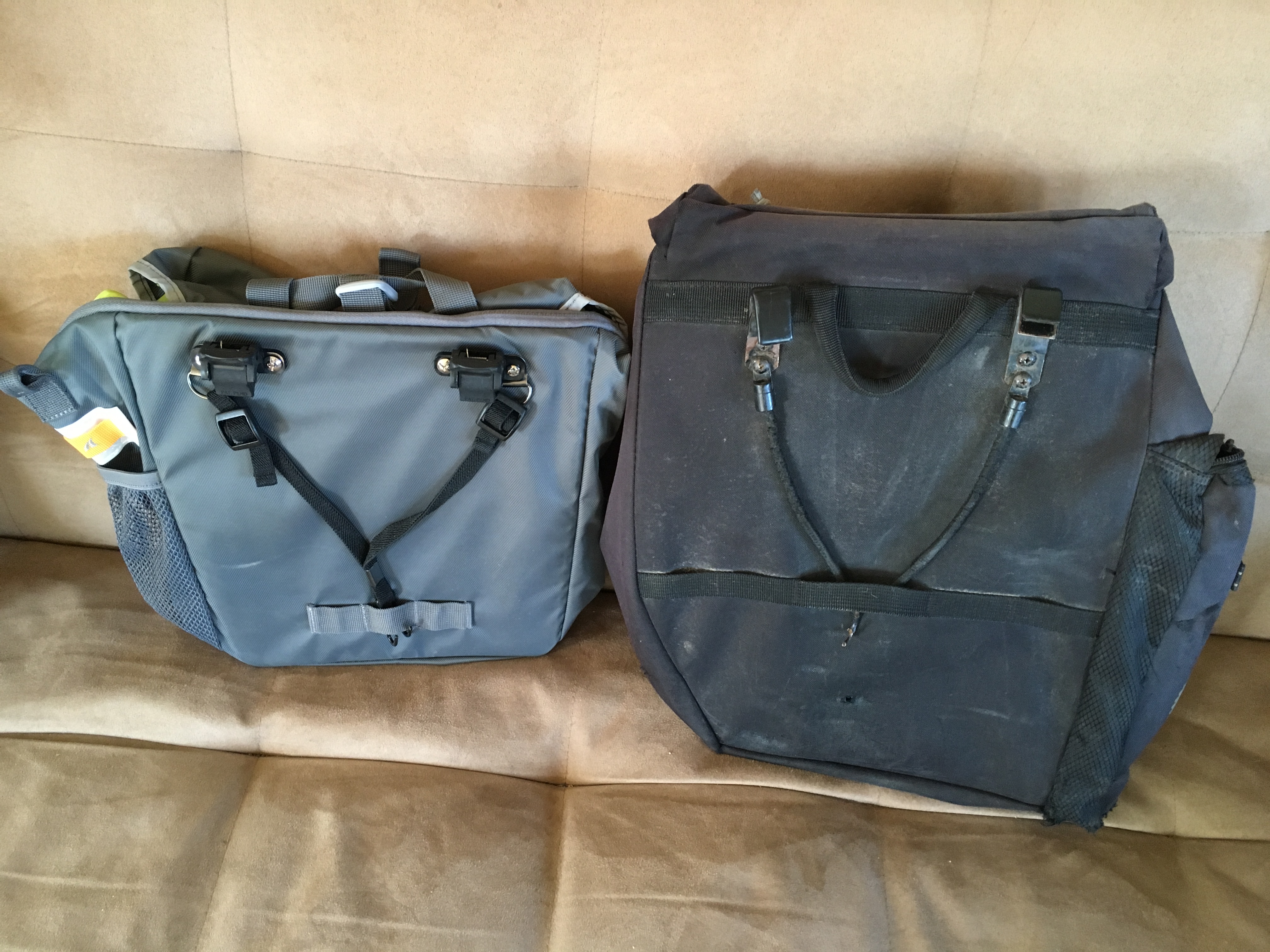 The headlight, a Light and Motion Rando, I chose because it can last 24 hours on low pulse, and several hours on high, which I can attest to. I liked the pulse feature because it was not a strobe, and didn't blind other people, or me, as much. Strobes and pulses are useful when you need to make sure traffic sees you, such as when crossing a street. A solid beam is best in normal circumstances but can get lost among the confusion of many headlights. If you've ever met another cyclist on a trail using a strobe after dark you know what I mean. Momentary night blindness is real. Even the new LEDs used in some street lights and under bridges can be problematic. The bright light seems great, but moving beyond it's cone you are momentarily blinded until your eyes re-adjust. If you don't need that many lumens, use a lower power and adjust the beam down and to the side. Momentarily blinding those you meet with a strobe or a too-bright solid beam aimed at an on-comer's eyes is counter-productive, and makes you kind of a jerk. I liked my rechargeable Cyglolite tail light because it was bright, rechargeable, and I could alternatively clip it onto my frame, pannier or messenger bag, depending which was most visible. I've seen too many people using tail lights that were virtually invisible because they were obscured.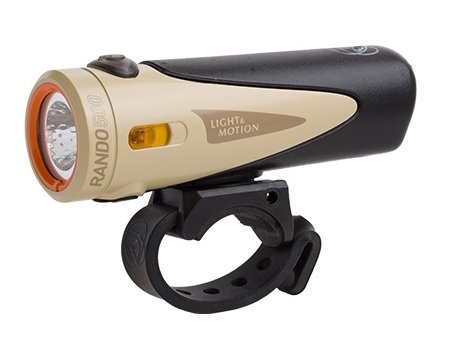 For now I'm making do with spares I found in my parts bin while I decide whether to fork over the cash to buy the same lights over again, or go with something less expensive. There are so many choices! 500 lumens are fine for me, but I understand why some mountain bikers need those 1000 lumen lights on helmet and bars when riding at night on dirt trails. Find the light that meets your needs.