I would venture to say that when it comes to winter cycling deal-breakers, the hands and feet come out on top of the list. After that, it's probably the road conditions, meaning snow and ice. So what have you learned to keep your hands and feet comfortable? There are quite a few options available, ranging from from expensive to free.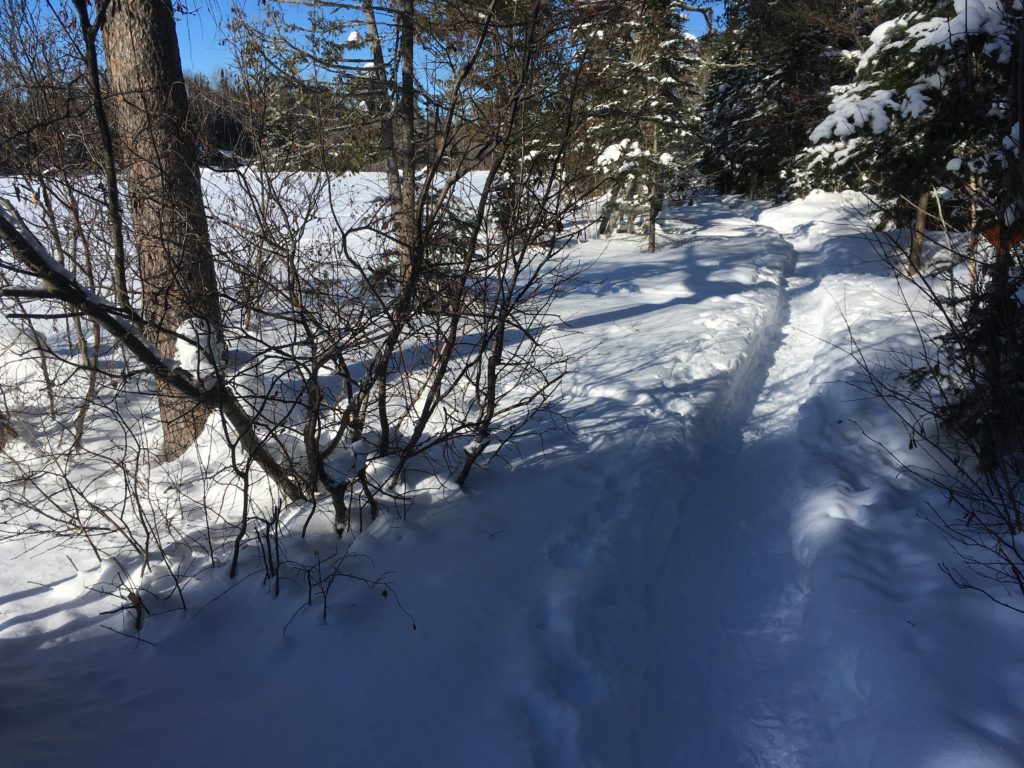 First, hands. A lack of pogies kept me from having more fun on the fat bike at the lodge in the Boundary Waters of northern Minnesota where I found myself last week, cross-country skiing. I did not know I would have a fat bike option, so I didn't take my Bar Mitts. I didn't have that much wind-chill, since I wasn't riding fast. Riding too close to the edge of the trail meant sinking hip-deep in snow where it wasn't packed. (They'd gotten 85"of snow by the time we left) At about 20 degrees, my hands, in a light breeze, were just too cold out in the open to go more than a mile.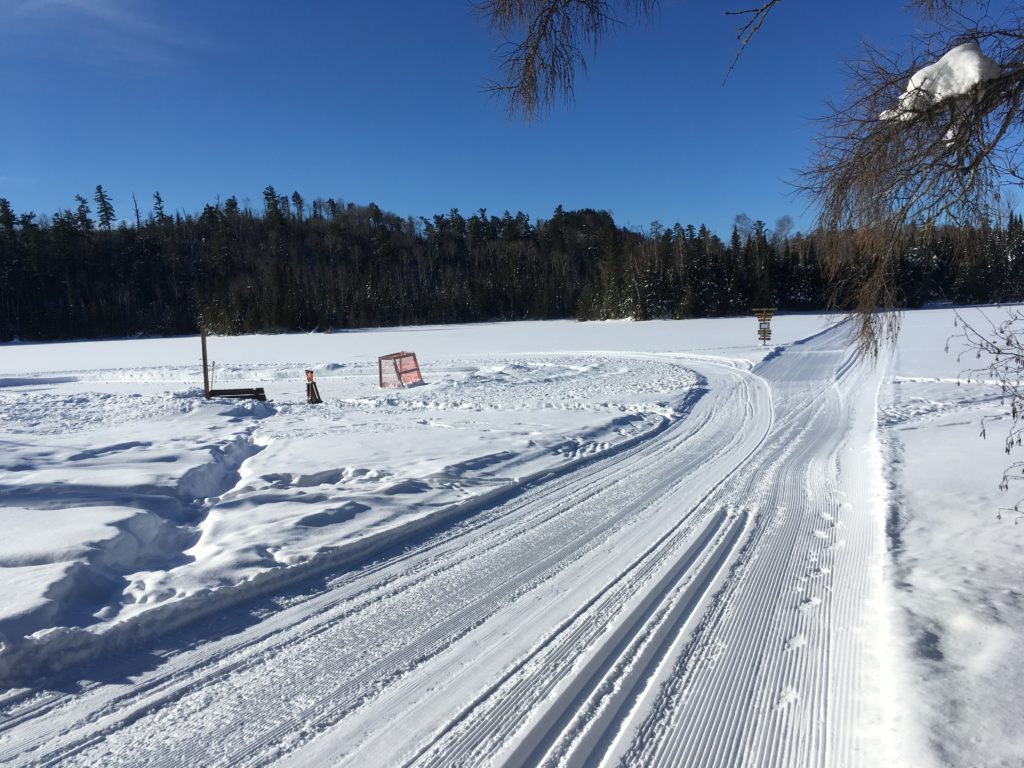 You can buy battery powered gloves, but they tend to be expensive. Chemical hot packs are fine, but only good for one use. Glove liners and lobster claws work for me down to about 20 degrees, depending on conditions. After that, with Bar Mitts down to zero. Everyone has their own preferences though, and my hands tend to run cold. If it's precipitating you'll want something waterproof, and a wicking or breathable layer next to the skin is always good idea, as is taking along spare liners in case your hands start to sweat.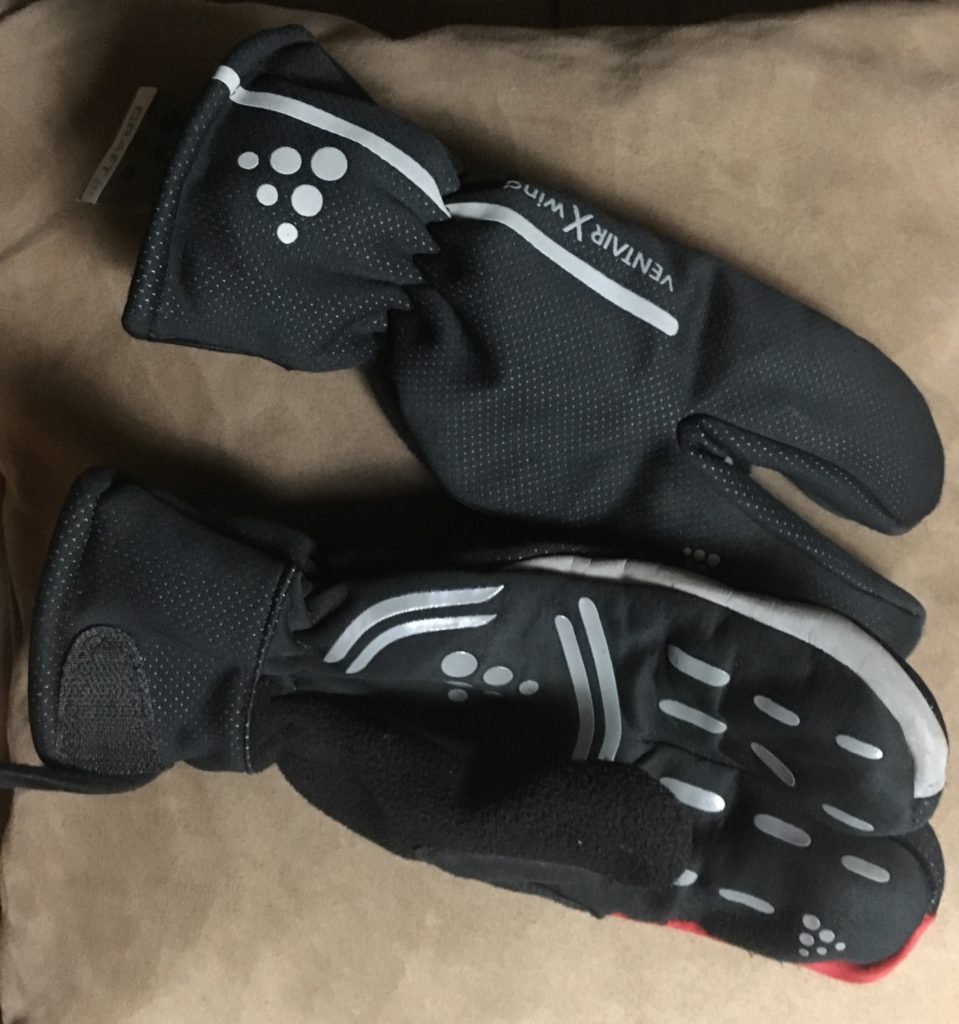 I don't know why I've never seen heated handlebars. Warm handlebars make a huge difference. It seems one could wrap heat tape around them and power it with a battery or dynamo. And what about microwaveable hot packs? They'd last long enough to get to work, at least. I've been wanting to experiment with them inside my Bar Mitts on the very coldest days. You could make some bean-bags, use knotted tube socks or small plastic freezer bags wrapped in cloth and fill them with feed corn and rice, or some such material. When microwaving make sure you have a mug of water in the microwave along with the bag. Experiment with times. You can also place a warm bean bag on the small of the back under your jacket for extra warmth. Or a hot water bottle in your back jacket pocket.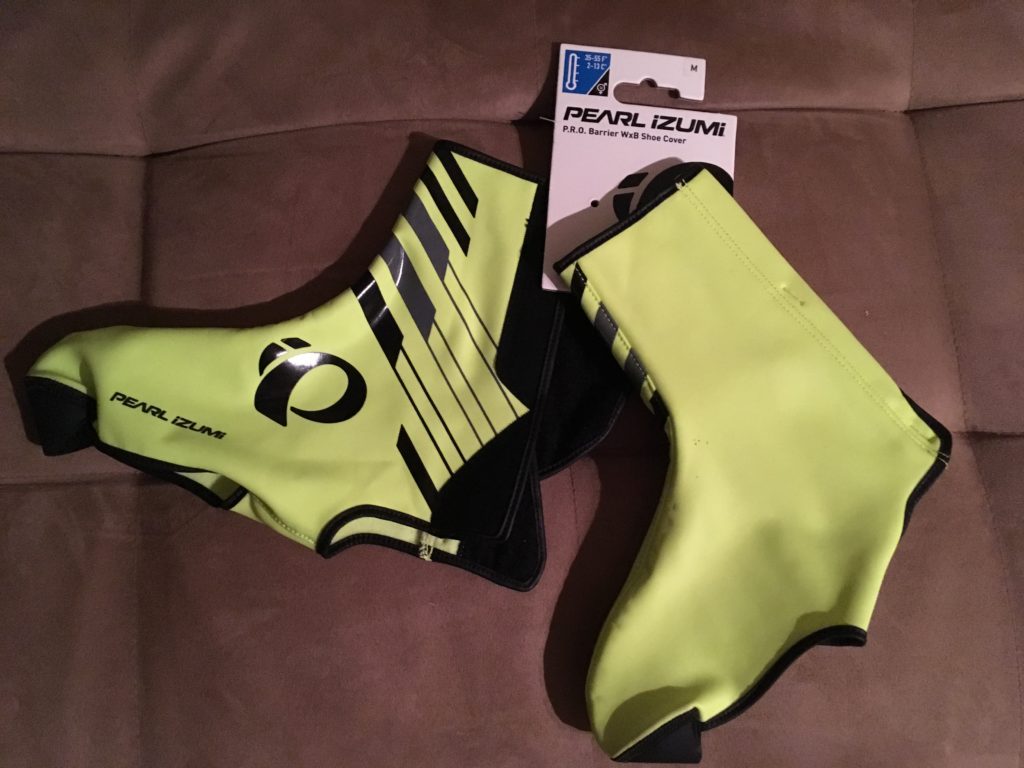 Feet have their own issues. If you're clipped in, make sure that any air vents are taped over, including on the soles. Like for hands, you can buy battery powered socks and insoles. Also, don't wear such thick sock layers that you restrict circulation. I once packed a burrito for lunch on a ride and used the foil wrapper to keep my feet warmer on the return trip. An empty chip bag or other plastic bag helps, too. You can take an old pair of socks, cut out holes for the cleats, pull them over your shoes and put your insulated cycling overshoes on over all. (Make sure you get them big enough, they run small) I've heard farm supply stores have coated socks that work well for this. Finally, you can buy super-insulated winter cycling boots. Or if you don't need to be clipped in, just snow boots. Another interesting hack I ran across is useful if you're under-dressed or if the temperature falls. Take a newspaper, crumple it a bit, smooth out and fit under the front of your jersey. It will block the wind and give you another layer where it counts. Also, if you take a break midway through your ride and are sweating, a spare, dry under layer will keep you from getting chilled on the return trip.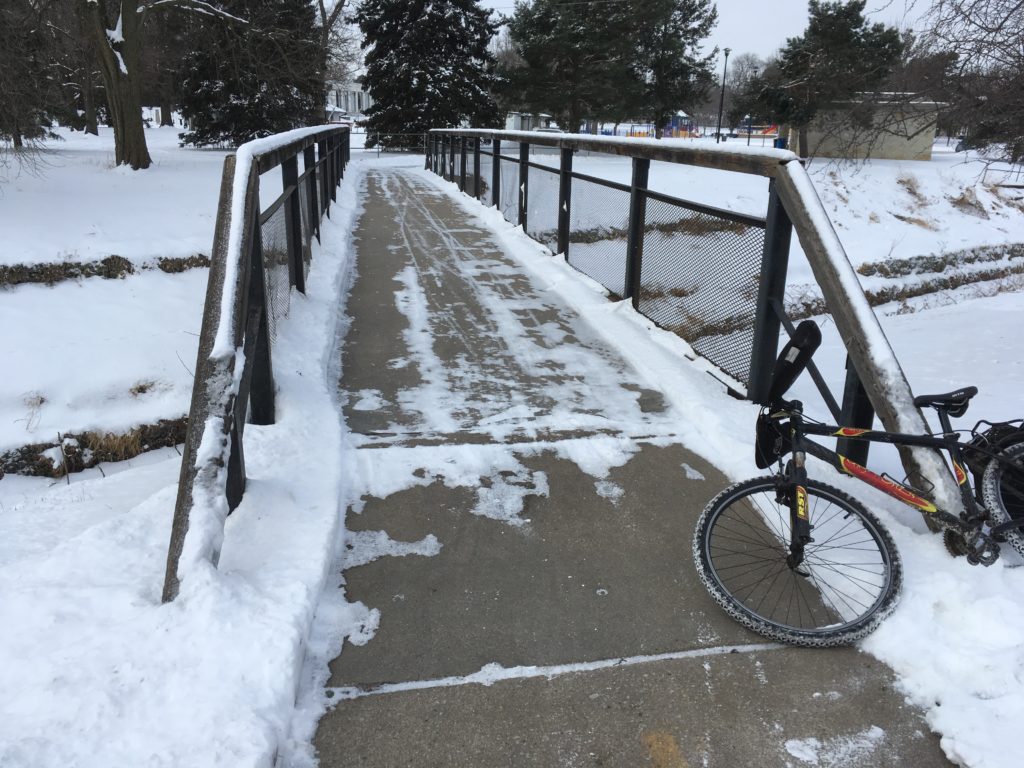 Right now the snirt (snow-dirt mix on the streets) and ice are slippery and may put some riders off, but don't let the temperatures alone keep you off your bike. There's usually a way to make your ride more comfortable.