Like the gardener looking at seed catalogs in the middle of winter, cyclists register for summer races, rides, and tours. It's actually too late to register for some of them, but many are still open, and a few of the races are already past. Just about every weekend from May to September has at least one event in the mid-west. You can choose from Gravel, Road, Off-road, Touring, Cyclocross, Gran Fondo, Recreational, Time Trial , Fat bike, and more. You can keep it local, or you can travel to get there. There are more than 33 in Nebraska alone. I know there are more because the following list is not complete. Schmitty's AmericanLegion Post 197 Gravel Mission and GPTN's Trail Trek are not on it. There are also weekly bike shop and club rides that take place. Follow this link for the list:

http://www.kansascyclist.com/events/Nebraska.html
There really is something for everyone.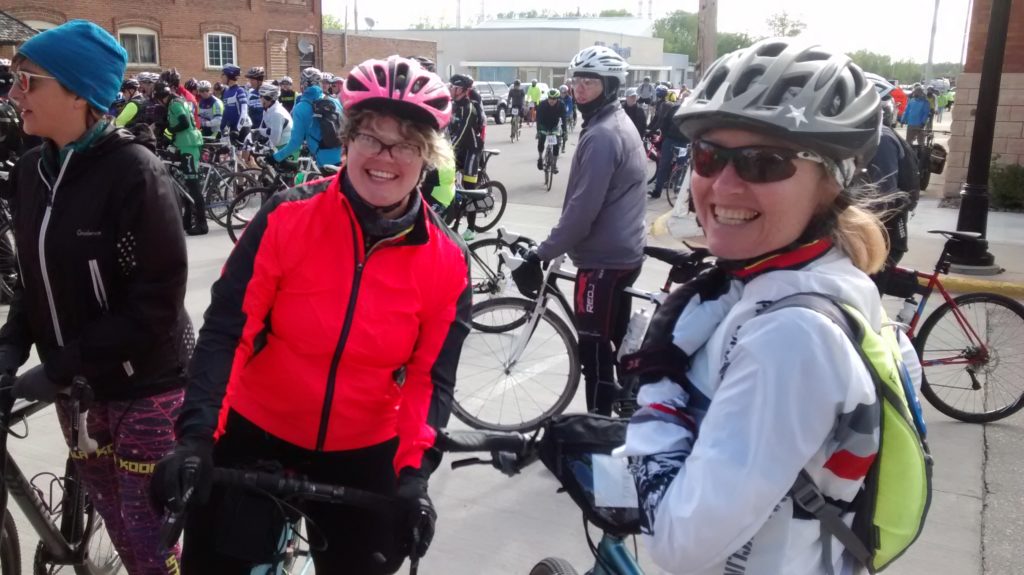 Training for these events is what keeps many motivated to train in their basements throughout the winter months. While I am an outdoors-only holdout, it's difficult to really train safely on ice and snow. Winter miles count for more, however. I'm much more tired after propelling my winter beater bike with low pressure in the tires over significant stretches of lumpy, feet and car churned-and-re-frozen ice, and over sometimes mountainous piles of un-cleared curb cuts, loaded with cargo. It really is a full body workout at that point. But if I wanted to drive, I would.
Facebook reminds me that a year ago we were cycling around the 4000 islands area of the Mekong river in Cambodia. Good times. I would go back and explore more. I encourage you all to make some plans to go out on some cycling adventures this year, near or far, if you haven't already.