Recently I met a soon-to-be new rider who was very excited about having a bike built up that she is expecting to ride for commuting and group rides. I think she is representative of the new riders coming up that sense the energy currently being created around cycling in Lincoln. Whether we realize it or not, all of us who ride provide the examples, and the blueprint for new riders. When we started out, we probably had some sort of image formed in our minds of the kind of cyclist we imagined we would be. This new cyclist I spoke to had an idea of the kind of bike she wanted to ride, and the color, but was unsure about other details, such as the handlebar type. Many of us don't really know the right questions to ask, the options available, or how to get connected with other riders. I think this is the same for almost any age rider. She's expecting great adventures and a better lifestyle built around riding her bike. I told her she would find other riders with similar interests and goals. Think about what you wish you had known when you started out. What advice would you give a newbie?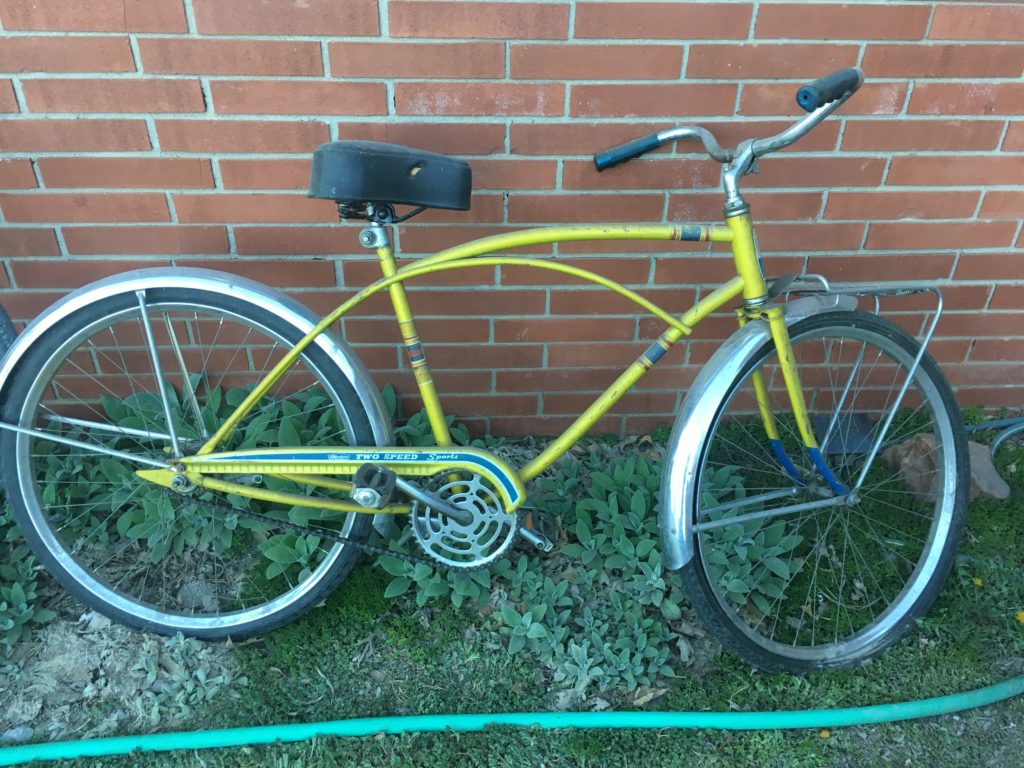 As the cycling infrastructure improves and people feel safer riding, our numbers will increase. Then, as more riders are visible, more consider it to be an activity that they can picture themselves doing. Surveys show many more people are "interested but concerned about safety" than currently ride. As this perception continues to change with Complete Streets, more trails and better infrastructure, I believe we'll see more like this young rider.
This coming weekend is Lincoln's Earth Day Celebration at Union Plaza from 10:00 to 3:00. Besides having a bicycle-powered blender to make fruit smoothies, we will be answering your bicycle related questions and can help you plan routes through the city. All the more important because it's almost time for the National Bike Challenge to begin on May 1, and not long after that, May 13-17, is Bike to Work Week.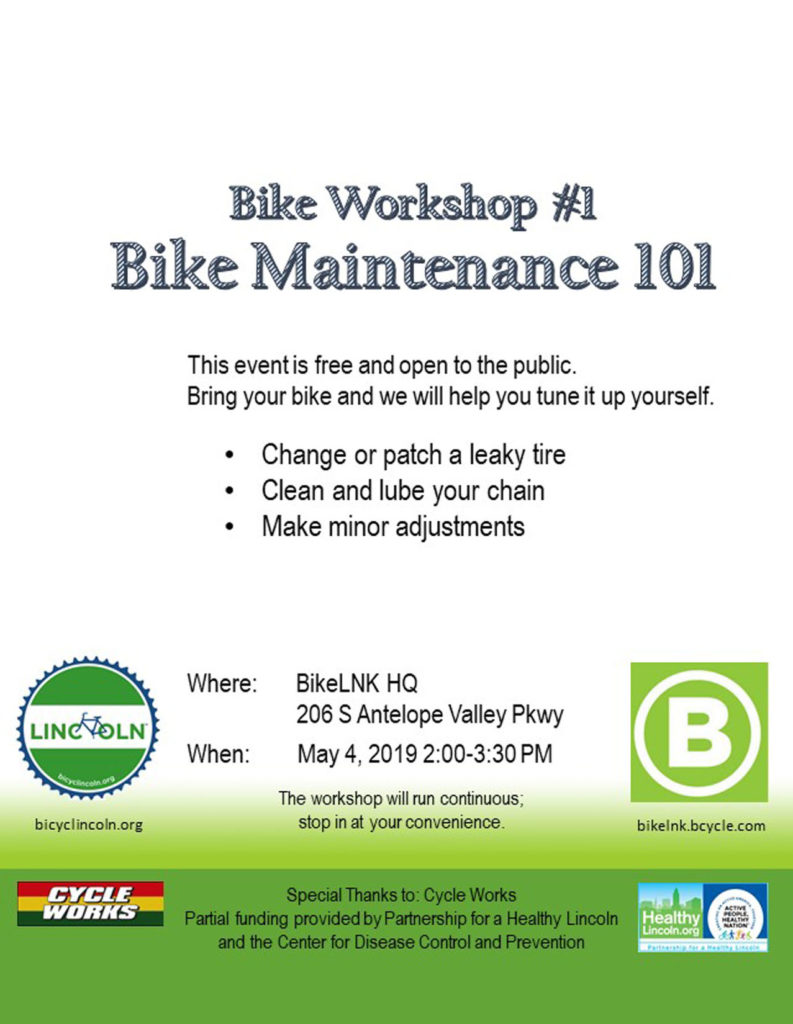 If you'd like a little help keeping your ride rolling well, come to our free basic Bike Maintenance workshop from 2:00- 3:30 May 4th at the Bike LNK headquarters 206 S. Antelope Valley Parkway. This is the first in a monthly series on different topics and will focus on patching tubes, cleaning and lubing chains, and other basics for keeping your bike ready to go when you are.