There was never a finer day to bike to work than today, so I hope you got to do it. I know some people have difficulties with family transportation schedules, etc. but I hope you are able to bike to work this week.
I'm always amazed by the number of people who say they can't ride to work because they would arrive looking sweaty and their workplace has no showers. There are ways around this. Take a change of clothes, baby wipes, do the bus/bike combo, where there's a will there's a way. I crossed path with many riders on the trails today, and everyone just seemed happy to be out on their bikes. If you have questions about routes, or other problems with commuting we could help with, contact us here at bicyclincoln.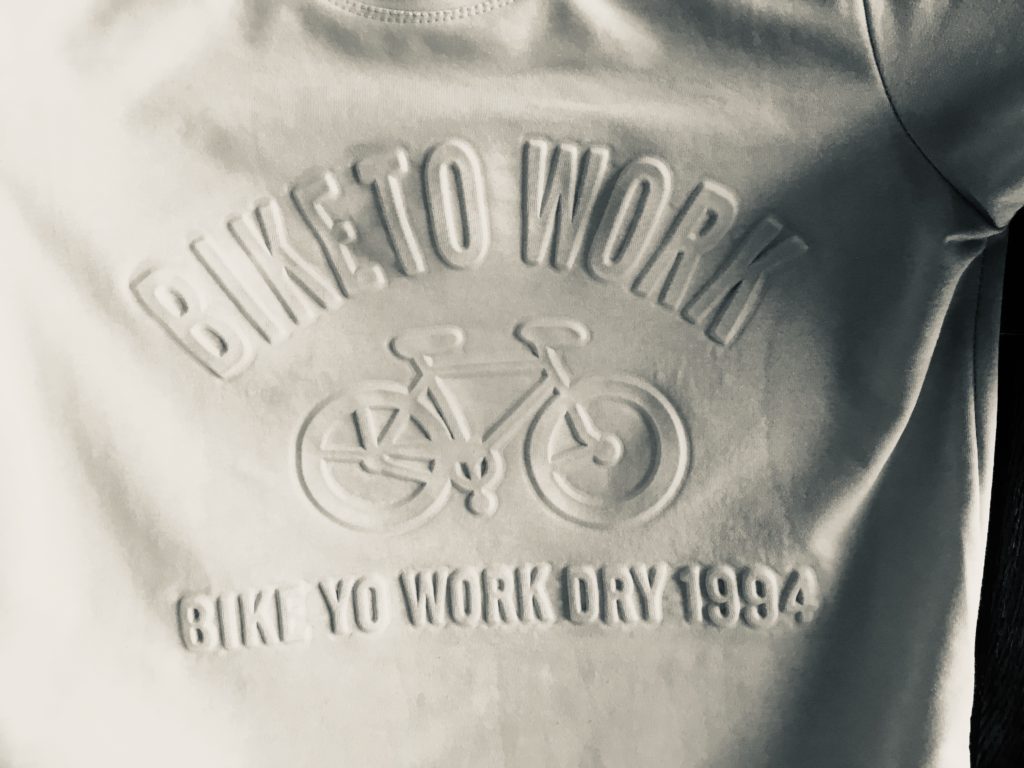 Of course it hasn't only been good weather for commuting. Last weekend saw mountain bike racing, the Wear Yellow ride, and I rode to the Homestead National Monument to do a little research before the Tour de Nebraska, as the route will go very close to where my great grandpa homesteaded near Harrisburg in Banner county.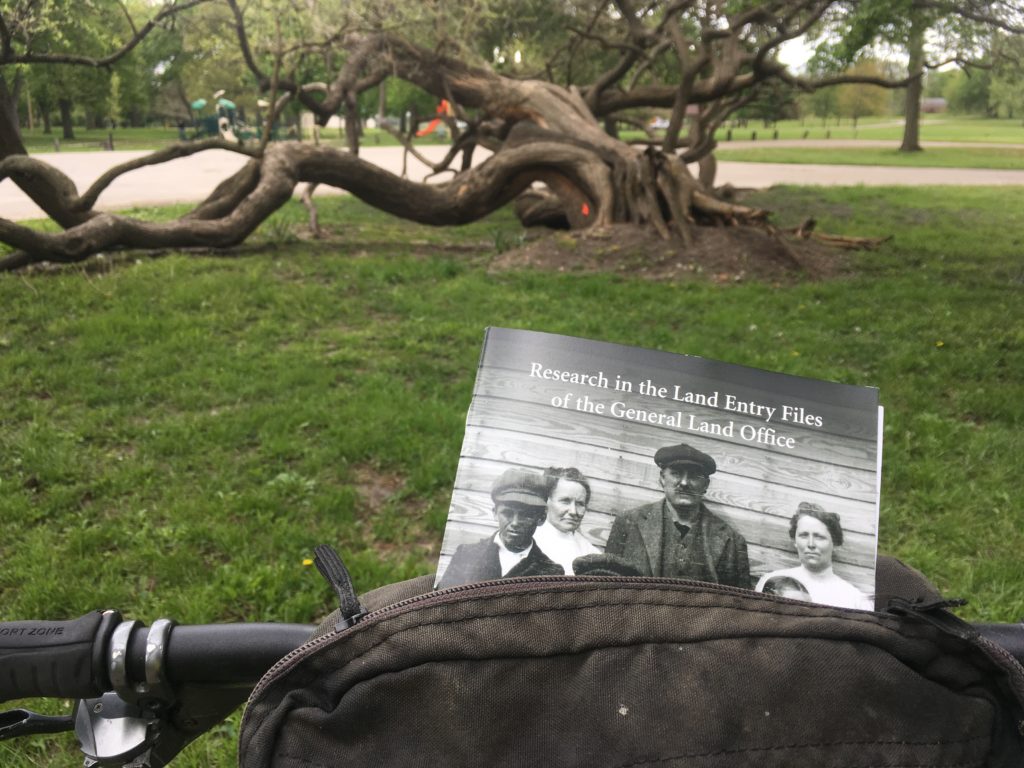 I saw many mothers out on the trails enjoying the day with their families Sunday, and I was able to enjoy the day riding gravel with other moms as well. 
If you're a rider that is in it primarily for the socializing, the Nacho ride out the MoPac to Baily's Local in Eagle is again underway on Tuesday evenings, and The Tour de Brew LNK will be starting up June 20, new and improved with live music and food trucks at The Lot. Find out more about these rides on Facebook.
More small towns around Lincoln are learning that cyclists mean business. Roca Tavern has been a popular destination down the Jamaica North and Homestead trails, and Sprague has a popular watering hole as well, even hosting Sunday breakfast. A new town wanting our attention is Hallam, with a sign on the Homestead pointing the way. Any town in the region with a convenience store already knows we're around.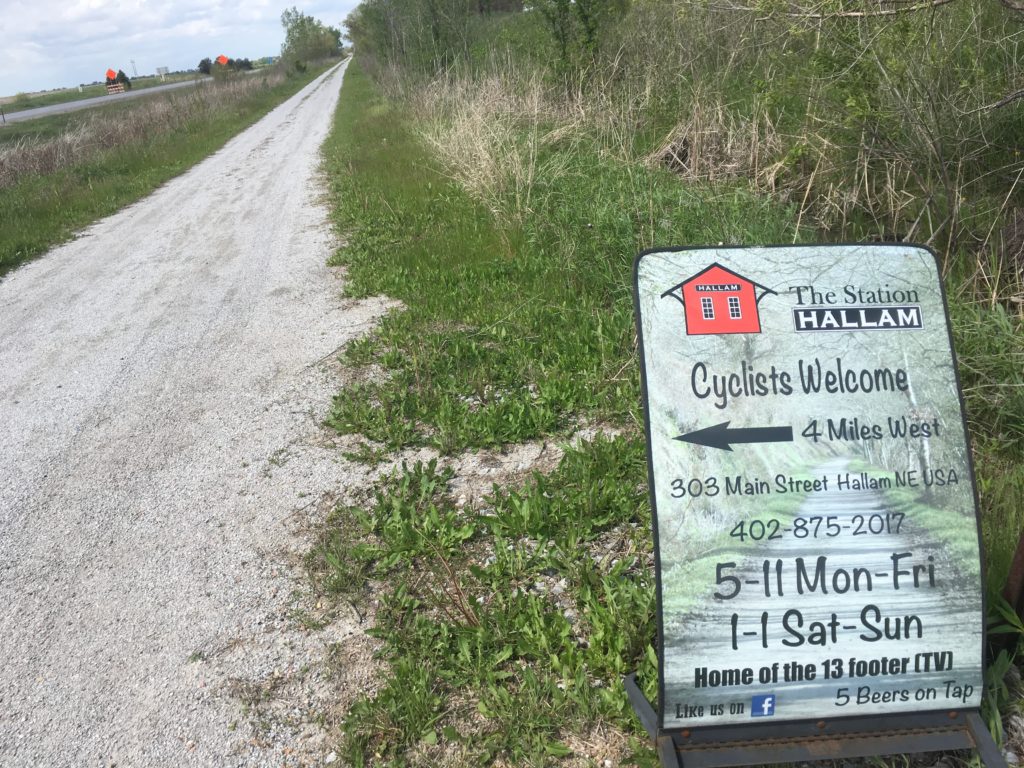 Another event this week is the Ride Of Silence, rolling out Wednesday from the Jane Snyder Trail Center at 7:00 P.M. It's a global ride taking the form of a silent procession to honor all cyclists killed or injured while riding on public roadways. It will be an 11 mile round-trip. 
If you're interested in the Prairie Corridor come ride out to Pioneers Park Nature Center this Tuesday from 5:30-7:30 to learn more.
If you are aware of more cycling events, and there are quite a few coming up, pass them along so more can know.