Had you ridden through Pioneers Park Monday evening, or through Wilderness Park (when dry) last year during DEVO, you would have seen an excited group of kids on bikes learning some mountain biking skills. This is DEVO Lincoln's fourth year offering this eight-week program, and it's grown from 7 to 42 kids, taught by 15 trained instructors.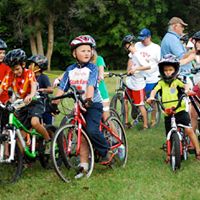 According to Lincoln DEVO's FaceBook page, "We aim to build confidence, community, and an appreciation for the outdoors among youth ages 5-18. From beginner riders to more experienced cyclists, DEVO teaches new skills on the bike and helps build life skills that take riders beyond the trails."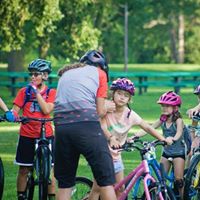 Six skill levels challenge riders, starting with bike safety and handling skills, on to learning how to maneuver their bikes in small groups down trails, to advanced off-road techniques. DEVO doesn't teach ramps and drops. Registration for my his year's session is closed.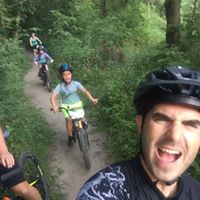 The best way to grow mountain biking here so far from mountains is to introduce future riders to the sport early. That's how we can have high school teams and mountain bike parks here. A progressive section is being added at Platte River State Park so more riders newer to the sport can practice their skills. Adults wishing to learn these skills can periodically find clinics in the region. Do an on-line search or ask at your local bike shop. Lacking mountains here, riding around Lincoln focuses on trail riding and some hills, though there are respectable hills to be found closer to Omaha and the Platte river. Branched Oak Lake also provides some elevations to ride.
Always stay off wet trails though, and offer to help with trail maintenance when work crews are needed. Trails don't maintain themselves.