Today I'm doing something I haven't done before, I'm revisiting an earlier blog, this one from 6/22/15. It seems little has changed, except for some of the photos.
This week trail conditions on the open trails are good. Only the upper reaches of the Billy Wolfe, under 84th and under Old Cheney are still muddy as of this morning. Water is no longer backed up at 70th, which is accompanied by submerged picnic tables and benches at Holmes lake. Even the repeated washout on the Mopac between A and 98th Streets was repaired, at least for the time being, this morning.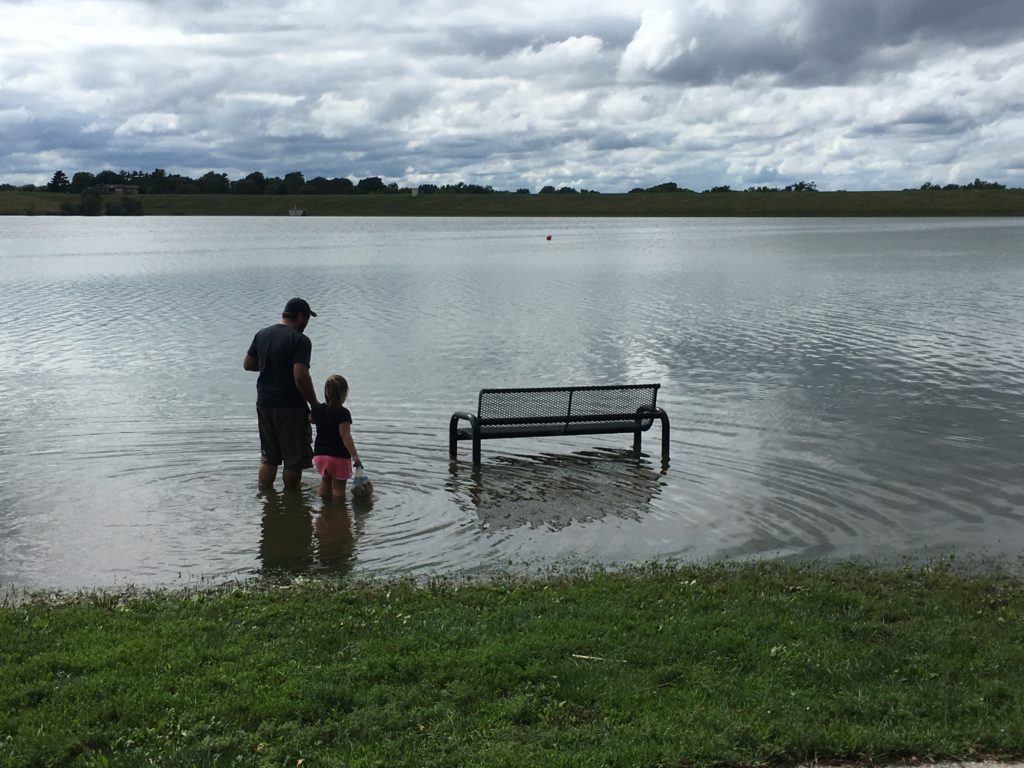 With the good conditions I see many braving the heat and mosquitoes and taking advantage of our beautiful trails. As you do, enjoy what the season has to offer and take your minimum daily requirement of mulberries along the way. I see plenty of purple stained spots along the trails alerting me to this juicy snack, and also the occasional white mulberry tree.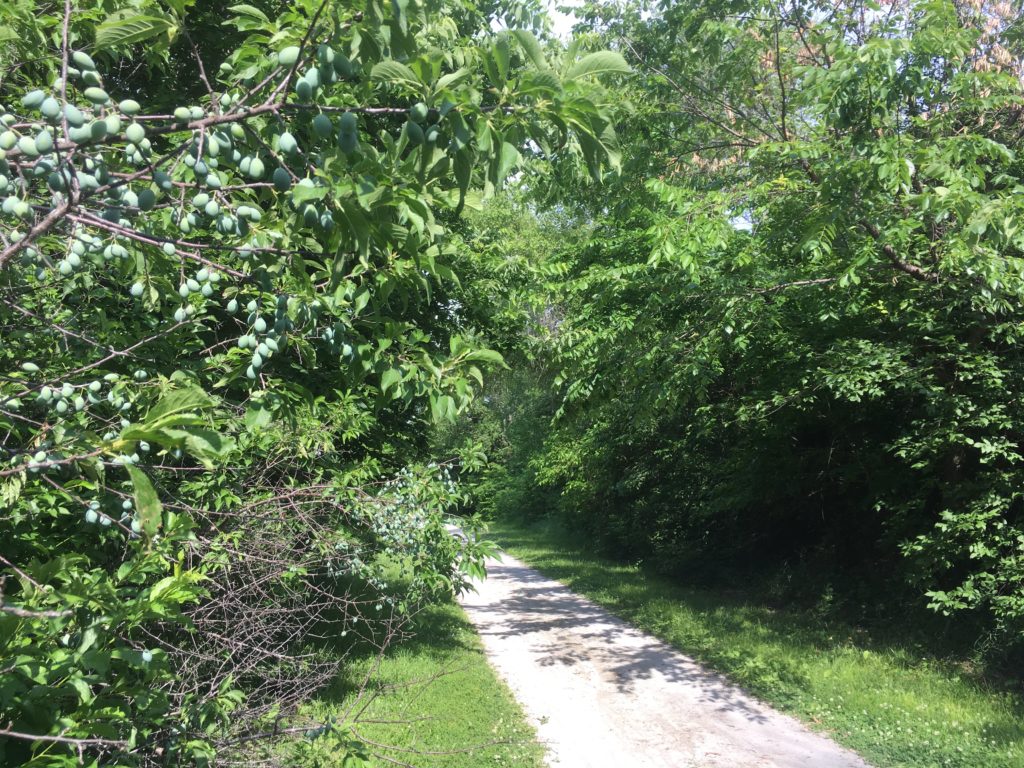 The trails that used to be railroad right-of-ways, such as the Mopac, Murdock, and Rock Island have the most wild fruits, but others such as the Billy Wolfe have plenty at the upper reaches too. I've seen raspberries and the elderberries are blooming now with their heads of tiny purple berries coming along soon. Wild plum, black walnut and sumac will be ripe in the fall.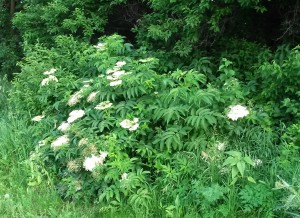 Not everything out there is friendly, though. Don't confuse poison hemlock with queen Anne's lace, for example. If you can remember "the Queen has hairy legs" meaning stems, you'll remember hemlock has smooth stems and it's mostly what you find.
So be observant and enjoy the view. Have a wonderful ride, and check your fingers and lips when you get to work for purple stains.