The weather forecast looks good for the next week, after that, not so much. I hope you're making plans to get out there and enjoy it because the leaves haven't flown yet and it should be beautiful. This past weekend was great for riding. Even though I wasn't able to get many miles in, I know some of you did. Unfortunately the same good weather that's great for riding is also the weather that's running out for getting outdoor projects done. Steve just got back from his bucket-list excursion to Spain, so the time is now to finish what we can of those projects before it's just too unpleasant outside to do them.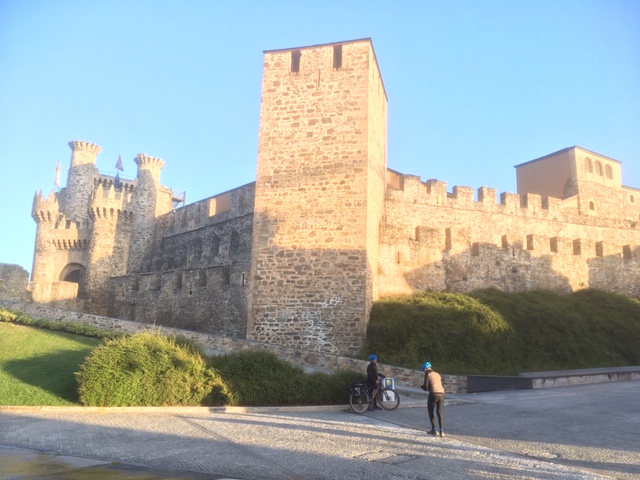 It was enviable to hear from Steve how the Spanish motorists automatically stop and wait for cyclists and pedestrians anywhere near a crosswalk. Everywhere, in big cities or rural areas, it was the same. They did not seem to be in the same hurry that motorists here usually are. Also, large areas of the central parts of many cities now only allow pedestrian and bike traffic, with few exceptions. Those streets were filled with people walking and biking, and sometimes electric scooters going too fast.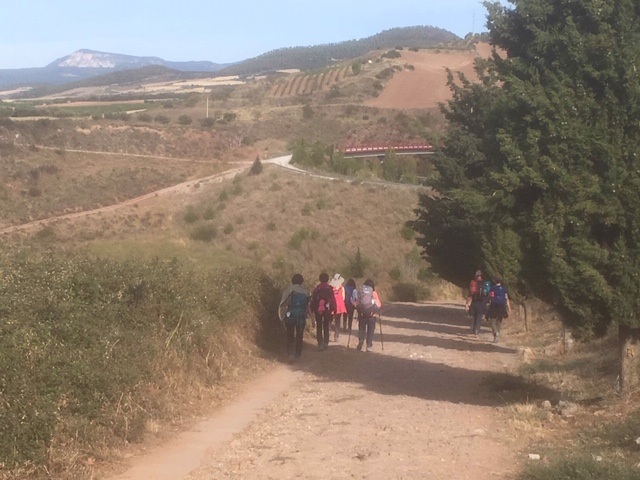 As for the traffic on El Camino de Santiago de Compostela, his destination, the walkers have ruled it for centuries. Bicyclists do ride it, but are encouraged to ride parallel roads, or take different Caminos entirely. Steve said the cyclists did not mix well with the walkers at narrow passes and bottlenecks. He said the walkers with their backpacks felt put upon to get out of the way when a voice behind them would yell "bicycle!" From what I've read about cycling El Camino, it would seem cyclists are expected to dismount and walk when it's crowded or narrow, and the northern route from Pamplona has become so popular that it was crowded at times.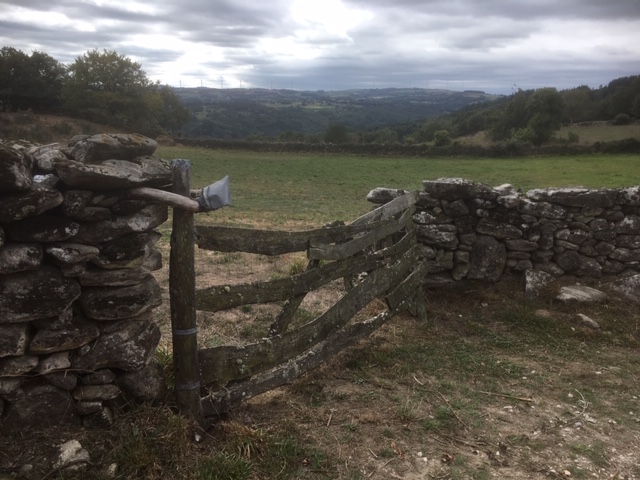 It was beginning to get chilly in northern Spain when Steve left, and their walking season was coming to an end. Many of you will hang up your bikes here soon too, but remember: there is no bad weather, only bad clothing, and it doesn't have to be cycling specific clothing. You may already have what it takes to ride comfortably in cold weather. Just remember to dress for about 10 minutes into your ride, when you're getting heated up. How many (breathable) layers you wear depends on your exertion level, and don't put a cotton layer next to your skin. Don't let yourself get sweaty, only to then get chilled when you stop. Or alternatively, take off your outer shell layer as soon as you heat up. Make sure your hands and feet are warm enough in the cold wind. A plastic bag between your shoe and sock can do wonders for keeping your feet warmer. Also, protect your face and eyes from windburn and excessive tearing with a breathable mask and fog-proof lenses or goggles.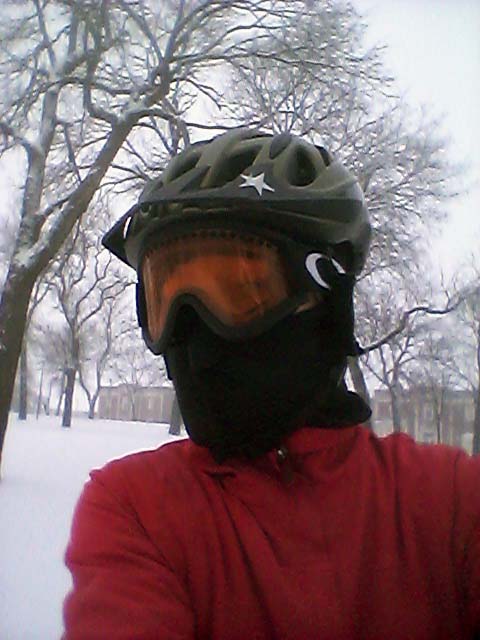 We shouldn't need all these precautions yet this next week, but you may need your lights. Just get out there and enjoy the good weather while we still have it.