Well, we didn't win THIS time, but watch out next year. The inaugural East West Groveler took place last Saturday out of Ashland. The East had 70 racers compared to the West's 56, I believe. After accounting for deductions on fat bikes, single speeders, and women racers, and with the three top finishers, we still couldn't get past the deficit in numbers. Not even with the rousing pre-race speech given by Rob Evans, West team captain. Oh well, it was all for a good cause- Wear Yellow Nebraska. They're also giving a donation for Randy Gibson's memorial bench/shelter in the new South Haymarket Park, so there were no losers.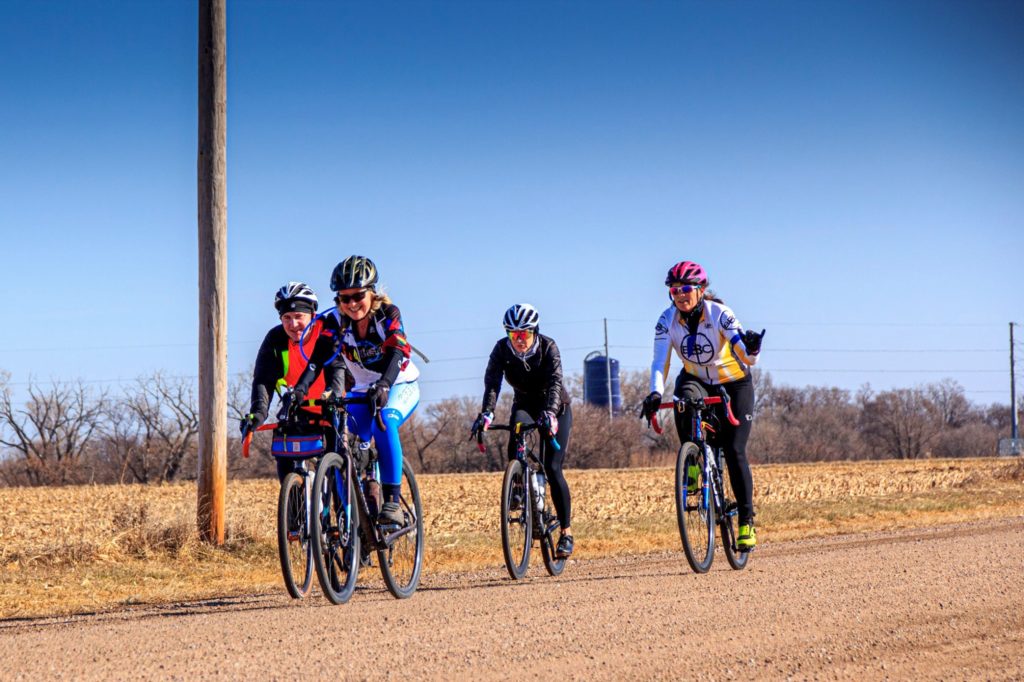 The gravel was flat and fast, and it warmed up quickly after a chilly start. Riding mid-pack, I didn't see the leaders finish, but I saw a lot of hustle. Being a race of only 40 miles with no required stops, it was a little different kind of event for me. I know several people with many years of riding experience who raced for the first time. Some of their observations were as follows: it's difficult to take pictures with no stops. Also, how to eat snacks and drink while in motion on gravel is different than doing so on pavement, and must be practiced before race day. That last problem led to some bonking, and the first to some frustrated photographers. Another thing to consider is that once you get off the bike and are standing around, you need a jacket to cover up with fairly quickly when it's breezy and cool. No longer a human furnace, your core temperature's going to start dropping and you can easily get chilled.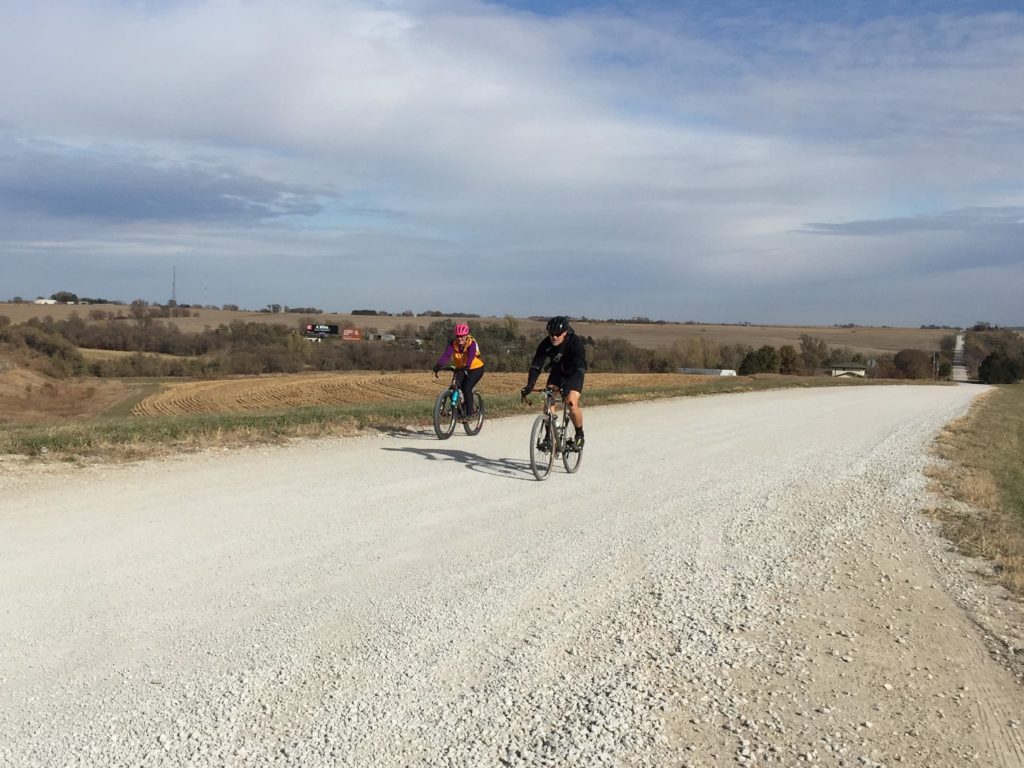 I think it was a good route for riders somewhat new to gravel. While there were washboards, there wasn't a lot of deep gravel or rock, and it rolled fast. The edges were not very pitched or gullied, so there wasn't a tendency to get sucked off to the side. The hills were few and not steep, so not much worry about long, steep descents in sketchy conditions. You still had to take it easy on the corners, but that's just skill building.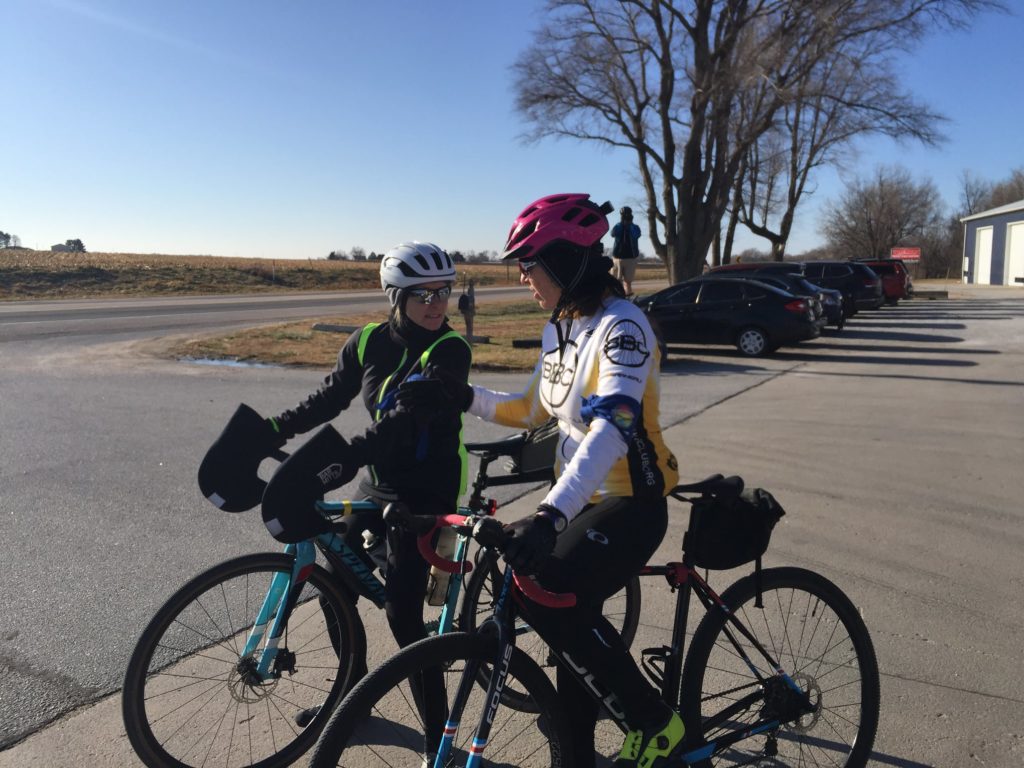 One thing that made this race different is that it was a group effort, so all riders contributed to the team, whether speedy or not. And, I met a lot of Omaha riders I didn't know before.
If some of you riders have never considered racing before, keep this one in mind. It's the number of racers that counts in this team effort, and no one's a loser.