More and more January 1 rides and hikes, runs, and even swims are popping up this year than ever. Since winter riding is seemingly becoming more mainstream around here, naturally people want to go celebrate the new year outside on two wheels, or if not, at least on two feet. If it's wet, which it will be in the parks unless it's frozen, you are best off on two feet, though a fat bike can handle wet trails to a point without damage. The limestone trails are likely to be boggy where it's protected, but the gravel will probably be good. Wednesday looks like it will reach 47 degrees and be sunny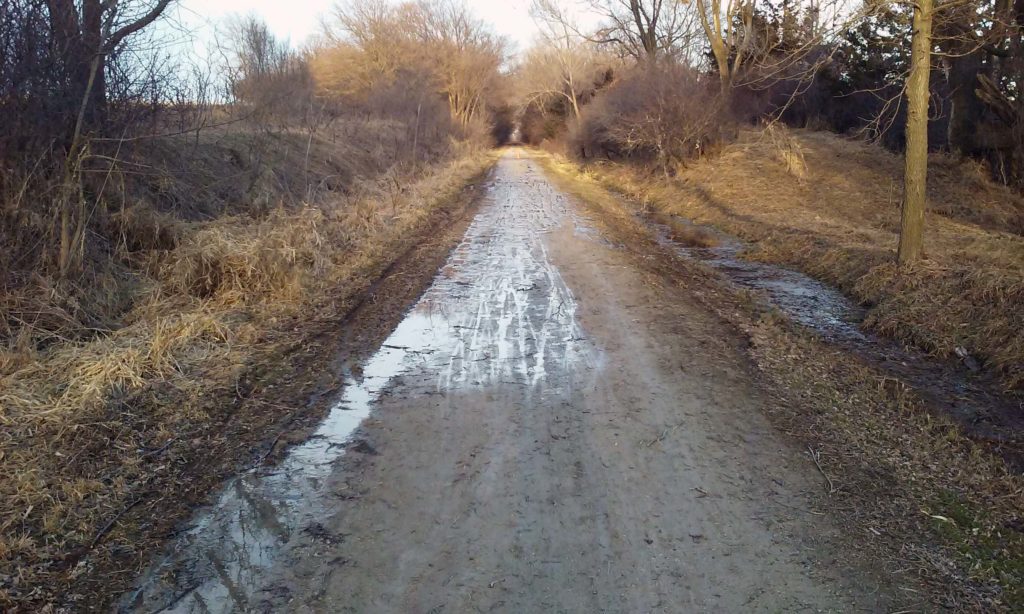 Great Plains Bicycle Club has their annual New Year's Day Breakfast and Bike Ride, starting at 10:00 at the 51st and Van Dorn St. Village Inn. Friends of Wilderness Park is waiting until Jan. 5 to do it's annual Christmas Bird Count, meet at the 14th St. entrance at 11:00, it goes til 2. Also Jan. 5 is the Wabash Trail Pass Purchase Ride, leaving from Himalayan Java coffee at 16th and Harney, Omaha, to the Wabash Trailhead and back, 20 miles. Annual trail pass is $20.00, and you'll want to bring extra cash for food and drinks on the ride (thanks Scott.) We should probably do something like this to support our MoPac trail, too.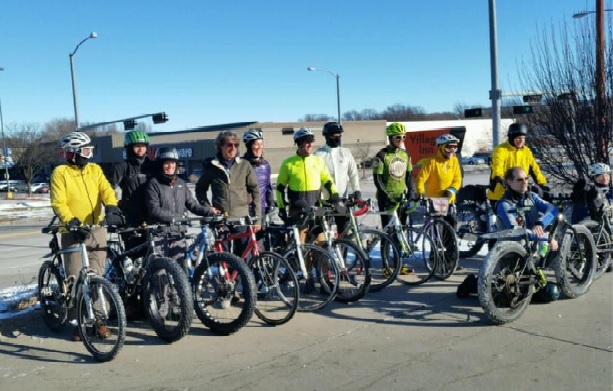 There is a first day hike (and bonfire) at Mahoney State Park from 2:30-5:00, Platte River State Park from 9:00-11:00, as well as at Ponca and Chadron State Parks, and Wagontrain SRA, 9:00-11:30. You will need a State Parks permit, and the 1st is as good a day as any to pick one up for the year. Iowa parks are also in on the action, where Waubonsie State Park near Hamburg Iowa will show you a good time.

Of course riding your bike to a hike is a great way to get there. Just remember if it's sloppy to wipe it down or wash it off after the ride. Use a wet lube to help protect the dive train from the gritty spray. Also, fenders are great for helping keep it off your bike and that skunk stripe away from your back.
There are probably more rides posted out there I don't know about, so let us know. These rides and hikes all have corresponding Facebook event pages for more information.