I know summer riders who won't even consider riding in the winter. They have a bike with somewhat skinny tires and when they've tried riding it in icy conditions they can't get anywhere. It's true that those tires won't get you anywhere in the conditions we've had this past week. If you like to ride outside year-around however, you have to have a bike with tires that will do the job. That must have been the idea behind the fat tire bikes we see now. Excellent on loose surfaces like snow and sand, they expand the areas and seasons people can ride bikes.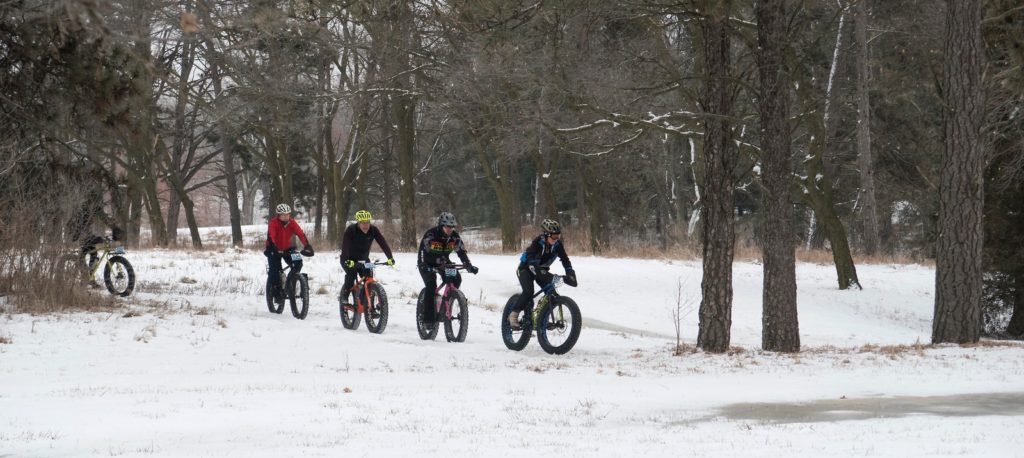 Last Saturday was the second annual Frozen Ididaride, sponsored by Cycleworks. They know that many people like to have an event to meet other riders, and a fat bike race in winter definitely extends the season and provides an excuse to get outside and ride with friends. What these riders really want is snow to ride their fat bikes together in. That and temperatures below freezing. The city streets and trails were awful last week, but the snow in Pioneers Park turned out to be just fine for riding. I haven't been able to get out on snowy trails much yet with my new-to-me fat bike, but I did make it to the race. Riding the icy Bison trail out there and back I started to wish I had studs on the fat bike too. Once I got to the park I had to change my tire pressure to something that wouldn't break through the crust of the snow, which is what makes these bikes so good on it. The wide foot print distributes the weight over much more area.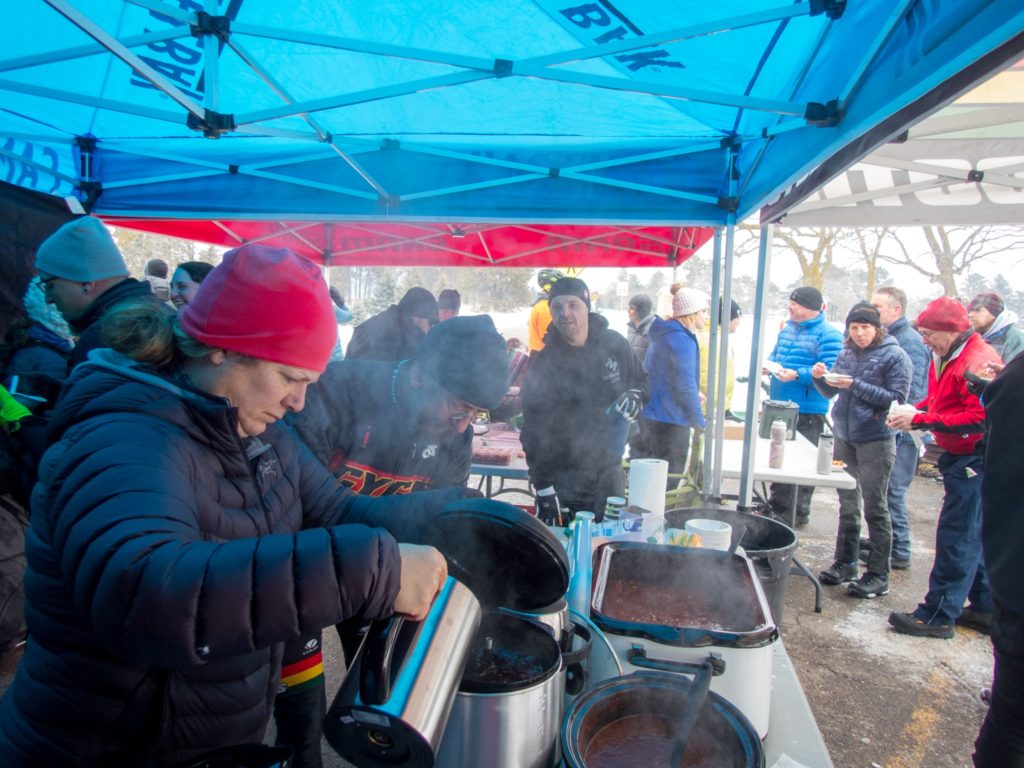 Last year they allowed other bikes with skinnier tires in the race, and apparently they just cut thorough the snow and churned it up, making it more difficult for everybody. This year it was fat tires only and they mainly floated over the snow, packing down the trail. I kept letting out air before the race until I found a pressure that felt right. Afterwards I wanted to know what I'd used and it tested at 3 and 3.5 pounds pressure! My tires are not tubeless and I didn't even think I could go below 5 lbs. pressure.
The race reminded me most of mountain biking up and down hills. The course was a 4 mile loop, repeated three times for the individual racers, or one time each if on a relay team. After three laps the heated tents and refreshments were a welcome sight.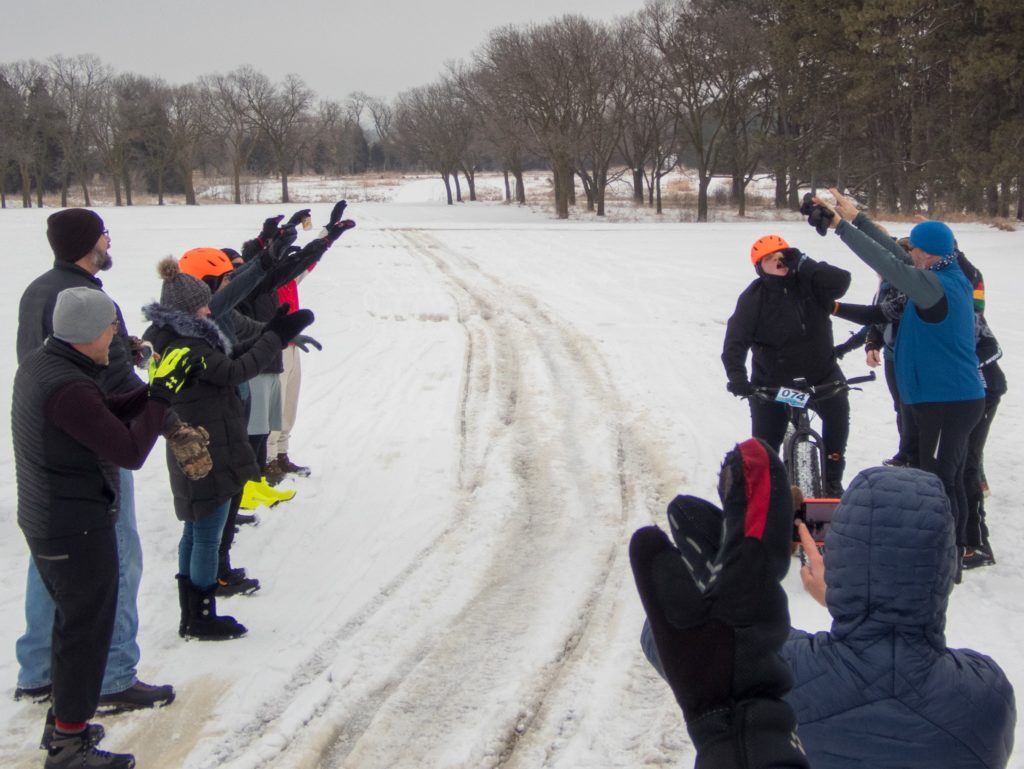 Others I know raced on gravel in Texas where it was 60 degrees. That's great, but even if it doesn't get above freezing here, It's still great to be riding bikes outdoors with friends.