I know many of you want to ride to work Friday for International Winter Bike To Work (or School) Day. Maybe you've looked ahead at the forecast and been dismayed to see the dreaded wavy line. Yes, wind is forecast. The Day dawns cold, maybe 14 degrees feeling like 1 degree, so make sure you protect your hands, face, and feet. Most people overdress the core, but wear a wind barrier. The wind won't be terribly strong for the morning commute, maybe only 12 mph and from the SSE. The afternoon commute however, will be a balmy 38, yet feel like 28 with the 20 mph wind from the South. When commuting you don't have a lot of choice as to which direction you want to ride. Be aware that riding directly into a stiff wind may cut your speed in half, so plan accordingly.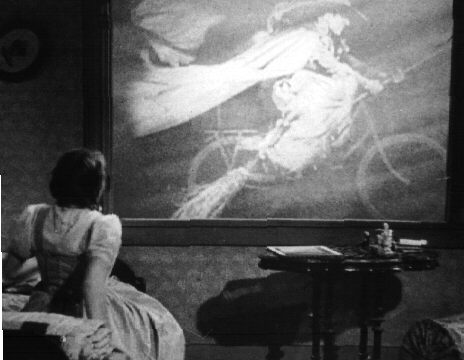 If you're riding an East/West route, that won't affect you so much, but know that backpacks, panniers, and baskets can cause the wind to push you around like a sail.
I was able to talk recently to my unfortunate friend who broke his collarbone into pieces crashing at the windy Omaha Jackrabbit last October where we had 20mph winds with 38mph gusts. He said he could see the gust push me just before it seemed to rip the handlebars out of his hands, turning them sideways as he started down a hill. He had a perfectly fine set-up on his gravel bike, but I'm suspicious that the crosswind caught his loaded front basket and that it was responsible for throwing him down. I know another cyclist whose backpack caught the crosswind another time to lay him down hard. I know these things happen in a heartbeat, but try to remember to keep your arms tucked in at your sides. Don't throw your arms out to break the fall, as that's when collarbones get broken, especially when moving. Hopefully you are wearing a helmet should such a thing occur. At least panniers give you a lower center of gravity, increasing your stability. Adding a little weight isn't a bad idea either. I know having a 16 lb bag of cat food on one side and 14 lb jug of cat litter on the other sure adds stability.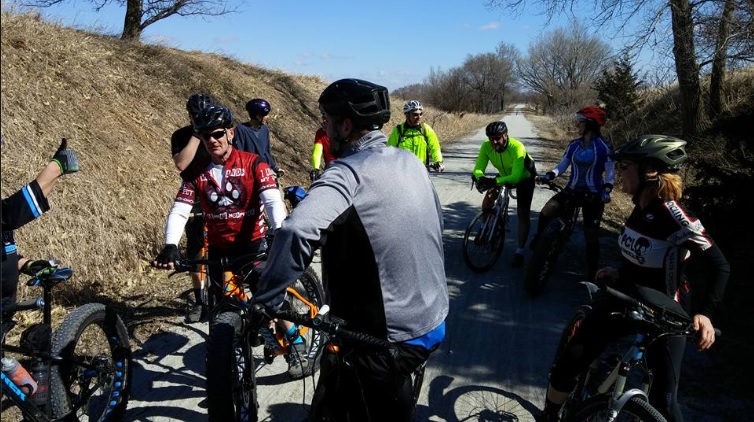 So what to do if you're not commuting and just want to ride? Riding is better than not riding, so plan a route either with cross wind, or start into the wind when you're fresh, and finish with a tailwind if possible. Sunday we did ride, even with the wind. The ride to Eagle was fine, as it hadn't really picked up velocity yet. I rode Mr. Fatty, and the 4.6″ tires made the Mopac's crusty snow and occasional ruts passable, but not speedy. From Eagle it was gravel for us to Elmwood, but conditions were worsening so plans evolved and we decided that riding into that cloudy gale didn't seem fun. We ended up hunkering down and riding back on the Mopac, where though somewhat protected, we did have to deal with more crusty snow, and occasionally ice, on the trail. I would not recommend tires much narrower than that it you don't want to be breaking through it. Chris's 2.8″ tires caused him to work a lot harder than Pat and I did on fat bikes. About half was blown clear of snow cover, and the greater width won't leave ruts if it's soft.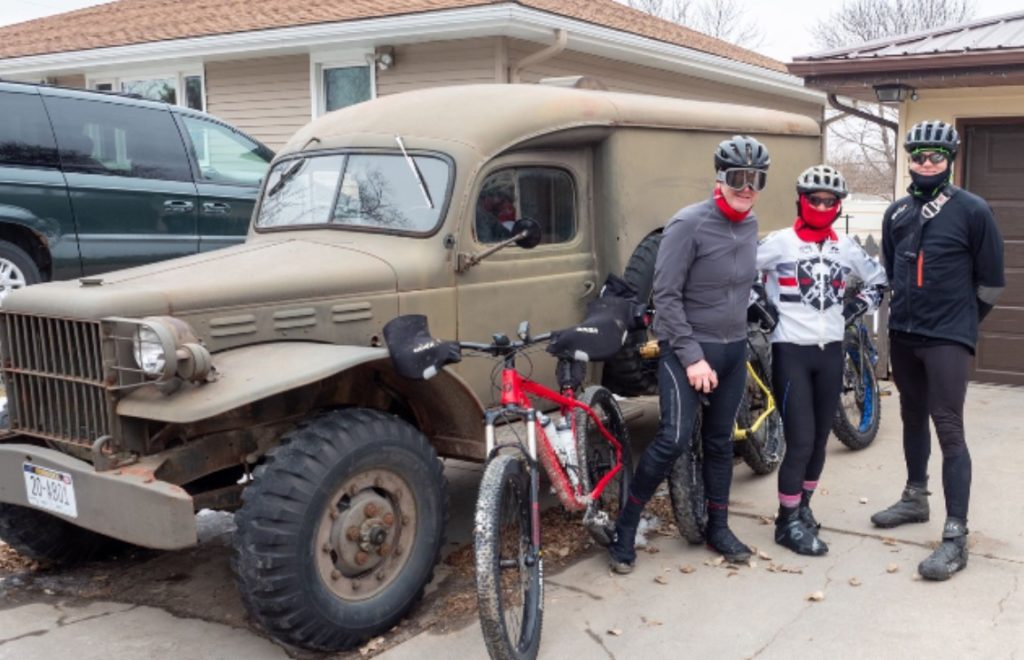 Here I'm including two links that detail some basic tips for riding in the wind. https://www.active.com/cycling/articles/cycling-in-the-wind-beginner-basics and
https://www.cyclingweekly.com/fitness/training/how-to-ride-in-the-wind-196418
Look them over, and prepare yourself if it makes you nervous. Wednesday is supposed to be windy too, so there's more opportunity to dial it in if you're not already experienced with it. The wind doesn't have to keep you from riding.
For a re-cap of Friday's events:
The Hub, 250 N. 21st St, in Union Plaza, is offering a free coffee or cookie each for bicycle commuters and their sweethearts from 7:30 to 2:30. You can also come unaccompanied.
Also, Cultiva Labs, 2510 Randolph, is offering a free in-house or to-go small coffee to riders from 7:00 to 2:00.
Finally, BikeLNK is offering free coffee and donuts from 7:30 to 9:00 at their headquarters right off the N St. Cycletrack at Antelope Valley Parkway. No need to lock up, just roll on in. There are even to-go options if you have to rush off.