The bike calendar continues to fill up with cycling and related activities. Did you get to the Bike Swap Meet and Hot Wheels Nationals? It was a fundraiser for Lincoln DEVO, a skills-based developmental mountain biking program for kids ages 5-18. For more info about it go to http://www.nebraskadevo.org/, or Lincoln DEVO's Facebook page.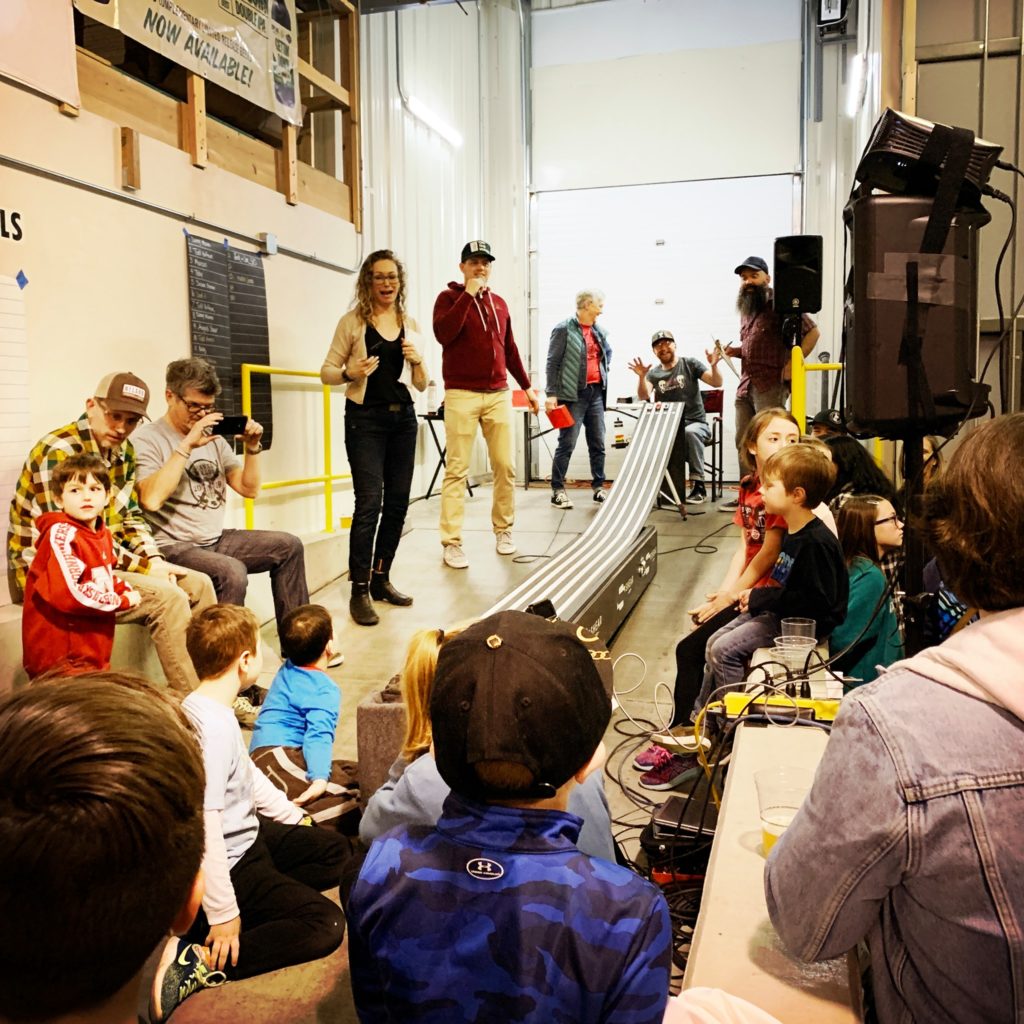 The Great Plains Trails Network annual meeting was also last Saturday, and if you were there, you heard the latest on "Trails for a New Decade: A Comprehensive Update on Lincoln's Trails" by Sara Hartzell, Planner, Lincoln Parks & Recreation, and David Cary, Director of Lincoln/Lancaster County Planning Department. I've ridden over to look at the beginnings of the new trail under the bridges on and near Pine Lake at about 64th. It will take a little while to complete, but it's exciting to see progress.
And an FYI, the Great Plains Bicycle Club is looking for ride volunteers and helpers for this year's events. Contact John at [email protected] if you'd like to help spread the work/or, bike love around.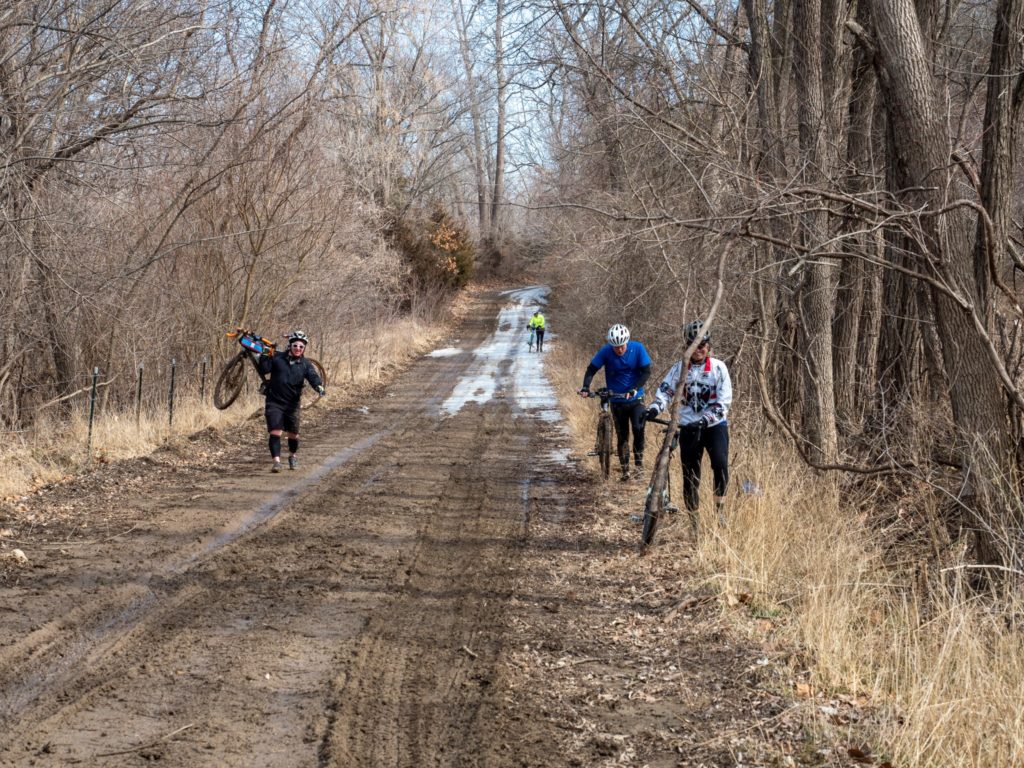 The weather was so spectacular this past weekend, that I hope you all managed to get out and ride. I know many did, even with the scheduled events. The gravel is mainly dry, though if you wanted to find mud, you could. I saw some icy mud still on some protected East-West roads Southwest of Lincoln Sunday. The minimum maintenance roads looked like very a bad idea. Most of the limestone and dirt trails are still too soft, so please avoid doing damage and stay off of those parts for the time being. Mountain biking will be on hold until it dries out or freezes again.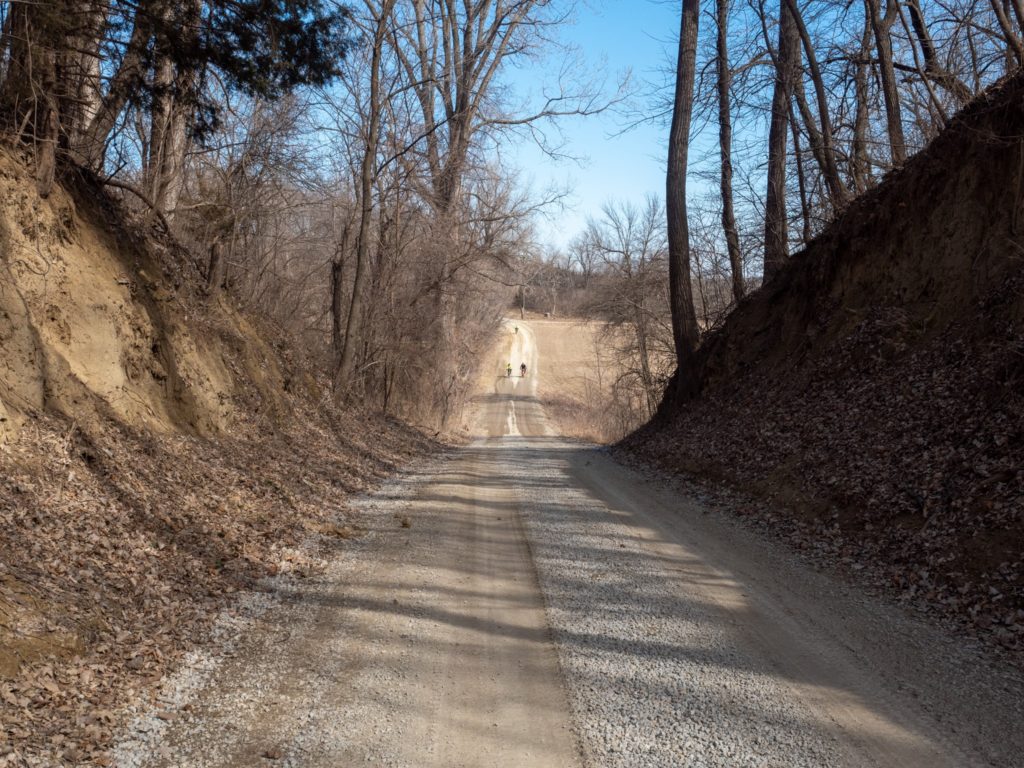 I missed Saturday's Lincoln events due to a scheduled ride in Missouri through the Loess Bluffs Wildlife Refuge, then on to the surrounding gravel. We couldn't know what the conditions would be like there ahead of time. Google maps doesn't tell the whole story. Though the actual gravel segments were stellar, one several mile section turned into a protected mmr and deteriorated into something that looked more like a mud-wresting mosh pit, if such things exist. The two riders ahead of me threw caution to the wind and staged a spectacular wipe-out at the bottom of a hill into the first mud-hole. It didn't improve for a couple of miles, which caused us to hike our bikes the rest of the way to solid ground. Those who dared to try to ride it, or even walk their bikes ended up with mud-jammed components and spent a lot of time trying to poke out mud to keep the wheels turning. Still, it was a fun day with good weather and good friends, and we saw a million birds at the refuge.