Races and rides that were postponed last month are now attempting to re-schedule. Those normally happening later in the summer and fall are waiting to see how things shake out. This is leading to a lot of events piling up in a short time frame. The Tour Of Dirt Roads is tentatively trying for September 5, The Lazy Horse Gravel Grinder for July 11, and the Solstice 100, (now to be equinox?) is aiming for Sept 19th, to mention just a few. There is also a Solstice Gravel Quarantine Ride happening from May 19 to June 21. Look for Solstice Gravel Grinder on Facebook for more information.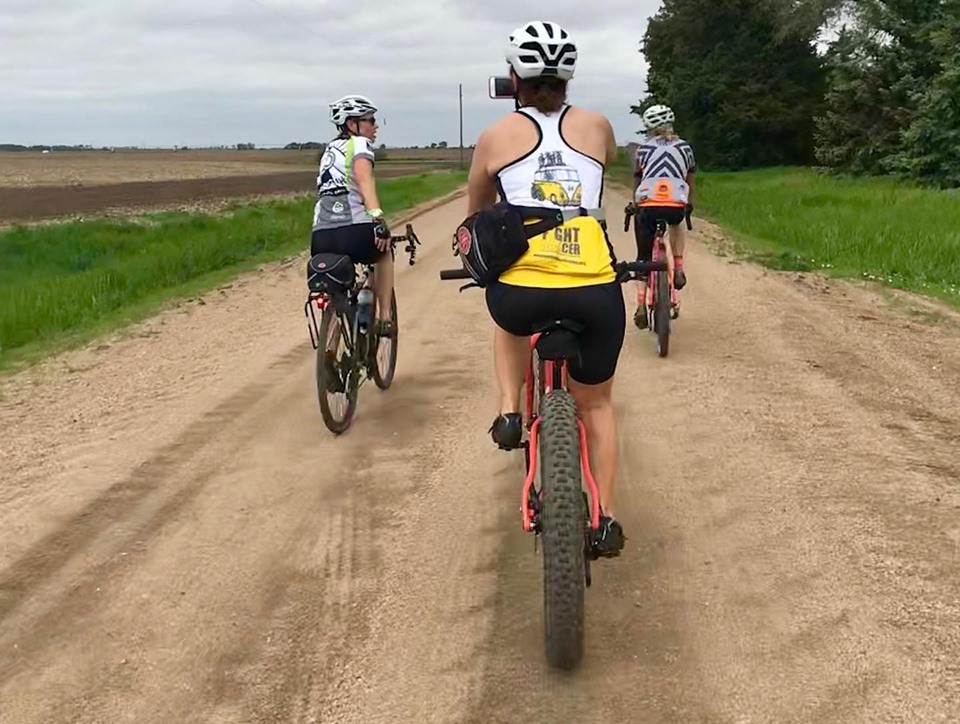 If you like to bike in national parks, camping and visitor centers are still closed, and you'll need to call ahead to see if trails are open at all. This is still the case in Nebraska, with State Parks still in winter mode. Buildings closed, but accessible to visitors. In some ways though, it's the perfect time to ride. Many people have time they didn't before, and it's a great social-distancing activity. I was amazed to see Bike Walk Nebraska's graphic on the increase in Omaha's trail usage.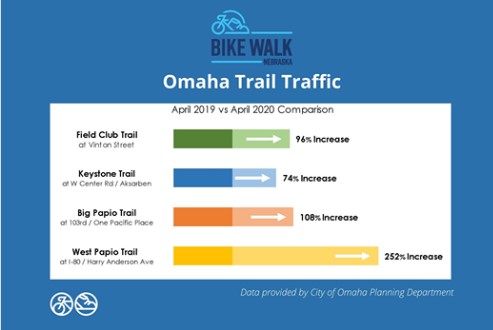 Especially in cities that have had lock-downs, bike purchases have exploded, with models under $1,000 flying off the shelves as fast as toilet paper. Read about that at: https://www.nytimes.com/2020/05/18/nyregion/bike-shortage-coronavirus. Even here in Lincoln with no lock-down, bike sales have been way up, my sources tell me. I don't have numbers, but I know our trail usage has been way up, too.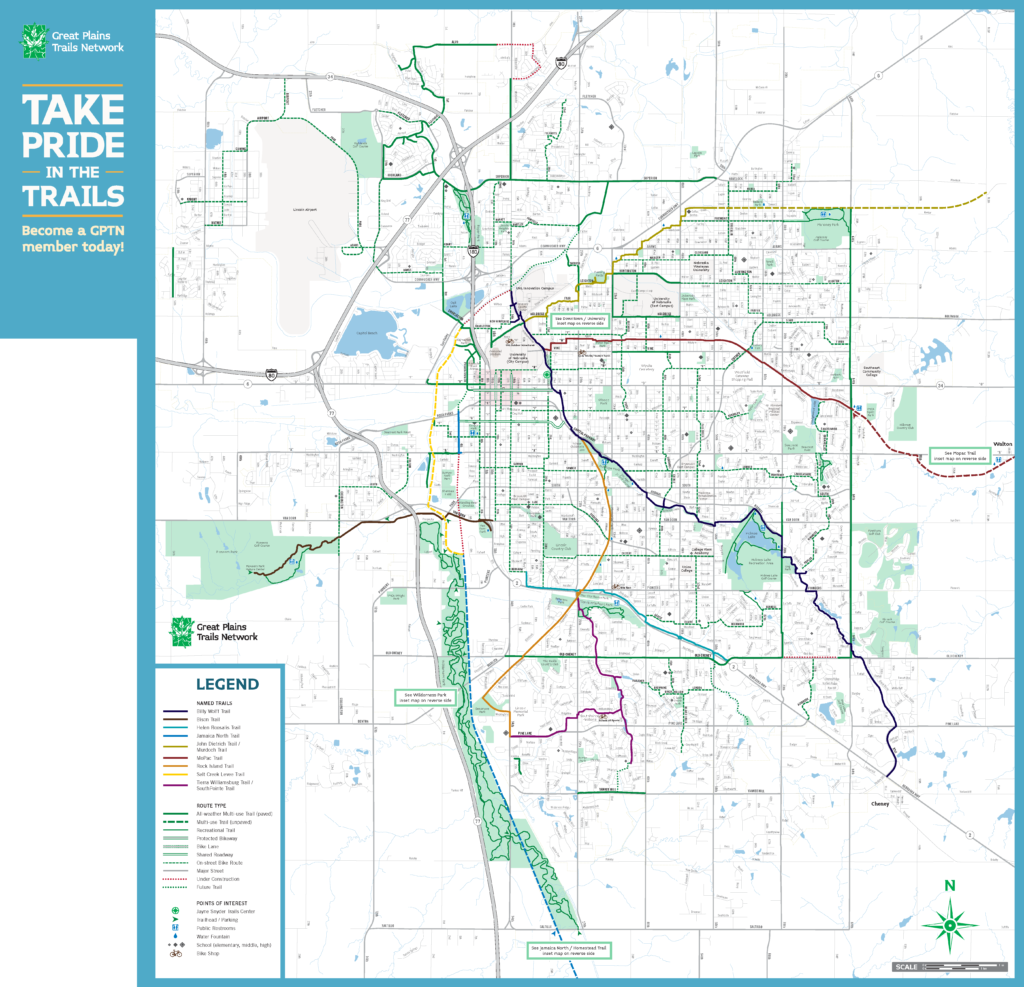 Some of you have made the effort to get off the trail and go exploring far-flung neighborhoods, bravo. I have to admit I usually only do that when looking for a cut-through to get somewhere or as a detour around a closure. Not all the trails that I've been on recently have been crowded. The Salt Creek Levee all the way to 27th has been a little more used, but not crowded. I recommend finding alternatives to the Rock Island and Mopac for your recreational rides. Connections are improving all the time, and it's not hard to find less-used extensions like the southernmost part of the Tierra Williamsburg, and the upper reaches of the Billy Wolff to 91st, where you can cross highway 2 and take the Yankee Hill trail. Also, there's the beautiful Murdock trail, limestone east of 70th in Havelock.

I'm glad to see others are riding the Chief Standing Bear and Oak Creek Trails. I think I'll go re-visit those soon. Do have a mask handy to pull up over your face when you get into a busier area.