Last weekend saw the Lazy Horse Gravel Grind, a social tour of small towns and the countryside south of Ohiowa, NE. There was an effort to keep the SAGS sanitary and safely distanced, but the real responsibility was on the riders to mask up and maintain a distance, which was practiced to some degree, but not entirely, especially at the main venue. It was tough. It was also a lot of fun to see so many old friends after so much isolating.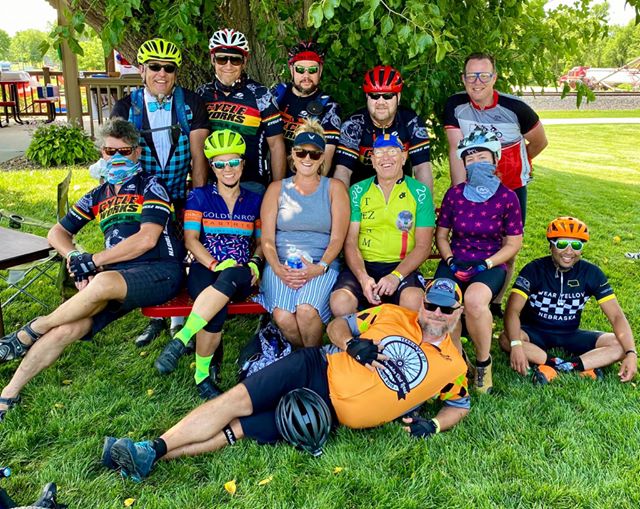 Whether or not it's safe to participate in group rides is up to you. Event organizers are taking measures to help keep people safe, but ultimately it's up to the riders to wear masks and practice social distancing when around others. Staying outdoors helps, too.
With this in mind, I'm sharing several events coming up. Some are still open for registration. More information can be found by searching on FaceBook.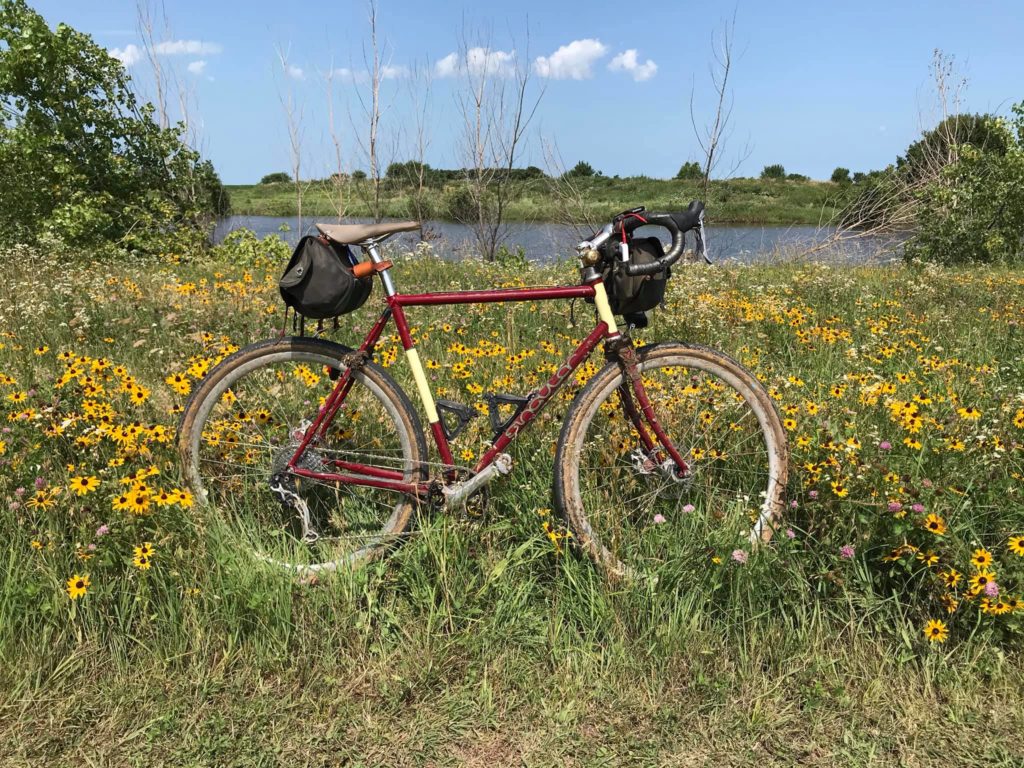 CORNHUSKER STATE GAMES, 2020 Cycling:
SATURDAY, JULY 18, Gravel Grinder race begins at 6:30 AM – 5 PM,
Gold Route: Approximately 100 miles. 12 hour time limit. Competitive, timed race. Silver Route: Approximately 50 miles. 6 hour time limit. Competitive, timed race. Bronze Route: Approximately 25 miles. Non-competitive ride.

SATURDAY, JULY 25- Mountain Bike, Check In Opens –6:30 a.m. Junior 12 & Under Class – 7:30 a.m. Cat 3 (Beginner)/Marathon Classes 8:00 a.m. Cat 2 (Sport) Cat 1 (Expert) Classes – 10:00 a.m. Marathon Race Time: 4 hours, 8am-12pm.

SUNDAY, JULY 26, 2020, CSG Cycling Tour, Routes: 25 Mile, 50 Mile, 100 Mile

SUNDAY, AUGUST 8, 1 PM-7 PM Round & Round The Underground. Round & Round The Underground is a short course subterranean off-road cycling fundraiser hosted by Springfield Underground. Springfield, MO
SATURDAY, AUGUST 11th 100km fun ride Haddam Hounds Hundy. Haddam is in Northern Kansas, the route straddles the state line. 100km ride with two classes: OPEN and MCCC (Mill Creek Classic Concourse, 1994 and earlier bikes) "fun and relaxed."
SATURDAY, AUGUST 15th, Wear Yellow Nebraska will be hosting the 17th Annual Wear Yellow Ride, Fun Run & Walk on at the Strategic Air Command & Aerospace Museum, Ashland, Nebraska.
September 19th is a very busy day for events.
SATURDAY, SEPTEMBER 19, 2020 at 7:30 AM – 5 PM Homestead 100 Cycling Tour 2020, Out of Beatrice. 15, 25, 40 and 72 mile limestone routes on the Chief Standing Bear Trail.

SATURDAY, SEPTEMBER 19, 2020 at 7 AM – 7 PM Solstice Gravel Grinder, out of Beatrice. The Solstice Quarantine Ride (done individually, times compared) is already past, but there may be another one coming up.

Also SATURDAY, SEPTEMBER 19, 2020 AT 6:30 AM – 2:30 PM Glenwood Gravel Grinder, Staggered start, 50-mile ride on paved, gravel, and class B roads around Mills and Fremont County Iowa. Friendly to new and experienced riders.

SATURDAY, OCTOBER 17, 2020 AT 7 AM – 7 PM Pony Express 120 Gravel Dash, Marysville, Kansas. Riders in the 120 (miles) will be challenged with over 7,000 feet of climb with a wide range of road conditions, including gravel, lime stone, flint rock, "B" roads, two track, single track and this year a section of private land that will include cow trails and creek crossings.
For lower-key group rides check out announcements from Great Plains Cycling Club.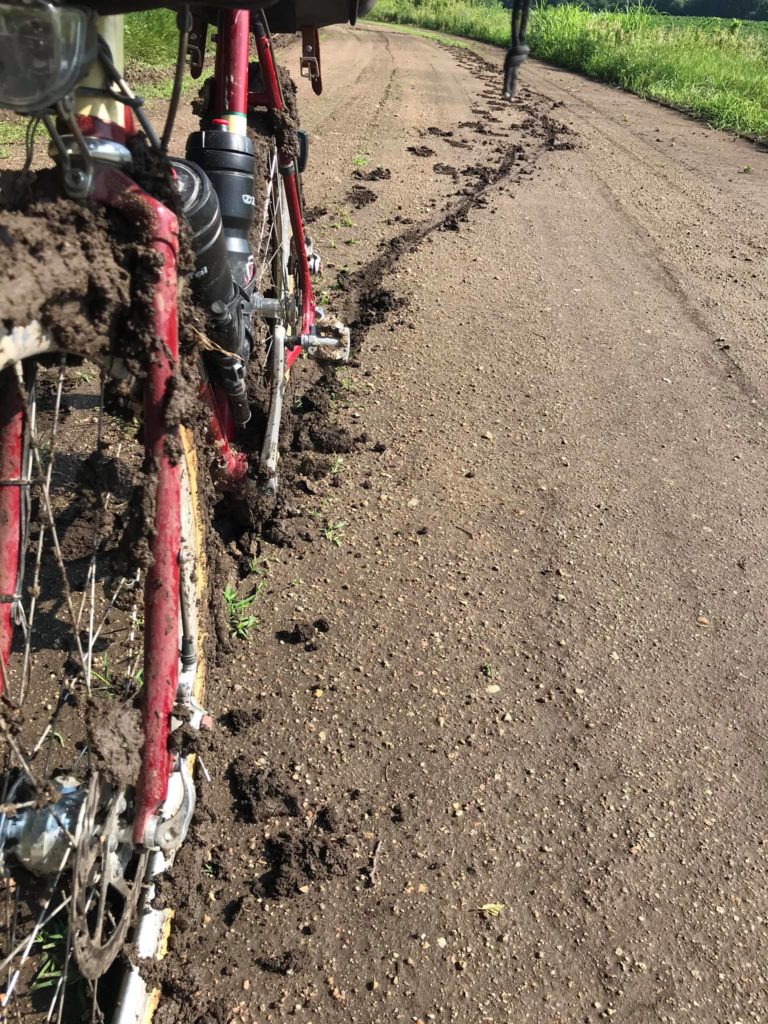 I'm sure there are some local events I'm missing. Many cyclists are motivated to ride by training for events and some have been complaining they haven't been riding as much because so many were cancelled. Well, whether you ride in organized events or not, don't stop training, you'll be glad you did. If you're a newer rider and want to feel safe and confident enough on the roads to take part in cycling events, Bike Walk Nebraska is offering free bike safety classes via Zoom. The cycling classes are online and are one hour long, beginning July 21. Donations are accepted. Taught by certified local instructors, classes will cover a range of topics. For more information visit Bike Walk Nebraska's website.