Back on April 7th we tried to launch a socially distant scavenger hunt, but I think not enough was known about how Covid-19 spread at that time for people to feel comfortable doing it. A new hunt has appeared on my bike radar, this time an art hunt. I think it sounds great, as I'm a woodcut printmaker myself. The following is from the event news release:
"Nine different sites are planned and will present engagement for different viewing audiences and experiences, plus create a recurrent connection throughout the city.
Mural Locations:
LUX Center for the Arts – 2601 N 48th St
Constellation Studios – 2055 O St
Woods Bath House – 3200 J St
Joyo Theater – 6102 Havelock Ave
Bethany Library – 1810 N Cotner Blvd
Bennett Martin Library – 136 S 14th St
Hub Café – 250 N 21st St #3
The Mill – 800 P St
Goldenrod Pastries – 3947 S 48th St
We invite the community to visit these locations as a safe and fun social distancing activity and encourage them to capture their experience using the hashtag #NineNebraskaArtists on social media.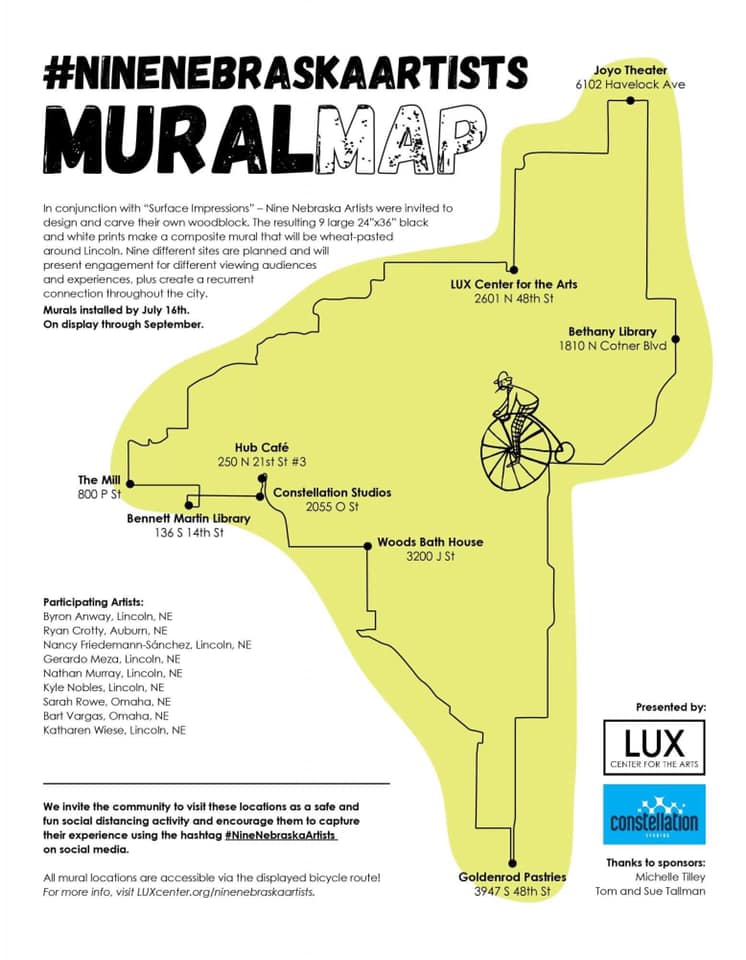 As anyone interested in this year's Gravel Worlds has likely learned, it's "Gravel Worlds Virtual: July 31- August 31". This year, like almost all of the year's major races, it will be done individually. You can visit⁠ www.gravel-worlds.com for more Info. From the pirates:
⁠"Thanks to our amazing sponsors, we have over $10,000 of prizes lined up to raffle away, all while 100% of proceeds go directly to the Randy Gibson Memorial Fund! Not 100% minus expenses. 100%!!!!"⁠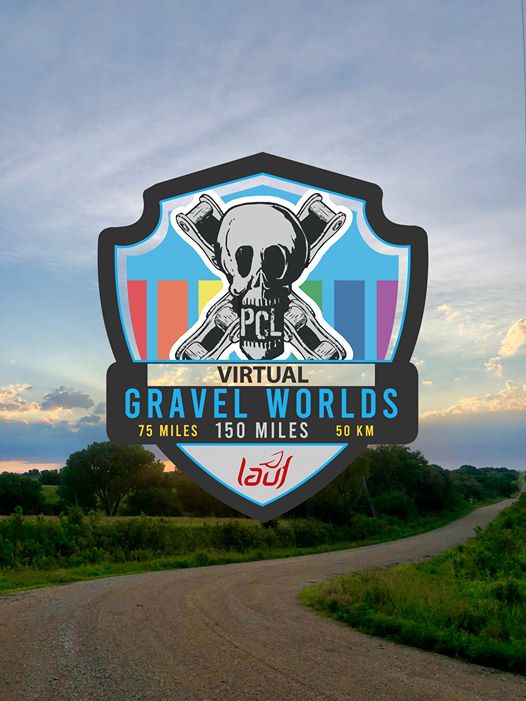 If you're not interested in riding the 150 mile main race, there are also the 75 mile Privateer and 50 km Buccaneer options.
Now, in the way-back machine. Can you imagine riding centuries in the 1890s?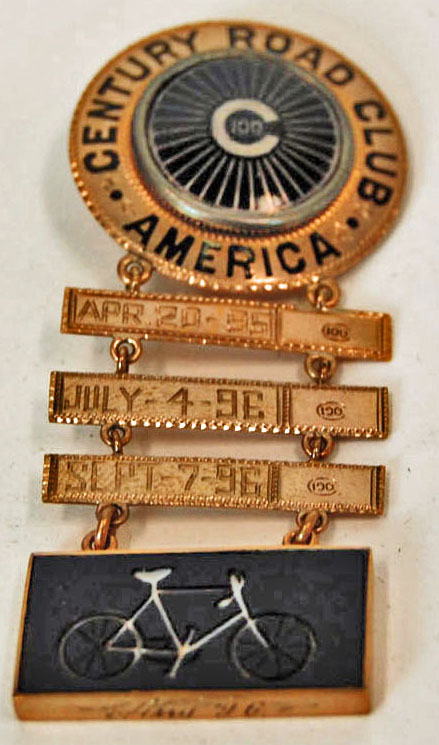 Finally, a history nugget.
Here's an intriguing object, this time from History Nebraska. Maybe you saw it a couple of months ago like I did, but it's no less interesting now.
"This object belonged to renowned athlete, scholar, and educator Louise Pound! This medal was awarded to her in 1896 by the Century Road Club of America for the milestone of riding three thousand miles on a Rambler bicycle". And she probably did it in bloomers with a single-speed bike that was likely not lightweight.
We know centuries to be hundred mile rides, and it shows several dates of the assumed 100 mile rides. I would hazard a guess that that's what it means. And no Casey's for re-supply!