Cycle September is upon us and we have a community page. If you're not signed up, you can do it here: https://www.lovetoride.net/lincoln
From the Sponsors of the National Bike Challenge:
Love to Ride is all about getting more people enjoying and discovering how easy and fun riding a bike can be. Whether you ride all the time, or you're new to riding, join the Love to Ride community, help grow cycling, make our neighborhoods more bike friendly, have some fun with your friends and win some great prizes. https://www.lovetoride.net/lincoln/pages/prizes?locale=en-US&page=2_local_prizes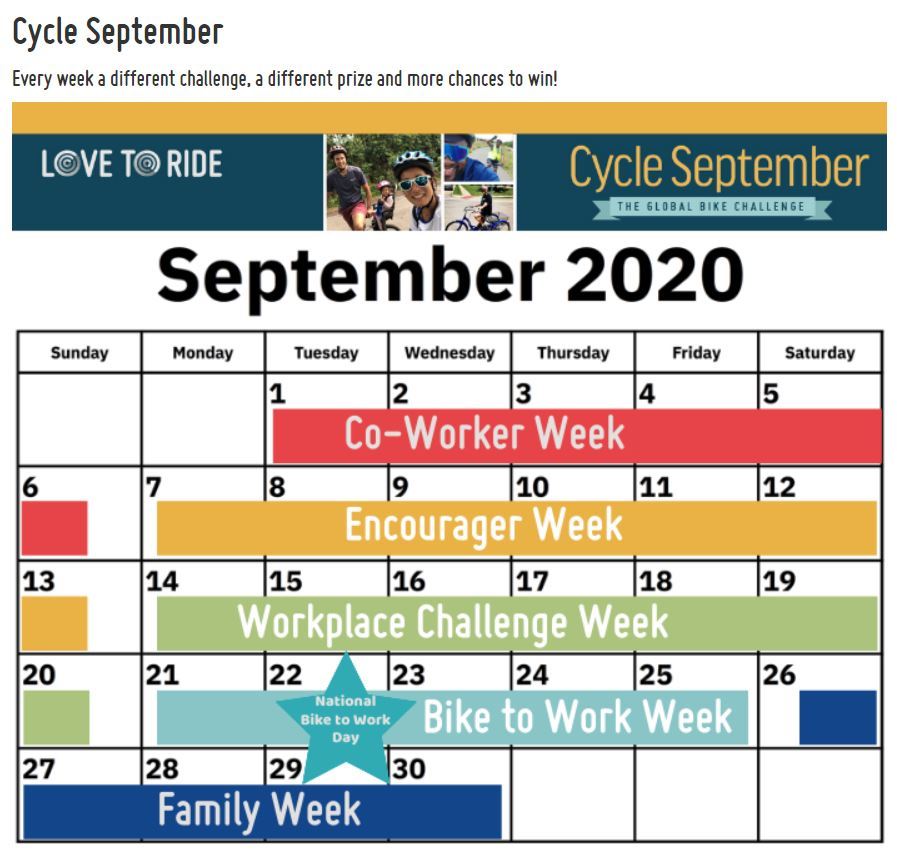 We want to be sure to have momentum heading into next year's challenge and to have a page community again. Please spread the word about getting your workplace and favorite businesses to register (it's free!) for the Workplace Challenge fun. There is a Family push for the last week so everyone WINS!

This is my favorite time of year to ride. The weather is great and the days are not too short yet.
I've been continuing to enjoy what riders have come up with for their Virtual Gravel Worlds courses. Some people who might not have done it otherwise did a a ride to contribute to the Randy Gibson memorial fund to construct a shelter in his name in the new Haymarket South Park.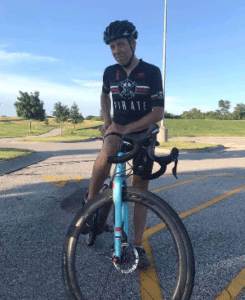 I saw Joe Billesbach rode both his Solstice Hundy and his Solar Fiddy together to finish at 160 miles, with nearly 10,000 ft. of elevation. Then Robb Finegan did 4 trips to Beatrice from Lincoln in 24 hours to equal 400 miles! Lincoln has cyclists like no where else, in my opinion.

Another city with amazing cyclists, and bicycle infrastructure to match, is Boulder, CO. That's where our small group headed for a long weekend via Amtrak. Chris wanted to test out the ease of taking a bike on board and it was a snap. From Union Station in Denver it's easy to find bike trails leading eventually to the trail that follows Highway 36 to Boulder, about 35 miles. Boulder has so many trails that mapping out exactly where to go is a must. Chris loves route planning, so that was not a problem. Many streets have bike lanes if the trails don't take you where you want to go, and motorists are used to cyclists, so it was a hopeful vision of what the future could be like, only one state away. Many of the trail underpasses have beautiful murals, and I could have done a whole ride just documenting them.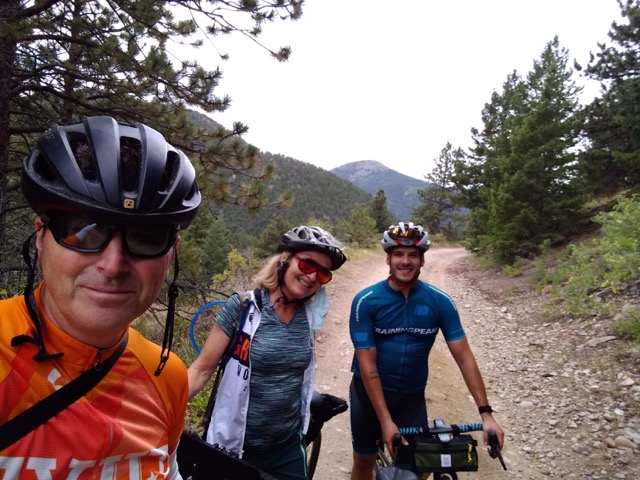 Saturday took us up into the mountains to explore some rough roads on our gravel bikes and we found the village of Gold Hill to be a real oasis. It would have been nice to stay and ride longer, but we had to leave that to Chris and recent Boulder transplant, Ellen.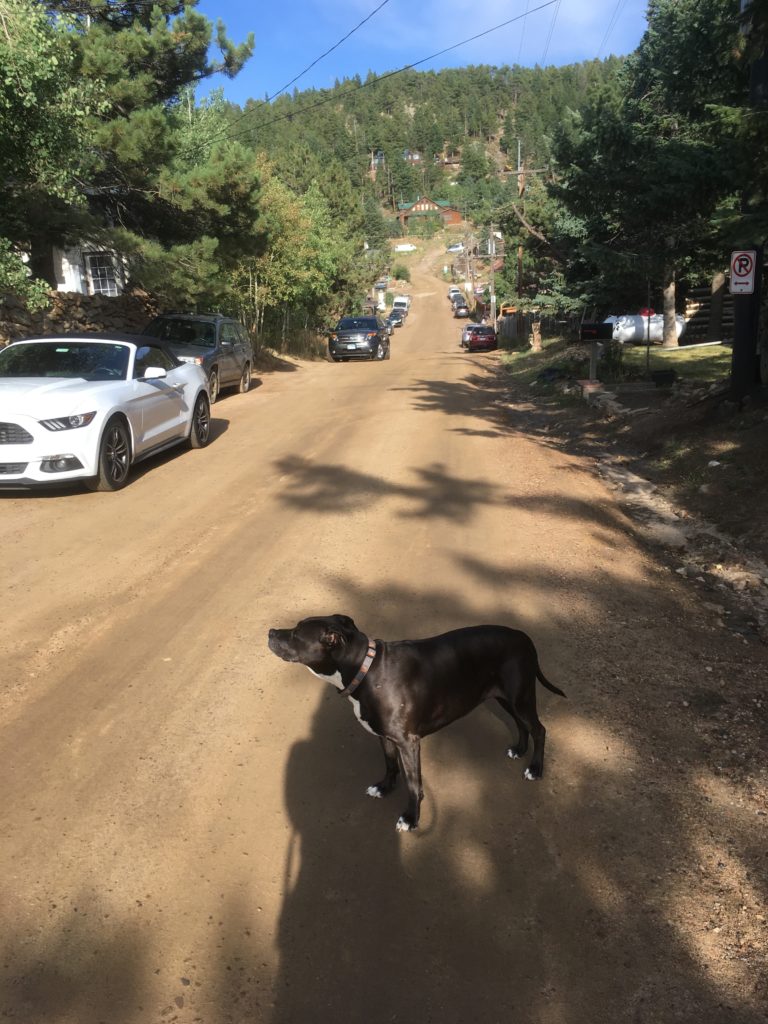 After riding back to Denver and checking our bikes for the trip back, we were told that this service is going to be discontinued after September 15! I don't know if that means only on the California Zephyr, or more. Also checking his bike at the station, I met a bicycle travel writer (and gravel racer) currently based in Birmingham Ala. (Somebody has to do it, right?) He has traveled around the world and U.S., and said bike/rail was the best way to get to the areas he was most interested in traveling. He said it would be a real loss if the service goes away. I'm trying to find out more about the situation. If it sounds like something you don't want to lose call guest relations for Amtrak, and your congressional representatives.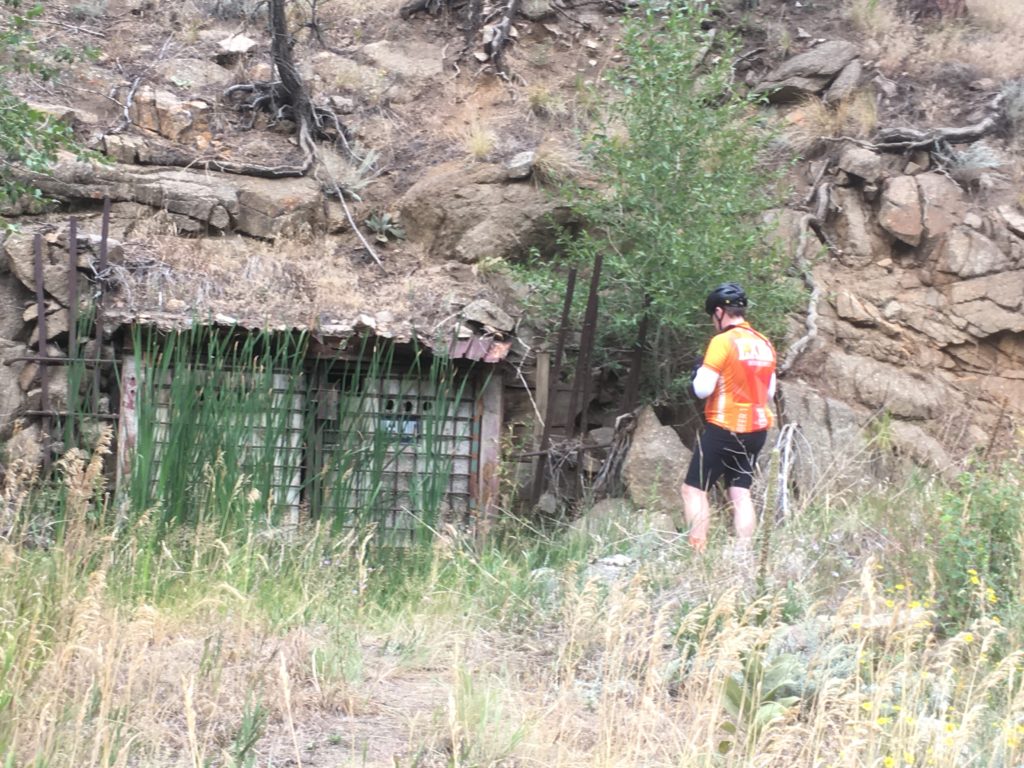 We have another long, beautiful Labor Day weekend coming up, and I hope your's involves some two wheeled adventure, too.