Last Friday was a double-header for Lincoln cyclists. We became five-time Champions of the National Bike Challenge, hosting our end-of-challenge party, virtually. We also saw the biggest piece of the the Great Plains Trails Network Connector Bridge drop into place over the Jamaica North Trail. If you haven't read the article in the Lincoln Journal Star about it yet, here it is. Sorry, you'll have to select and right click to get there from here:
https://journalstar.com/lifestyles/recreation/one-of-those-projects-that-was-so-big-pieces-of-lincolns-long-awaited-trail-bridge/article_f30cf095-0c06-5992-86d5-7056d7351df4.html?fbclid=IwAR3Z_2FmuDLljDZ6BJY-Hfhu336Yva6o-x-Lgn7LBMZ0SvBKdwDJiSqRphE#tracking-source=home-top-story-1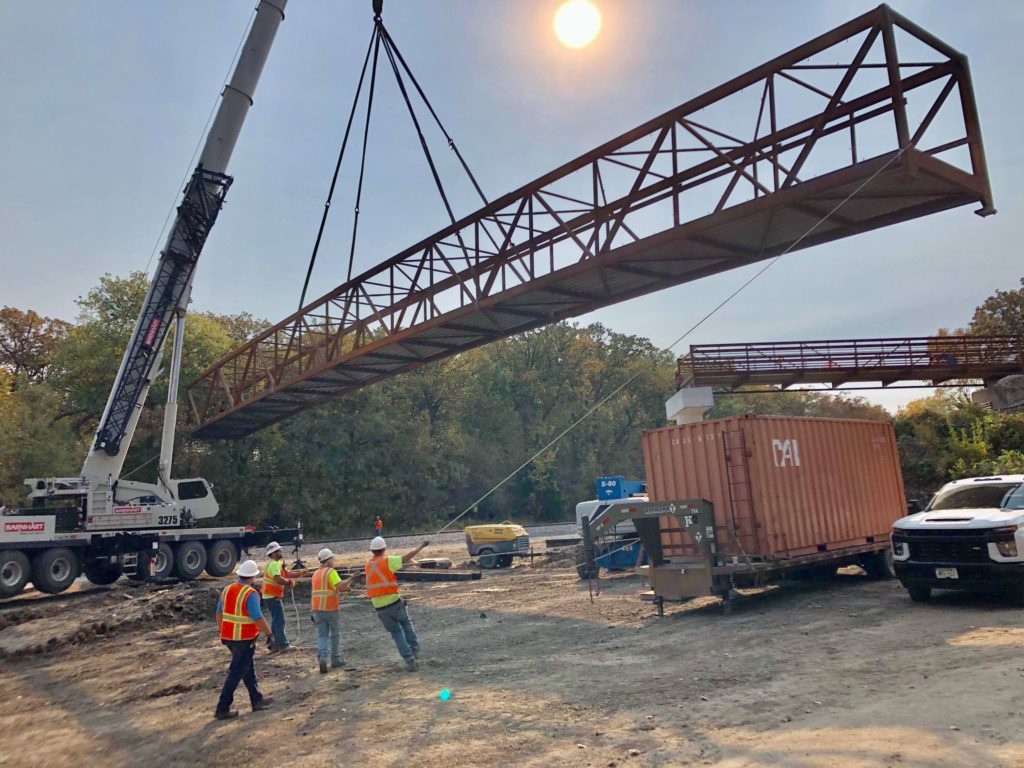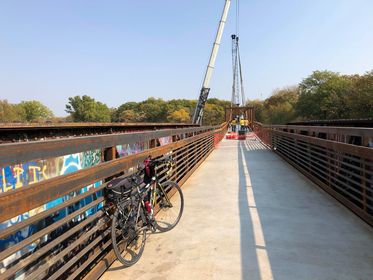 If we're lucky, it might be done by the end of this month. A dedication ceremony is being planned for early next month.

In the National Bike Challenge, here is how the leaderboard ended up: Lincoln topped the list of ALL cities, not just those in our size category, with 453,529 miles. Nebraska also leads in states of our size. Here's how the local rider leaderboard shook out.

First overall male rider: Robb Finnegan 9918 miles
Second overall male rider: Hanwei Wang 6503 miles
Third overall male rider: Don Mullison 5636 miles
First overall female rider: Cathy Eastman 7427 miles
Second overall female rider: Janine Copple 3777 miles
Third overall female rider: Teresa Kuper 3261 miles

I know that many commuters had their routines derailed by COVID, and worked from home instead of the workplace. The following riders obviously didn't do that, at least for the whole challenge.
First Male commuter: James Nobody 140 days
Second Male Commuter: Todd Blacksher 135 days
Third Male Commuter: Robb Finegan 99 days
First Female Commuter: Jade Blacksher 115 days
Second Female Commuter: Janine Copple 81 days
Third Female Commuter: Sarah Knight 78 days
And Finally, those that rode every day of the challenge: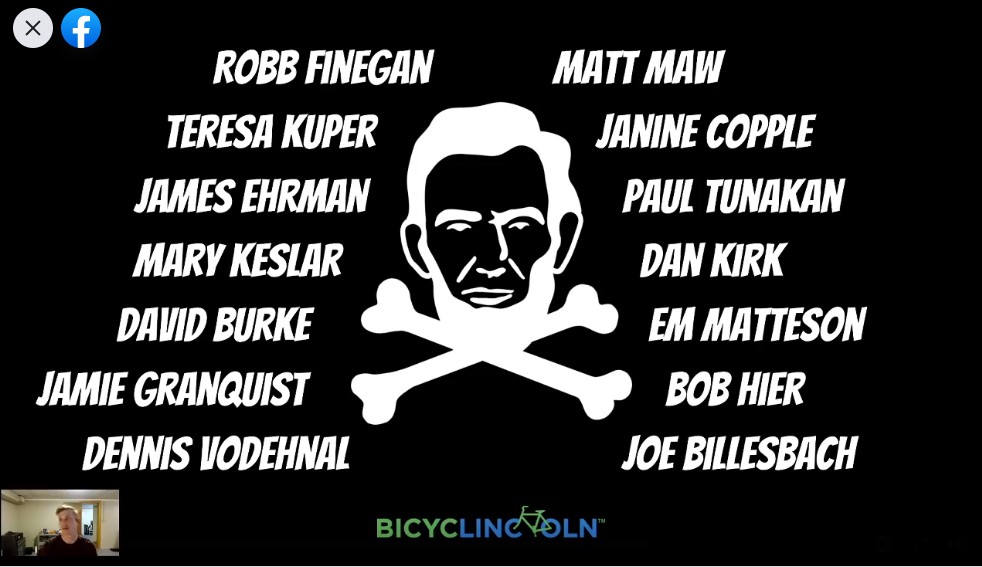 So there you have it. Hopefully next year's event will be live again. We won't have to wait long for the bridge to open, though, just a couple of weeks.