I know some of you haven't been outside on your bike for months now. I hope that it's only a few of you, though. Scrolling through my Strava feed, I see that most of my cycling friends are working out on their trainers. Some believe winter is an indoor time to be endured. That's just sad, though virtual racing has made training indoors better than it used to be, and useful for keeping fit. Winter riding outdoors will not be the same as summer riding. Like the Norwegians know, I think it's best to make the most of what you've got, and they look forward to winter. The concept of friluftsliv (open-air living) is all the rage now, especially in the pandemic. https://www.nationalgeographic.com/travel/2020/09/how-norways-friluftsliv-could-help-us-through-a-coronavirus-winter/ It encourages outdoor adventures for all ages in all weather. They also say, and I've said it here before, there is no bad weather, only bad clothes. With the right mindset, spending more time outdoors can become a lifestyle, even in winter, and even on bikes. Being out in nature just makes us feel better. Apparently they have a special word for drinking a beer outdoors, utepils. Many of the bikers I know, know how to truly relax outdoors in nature, with or without utepils.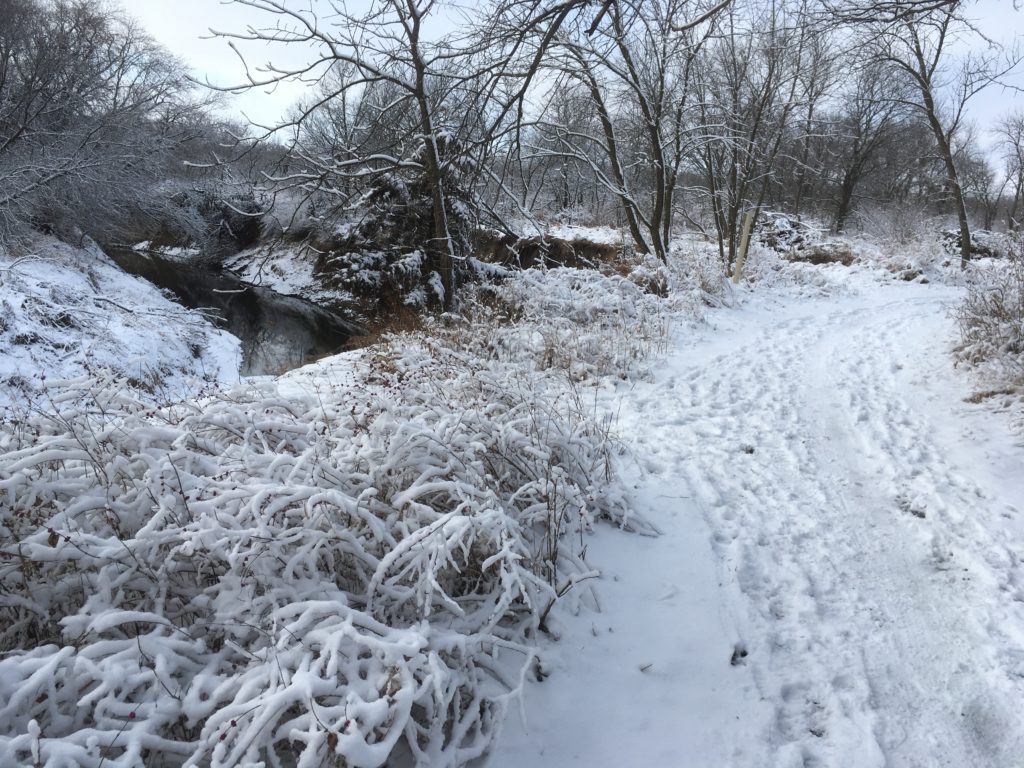 Hiking is fine, as is snow shoeing and cross country skiing, which I enjoy, but if I can, I still prefer to bike in the winter, in the snow. Last Saturday morning turned out to be the best time for this, before it warmed up. If you had a fat bike. I had to work, but rode Mr. Fatty to get there, so I still got to have a little fun in my commute, though it took longer in the fresh snow. It was Sunday before I got to go do some trail riding, and it didn't disappoint, though quite a few people had been out before me, and some of the trails were a bit churned up and re-frozen. So what if you don't have a fat bike? it is possible to ride well-packed trails with a mountain bike, I did it for a few years, but it does take a little more skill, and if the trail isn't packed, more energy. Give it a try. When it starts to warm up though, stay off of those trails. Like the saying goes "if you sink, think". Fat tires can still ride trails when they're a little softer, but not so soft that they start sinking, too. Gravel roads may be a better option in these cases, if they're not muddy, too.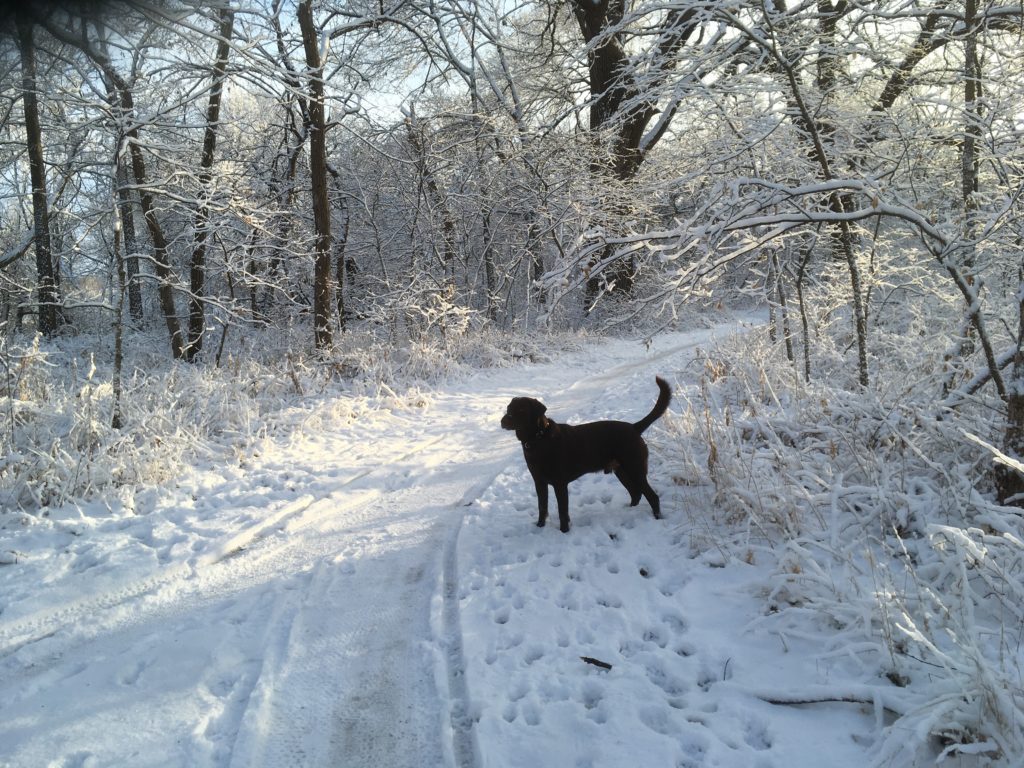 So what if you want to ride paved trails and streets? If you're a commuter and have to get to work in any weather, or just want/need to get out on a ride, studded tires are the safest bet. Though I know some who say they've never needed them, that between low pressure and wider tires, along with skill, they make it through the winter fine. I did that for years too, but decided last winter to go studded. It's definitely less nerve-wracking, and allows me to ride a little faster than my super-slow ice pace. I'm still not convinced I have the right tires on the right bike, but I'll figure it out.
As for what to wear, that's been covered many times here. Remember to layer, dress for 10 minutes into the ride, avoid cotton next to the body, protect your face, wear warmer gloves and shoes. With experience, you'll figure it out. There's no need to be uncomfortable. If it was that uncomfortable, we probably wouldn't want to do it. And it's definitely worth it.