Yes, I've seen the forecast for Winter Bike To Work Day, aka BikeALoopza, and it's not pretty. A high of 2 and a low of -9 means we probably won't be setting any participation records, but some of us will still be commuting, and more, doing a loop or two. We created some loops around the city so hopefully there's one not too far from where you live.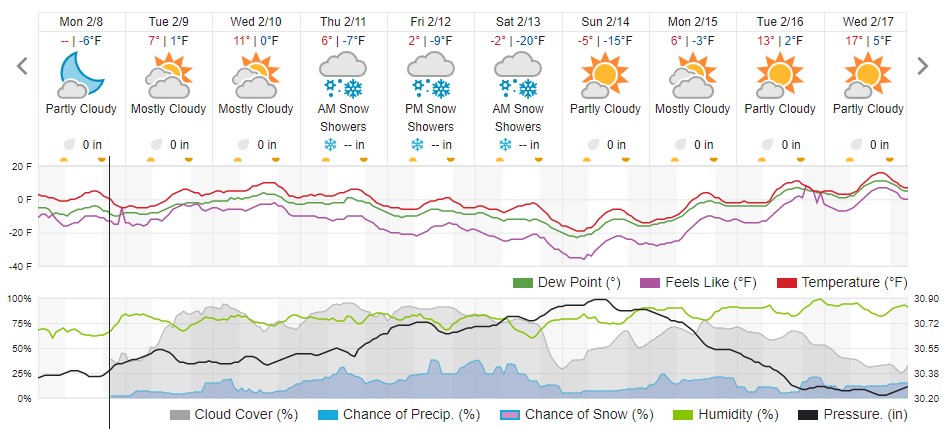 I'm including some links that address riding in the very cold. Some writers on the subject (hilariously) think that cold begins below 50 and continues to around freezing. I'll call that " California cold". When shopping for winter gear, make sure that you know what temperature range it is intended for. Also, understand that you won't likely be training in the traditional sense, doing intervals, etc. at speed, in truly cold temperatures. That doesn't mean that it's not worth riding outside in the cold, just ask a fat bike rider when they're riding through Wilderness Park. For actual training in the traditional sense, that basement trainer is going to pay off. I know from personal experience however, that pounding through snow on a fat bike is a harder workout than about anything else I've done, and more fun.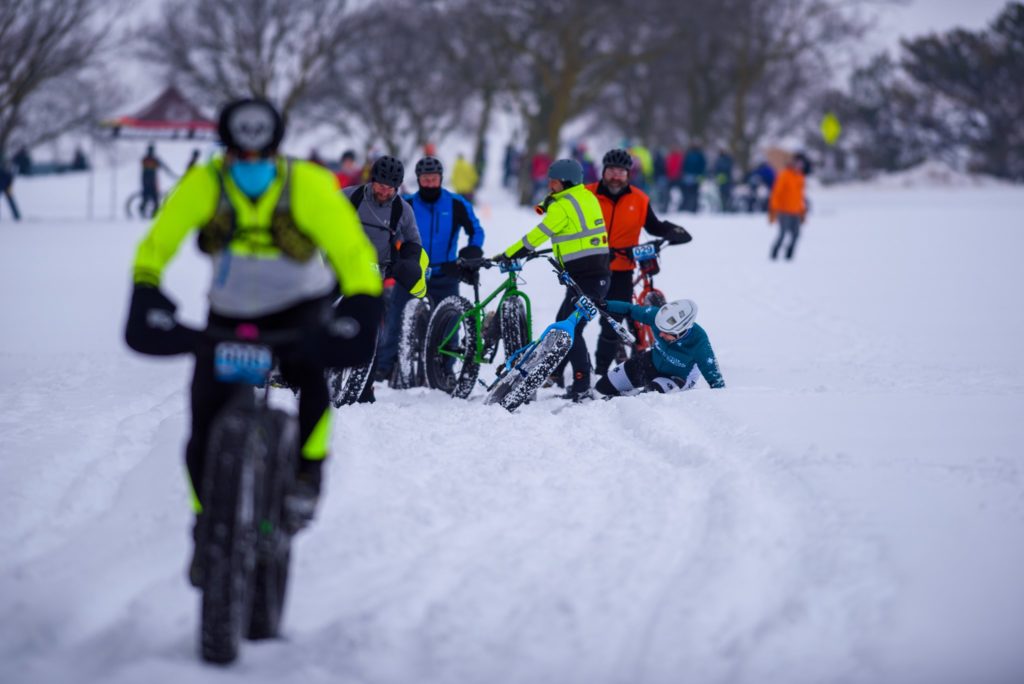 https://havefunbiking.com/cold-weather-riding-tricks/ addresses riding in temperatures around 0 degrees. Goggles are important, as is staying dry. Gloves and maybe pogies are essential, and warmish feet. Winter boots with flat pedals are OK. Don't leave skin exposed, and seal up places air can seep in. Another link with useful tips is https://www.active.com/cycling/articles/winter-cycling-how-cold-is-too-cold. This one talks about wind chill, dressing in layers because several lighter will keep you more comfortable than one heavier layer, and exercising in the cold. About goggles, press them over the top of your mask. Like a COVID mask, If you let it ride up you can still get foggy goggles. https://www.active.com/cycling/articles/why-i-bike-in-cold-weather-and-how-you-can-too?page=2 goes through what some people wear, take, and do on longer rides at relatively cold temperatures, probably in the 20s, but not below zero. To read how those who actually do endurance races in temperatures far below 0 prepare, and why they do them, read about the Arrowhead 135. https://gritandgearonline.com/arrowhead-135-sveta-vold/ or https://surlybikes.com/blog/the_arrowhead_135_a_rookies_guide are two such accounts. Friday's BikeALoopza won't seem nearly so intimidating. You can still register at https://WinterBikeToWorkday.org
None of the loops is really that long, between 3 and 6 miles for the most part. No significant snow is forecast before then, and the streets and trails have plenty of time to get cleaned up. Do be extra careful on the icy parts if you're not rolling studded tires. Being loops it was very difficult to keep the routes all on trail and between 3-6 miles or so. Those registering should expect to be getting information about riding them before Friday. It is a pity that it will be so cold, but with the right preparation it needn't be a deal-breaker. If you have dialed in the right gear and tires, the biggest obstacle is between your own ears.