If you're in charge of scheduling for a young bicycle rider in your life, consider some of the excellent opportunities coming up. Lincoln Devo is opening spring registration on April 5th, after last year's pandemic hiatus. This is what they say:
Spring has sprung and DEVO planning has begun! Lincoln DEVO is excited to announce that we will be open for registration April 5th. New this year we are offering two locations, Wilderness Park and Van Dorn Park. Same curriculum and same great coaches as past seasons, just more room to spread out and stay covid compliant. More info on registration and the DEVO program can be found at nebraskadevo.org. Check back here for updates and contact us if you have questions. Looking forward to seeing you all on the trails soon!
Also in the mix is GRIT, because sometimes girls just need their own space to thrive:
Girls Riding Together is hosting their Getting Rad community event on Saturday, April 24 from 12-4 at Van Dorn Park.
Female-identifying students aged 10-19 can sign up at the link below to learn some basic mountain biking skills, how to fix a flat tire, play games, do yoga, and generally have a good time with other rad young ladies!
Lincoln DEVO will be there to support the event and answer any questions you have about signing your kid up for DEVO this summer.
Cost of the event is $25. We hope to see you there!
https://www.raceregister.net/girlsgettingrad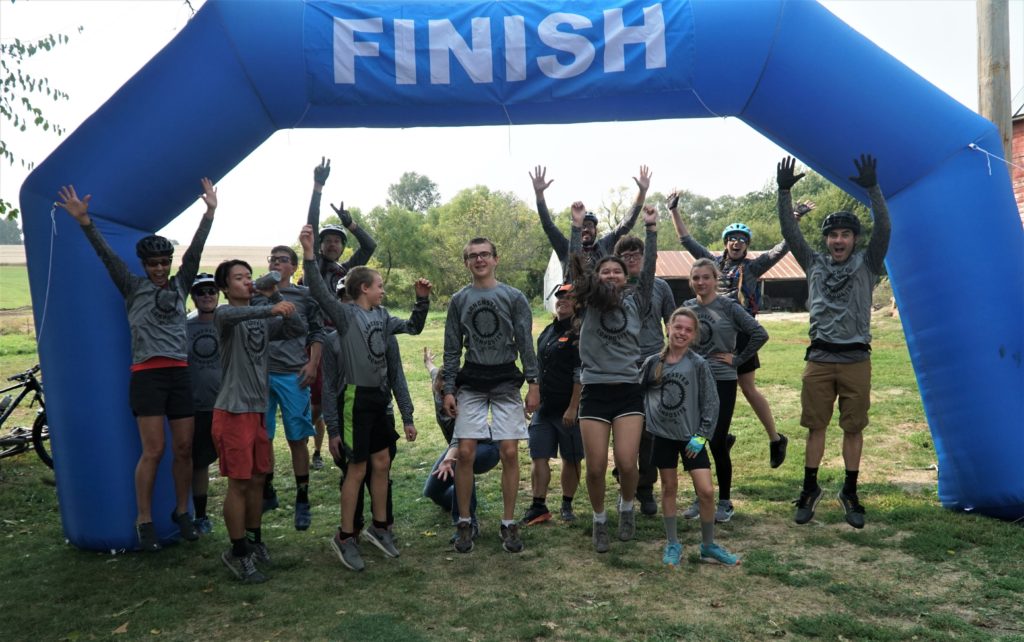 And what do young riders grades 6 – 12 do once they get into a higher skill set? Well then it's on to Nebraska Interscholastic Cycling League. http://nebraskamtb.org
Remember, if we want great cycling infrastructure, more events for diverse kinds of cycling, and a thriving support network, then we need to grow our own next generation of cyclists. If you know kids (or adults) who want to ride but don't have a bike, check out the Lincoln Bike Kitchen. Look them up on Facebook or http://www.lincolnbikekitchen.org/. They are not open to walk in traffic at this time due to Covid restrictions.

Aside from a little wind and rain, the weather has been great for riding lately. Enjoy the frog song and the first buds opening, the migrating birds and greening of the countryside. The Limestone will take a few days to dry out after this rainy spell, but by the weekend should be good to go. The dirt trails, maybe not, so give them a pass. As the saying goes: if you sink, think!
If you're like me and want to commute, just pull on some waterproof pants and a rain jacket. Wind pants or a rain cape may work if it's not coming down too hard. If your hands are getting wet and cold, try some plastic gloves inside your regular ones, then some boots, or not, and you won't be bothered by a little rain. You may want to put a waterproof cover over your panniers or backpack. Also, wipe down the chain at the end of the day and keep it well oiled, or you're going to see some rust.
One more thing, I hear TRAIL TREK IS LOOKING FOR VOLUNTEERS
https://www.gptn.org/trailtrek/volunteersignup.html