Many of you have likely seen the Lincoln Journal Star article about a soon-to-happen improvement on the Salt Creek Levee Trail. This has been a long time coming and is wonderful news. Last spring the survey markers appeared and last week things started happening, after years of promises. I spoke to a worker at the site then, and he mentioned what the LJS article says, that it should be finished in about three months, but that first they have to build an embankment. https://journalstar.com/eedition/page-a1/page_17b38ed1-27bf-53cd-a7b6-15fe4431150b.html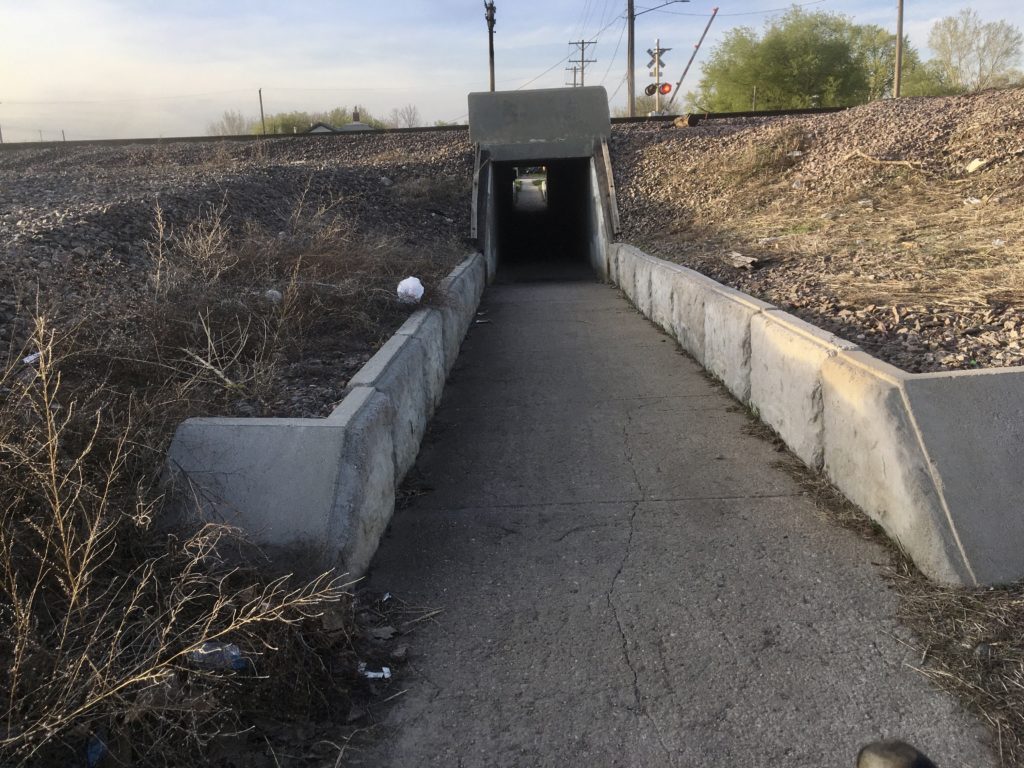 The old tunnel was a necessary evil. Trains parked on the overhead rail lines would often make the tunnel the only way across the railroad tracks. A few years ago, before it began to be maintained as well as it is now, the neighborhood reported that children sometimes missed school because they wouldn't go through the tunnel. Chunks of concrete were placed as stepping stones because backed-up storm water didn't drain, leaving it a mucky mess. For cyclists, this seemed a death trap, as you couldn't always see the chunks at water level, coming into the dark tunnel from the bright sunlight. Eye adjustment is still a problem, but at least it's been fairly clean and dry and I don't have to worry so much about what I might find. Another reason to celebrate the new trail along the creek is that if you don't take the hill of rough railroad ballast off the street near the tunnel entrance and instead take the sidewalk south of the tunnel, it means you have to deal with the sometimes deep mud over the sidewalk caused by runoff from the Rosa Parks roadway above.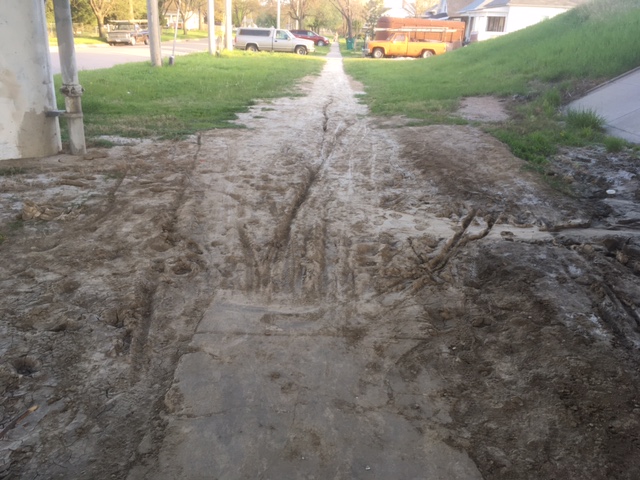 Also, users of the new trail segment will not have to navigate the sometimes muddy, always chunky and lined-with-puncture-thorn (goatheads) connection from the north side of the tunnel back to the trail.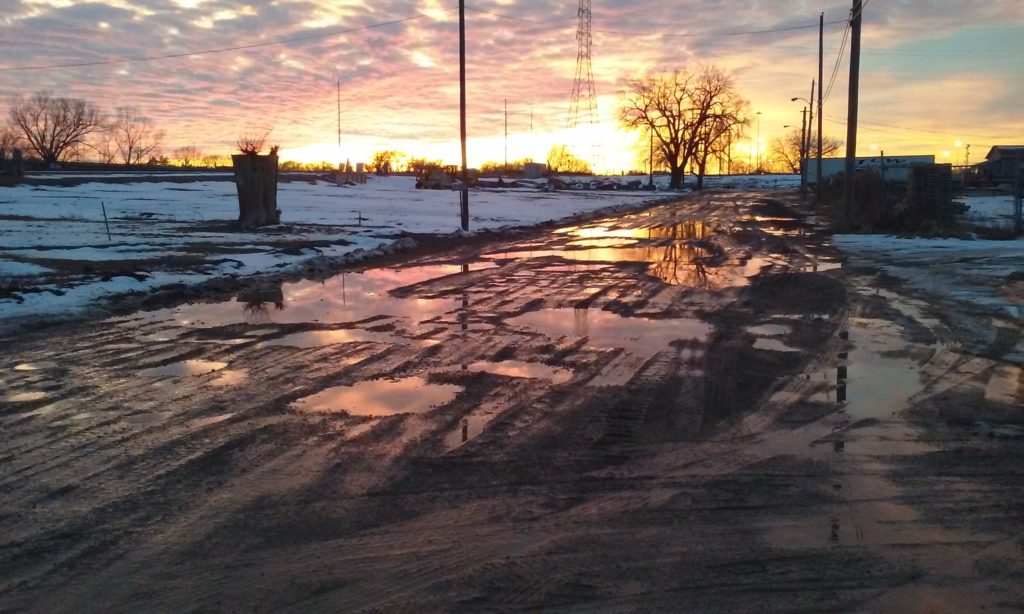 In other news, this is the week leading up to Gravel Worlds. There will be 1700 cyclists racing out of Lincoln from 48 states, but only six foreign countries this year. That's fewer foreign racers than usual due to the global pandemic. If everyone finishes, we will have ridden 200,000 combined miles of gravel! The signature 150 mile gravel race rolls out at 6:00 A.M. Saturday from Schillingbridge in Fallbrook. Debuting this year is the Long Voyage, a 300 mile ultra endurance feat which starts at 5:00 P.M. on Friday with a send-off by the Mayor of Lincoln. Also setting sail on the gravel seas Saturday is the 75 mile Privateer, at 7:00, a very popular distance, and at 8:00, the 50k Buccaneer, enjoyed by all who ride it. As always, no outside help is permitted in any of the races, and the pirates in charge (of the Pirate Cycling League) ask onlookers to please stay off the course.