In the next few years cycling will continue to get better in Lincoln, and across Nebraska. A couple of weeks ago I wrote about how the Great American Rail Trail will be connecting through our state. The continuing search for funding support for this project was recently in the news. Outdoor Nebraska reports that a number of cities and destinations in Nebraska received funding for trails from the National Park Service-Land and Water Conservation Fund Stateside Program, and through the Recreational Trails Program. Chadron is receiving $178,540 for the Chadron Cowboy Trail Connection Phase I, which involves building a 5,808-foot trail of crushed limestone and pavement on the eastern end of the city. Also, closing the MoPAC gap between Lincoln and Omaha will have just over a 3 year payback in projected economic development. Kudos to Bike Walk Nebraska for putting in the long hours at the legislature for us. It's hard to make it happen without constant education and promotion.
The City of Lincoln through Lincoln Parks & Recreation is getting $310,500 for the Rock Island Trail bridge renovation and development. Funds are available for the extension of the Rock Island trail utilizing the old trestle across Salt Creek, picking up where the new GPTN bridge ends. This should make the under-utilized west side trails more accessible, maybe taking a little pressure off the east side trails. Those water crossings though…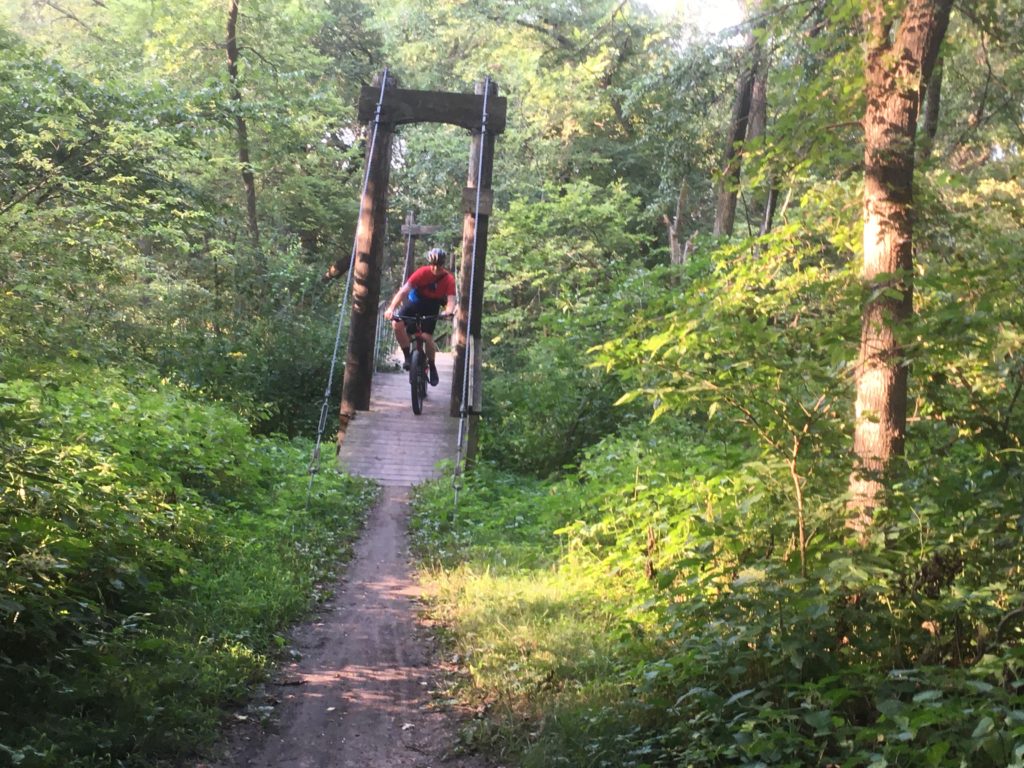 The Prairie Corridor continues to creep along, negotiating land sales and easements for the eventual creation of this wonderful trail which will connect Pioneers Park to Spring Creek Prairie south of Denton, with a detour to Conestoga Lake. I see there's a trail head of some kind north of Denton now off of SW 84th.
And don't forget the wonderful Lincoln Journal Star article from January 2 outlining the exciting things to come in Lincoln. More mountain bike trails are proposed for more parks in, and extensions of the paved trail system is in the works for the next couple of years. You don't have to wait for that to be finished though, you can sign up for the Great Plains Trails Network's annual Trail-a-thon to cover 79 miles of trails inside the city limits now.