Active Transportation is a Focus for LTU's Newest Transportation Planner.
I grew up in a small town in western Iowa where biking to the park or to a friend's place was
not uncommon. A lot of my childhood memories involve being on a bike. I remember my little
brother and I would always bike to the local convenience store near our parent's house to buy
some snacks and then lie to our mom saying we didn't have any junk food. Looking back, I
never felt unsafe riding my bike around town. The streets I road on were quiet residential
streets where the level of traffic stress was relatively low.
When I moved away to attend college at the University of Iowa, I started to notice how the built
environment impacted how people got from one place to another. Biking from my apartment
to campus or to the gym was doable but not overly enjoyable because of the lack of bicycle
infrastructure. Looking back, I believe the lack of accessible, comfortable, and safe bicycle
infrastructure discouraged me from taking steps to bicycle more. At the time, I identified as an
"interested but concerned" cyclist who is an individual who would like to bicycle more but has
significant safety concerns and is hesitant to share the road with vehicles. Since then, Iowa City
has done a great job in implementing bicycle infrastructure to provide better access for
residents and visitors.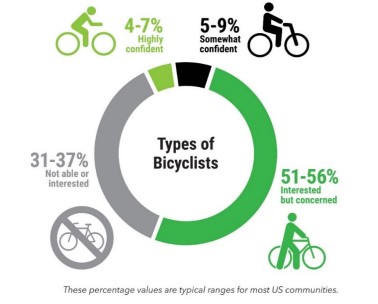 Image: The Four Types of Bicyclists
It wasn't until I moved to Minneapolis, Minnesota to pursue my Master of Urban and Regional
Planning, that I was able to reside in a neighborhood where bicycle infrastructure was present.
Within walking distance from my apartment, I had access to bike share bikes, e-scooters, bike
lanes, and sidewalk-level separated bike lanes. Having access to other modes of transportation
as well as bicycle infrastructure, gave me the confidence to bike from my apartment to class, to
the gym, or to meet friends at our favorite hangout spot.
Image: Sidewalk-Level Separated Bike Lane in downtown Minneapolis
My exposure to bicycling and its associated infrastructure was further enriched by my time
working as a planning intern within the Office of Transit and Active Transportation (OTAT) at
the Minnesota Department of Transportation (MnDOT). At OTAT, I was able to learn about all
the different types of bicycle infrastructure, the cost associated with each, and how they fit
within different communities and their built environments. My time in graduate school and
working at MnDOT, reinforced that a project requires both data-driven decision-making, but
also community input to help provide a more well-rounded understanding of existing
conditions.
After earning my Masters, I interviewed for a Transportation Planner position with the City of
Lincoln. I was excited for this opportunity because I would be closer to family, but also be in a
position where I could contribute to providing accessible, comfortable, and safe bicycle and
pedestrian infrastructure. Thankfully I was offered the job and soon after, I packed up and
made the move from Minneapolis to Lincoln.
The apartment I moved to is very close to work and has a trail next to it, so I knew I had to get
myself a new bike. I am not a highly confident cyclist, but I am using my bike to explore all the
existing bike infrastructure in Lincoln. Biking and walking in Lincoln and other cities is beneficial
for the work I do as it provides additional context when balancing safety, community input,
convenience and costs related to projects.
Outside of work I enjoy biking with friends and have made a habit of participating in the Taco
Ride on the Wabash Trace Nature Trail in Council Bluffs, Iowa which is always a good time!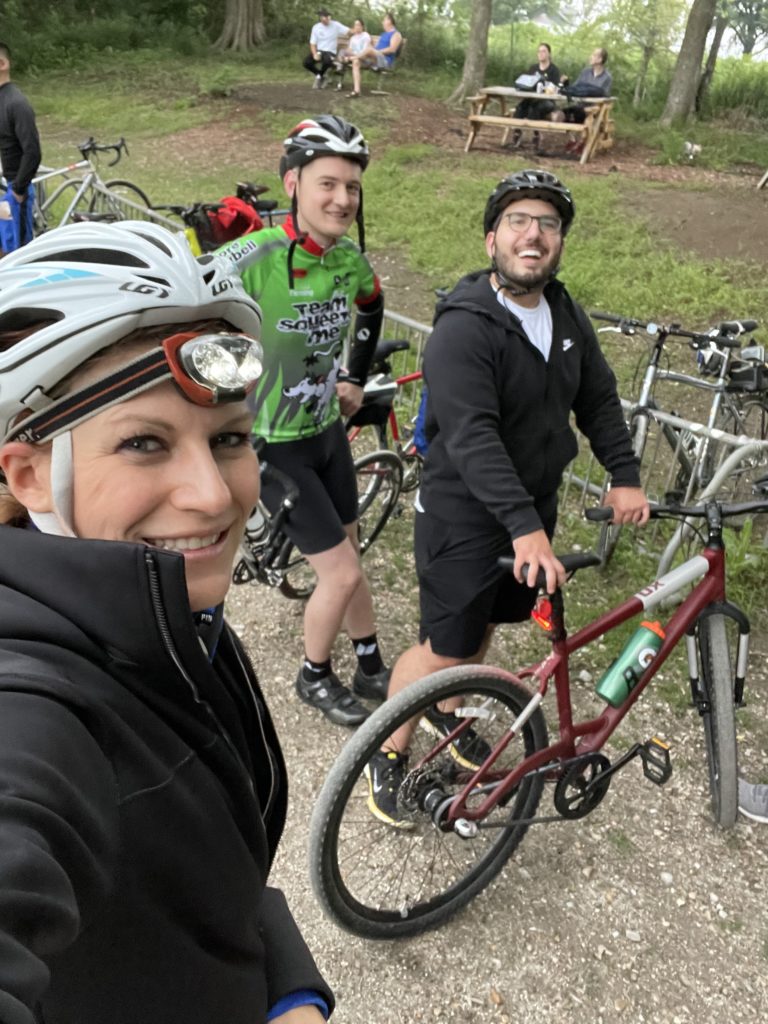 Image: Taco Ride
I have now been in my position for about one-and-a-half years, and it has been a great
experience. I am housed within the Traffic Engineering department which has been beneficial
from an implementation perspective because conversations around bicycle infrastructure are
had at earlier stages in the planning process. This is crucial as the City currently does not have
any dedicated funding for the implementation of on-street bike facilities.
One of the first on-street bike facility projects that I helped implement was Lincoln's first bicycle
boulevard running along "F" Street in the South Salt Creek neighborhood. That project was
selected because of its relative low-cost and its coordinated efforts with Streets Alive, a
neighborhood festival that offers community members a safe and fun way to celebrate Lincoln.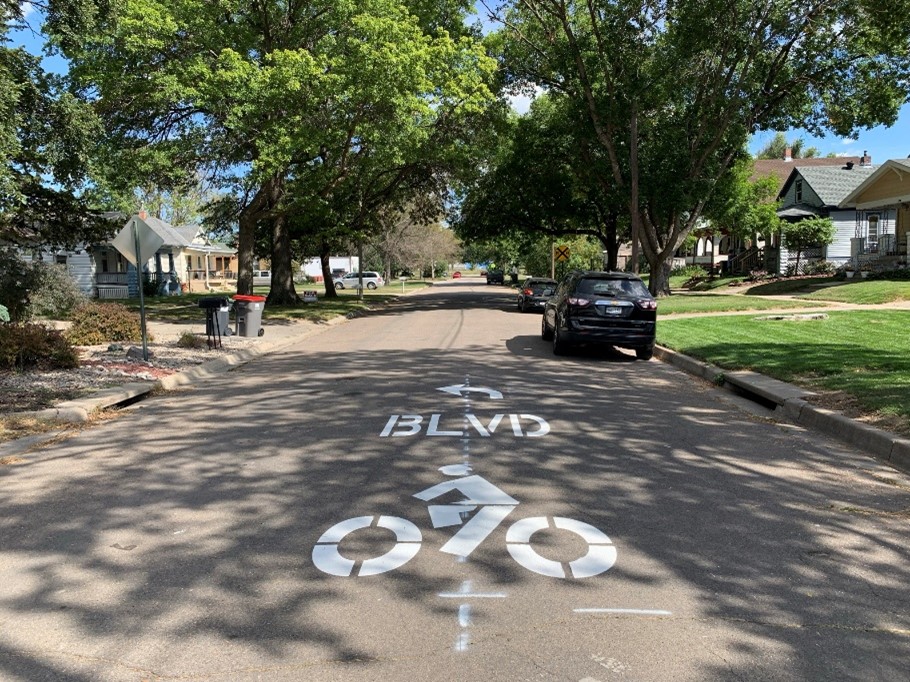 Our team continues to evaluate proposed on-street bike facility projects and are committed to
providing safe, accessible, and comfortable bicycle infrastructure. All our work is contributing to
a more robust bike and pedestrian network. Our team hopes this network will contribute to an increase in people choosing to bike and walk more often!
Opening Banner Image: Streets Alive! Festival 2021