Yes, riding outside Sunday was glorious, though it felt a bit like a guilty pleasure. I hope you all got out to enjoy it, because now we have a date with reality. I know it's hard to suit up and get out after enjoying such temperatures, but it won't be that much longer before those temps will stick around. If you were riding outside a year ago, chances are you haven't forgotten what it was like. If not, let me refresh your memory. Highs in the single digits. Lows below zero. Snow. Still, I did see people out on their bikes, often commuting. Some, I think, had no other transportation options, and some of us were doing it just because we like it. It certainly impressed the coworkers.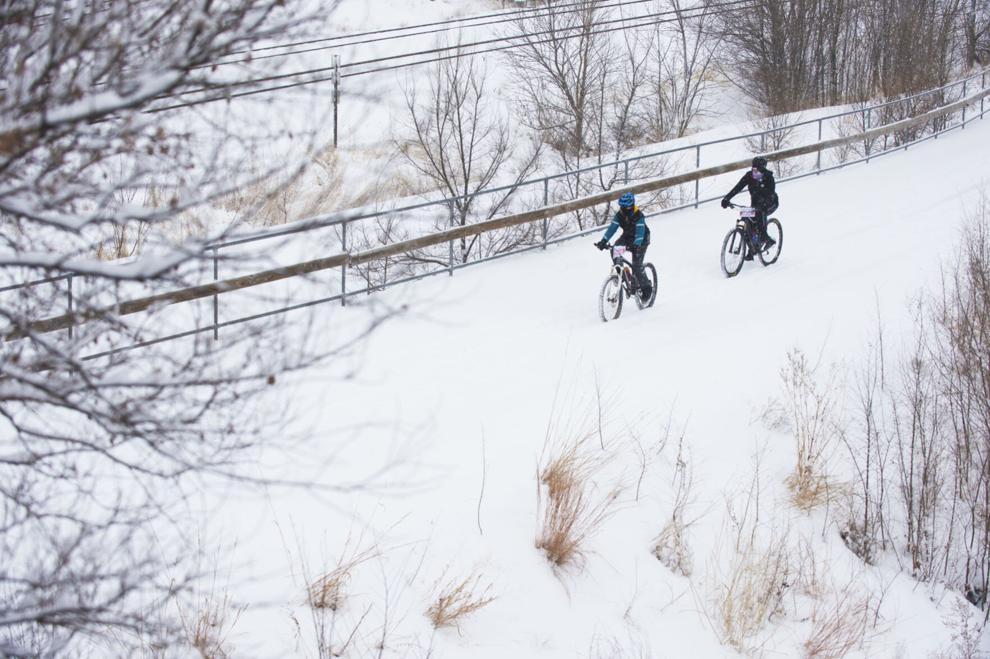 One memorable day for me was the day it had gotten down to -31 degrees the night before. I think it was International Winter Bike To Work Day. On the one-year anniversary of that temperature last week, the low was 31 degrees, above zero. I remember a year ago that I was riding down a street, almost home, when a fellow ran out towards me and asked if I had a tire pump, his bike had a flat. I'm sorry to say that at that particular moment I did not. I referred him to some nearby gas stations, only to learn later that their air compressors were out of order with the cold. It turns out that moisture in the hose will freeze, making them unable to run. Don't depend on them for air below freezing.
There's a lot of information out there about how to dress for cycling in the cold, and much of it I've touched on before. I think in terms of ten degree increments. You have to find what works for you. It doesn't have to be cycling specific. Basically, you'll want a wicking first layer so that you don't keep moisture next to your body, followed by an insulating layer and topped off by a wind barrier. Also insulated full length tights, perhaps layered with wind pants. For feet I suggest wool socks, with liners if that doesn't make your shoes too tight. Wool is great because it keeps you warm even when damp. Tight shoes, like tight gloves, will cut down on circulation and make your feet and hands colder. Either bike shoes with insulated covers or insulated hiking boots will work. Putting plastic bags on your feet over your socks helps, too.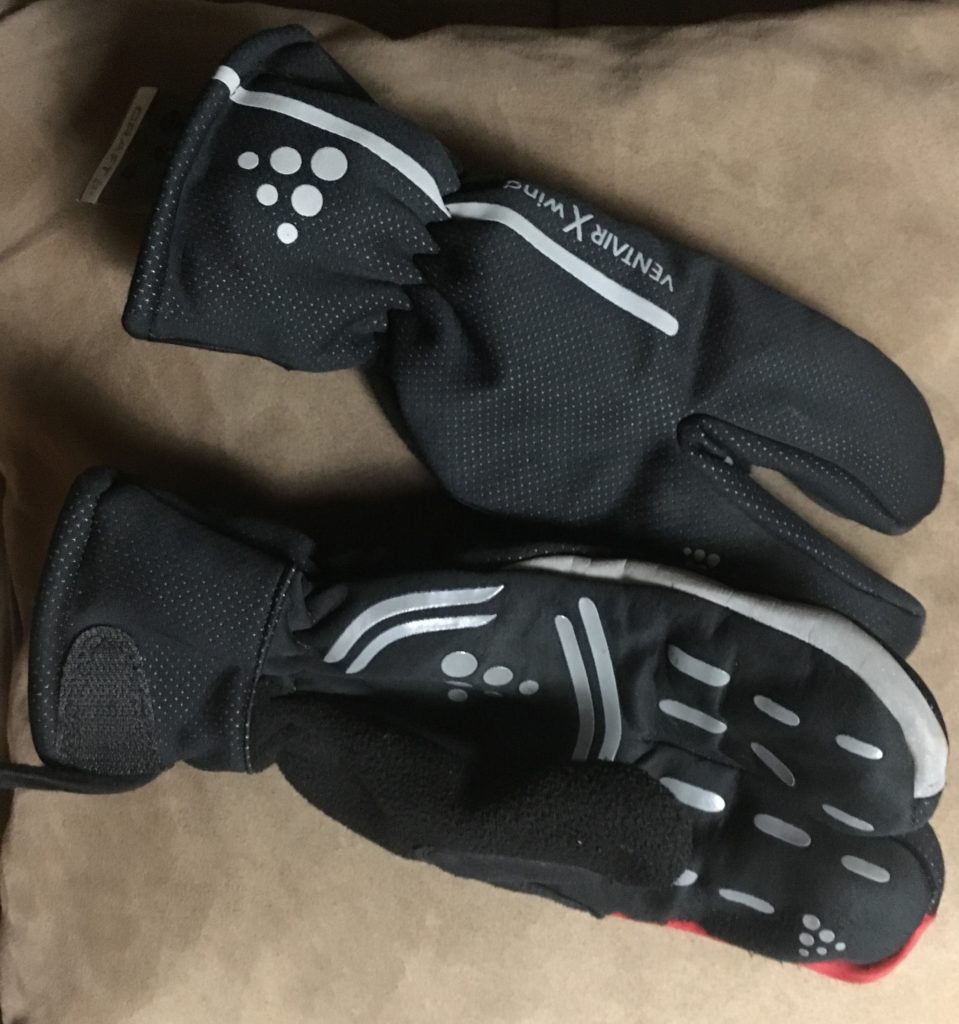 For the hands, pogies make the impossible possible for me. They go over the handlebars and you slip your hands inside. You will likely still need gloves, appropriate to the temperature inside the pogies. As for gloves, lobster claws are some of the best for staying warm. You may still need help with warmers inside the gloves or pogies if it's below zero. Like the bags for your feet, plastic surgical gloves can help by eliminating air infiltration as long as your hands don't get sweaty. On longer rides you may need to pack dry clothes for the ride back, as any article of clothing that gets sweaty can result in chilling you after a break. It's difficult to warm up again in damp clothes.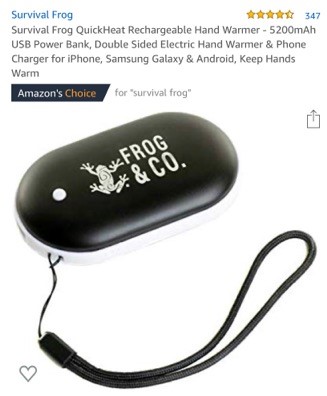 The skin on your face may need to be covered with an insulated mask, followed by fog-proof goggles. You need to be able to breathe freely. And don't forget an insulated scull cap, hopefully with ear flaps, under your helmet. I've seen too may people with no helmet on, possibly because their helmet wouldn't fit over their thick cap.
For shorter distances around town, all this is dependent on temperature and distance traveled. Trial and error will help. Most people dress their core too warmly in the beginning, nor realizing how much heat they're generating, so be able to remove or open up layers as needed.