And better weather recently, too. In the last week or so we've had the Solstice Gravel Grinder out of Beatrice, Radler Bike Festival in Nebraska City, (not better weather for those), the Robidoux Rendezvous out of Gering/Scotts Bluff, the Tour De Nebraska that featured the Sand Hills this year, and here in Lincoln, well almost (Roca), Grounded, and finally Trail Trek. I'm sure I'm missing some. These are great events to do with friends, and meet new ones. They are all more fun if you've been putting in some training miles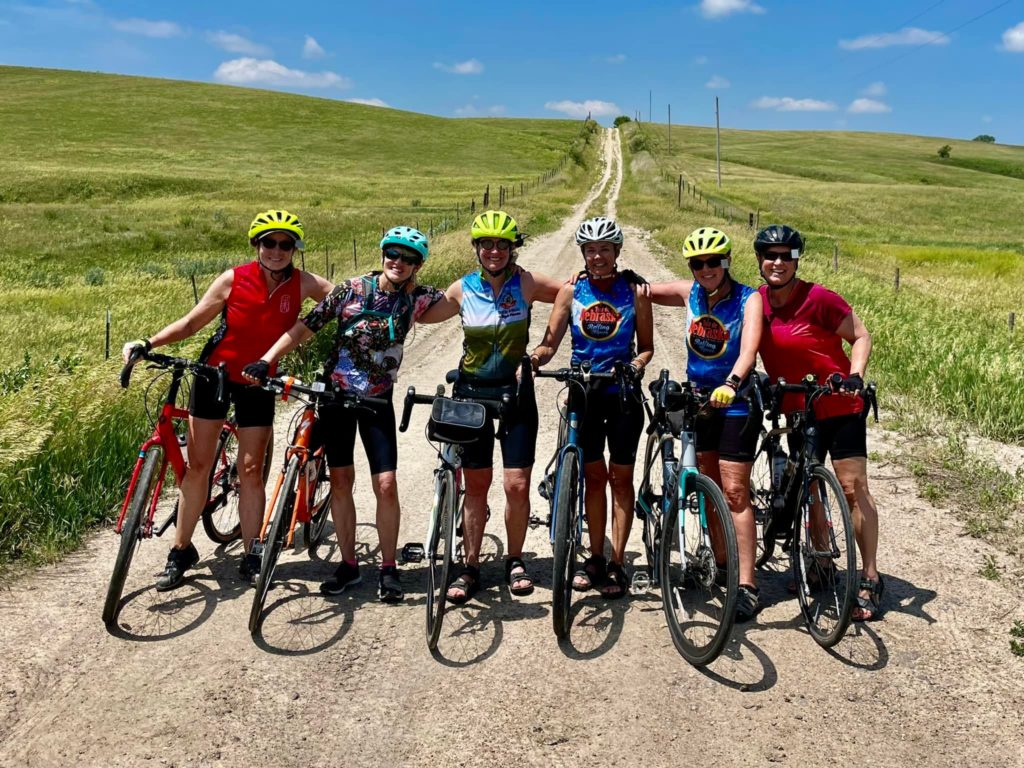 If you're not into organized group rides and races, but like to ride with others, the next Pie Ride will take place July 7. Ride out of either Eagle or Wabash on the MoPac to Elmwood. There will be pizza, pie, and music by Josh Hoyer and Soul Colossal from 6 to 8:30. If you want a longer ride, take your lights and ride from Lincoln. It's a great way to get more training miles in.

If the city trails are what you really want to explore, and you want a challenge, why not do what bicyclincoln board member Anna did and ride half of them at once, for a 72.5 mile ride. Yay Anna! If you are a bike commuter, you get a little of this bike joy every day. My work has me back in Lincoln now, and I'm enjoying my daily trips on the trails. I work all over the city, so that's allowed me to get to know the trail system well. You can't always get to where you need to be by trail, however, so It's also good to get to know the bike routes and less busy streets. If you're new to bike commuting, or just interested, remember that the best route to ride will probably not be the one you drive. Also, a bike trail, though a longer commute on the map, may not take longer in reality. Because you're riding through and not stopping at every light and stop sign a street route entails, you ride more continuously and save stopped time. It's also less stressful and more enjoyable. And, I'm certainly saving money on gas. If you can't bike commute, consider shopping and doing errands by bike. The right bags, or a trailer, make most trips possible to ride. It's always better and more fun to do it on two wheels when you can.